- The wine estate -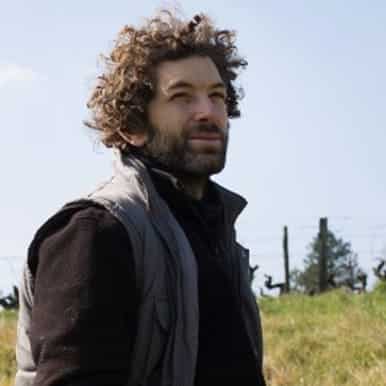 Domaine de l'Astré
Sylvain Ohayon & Aude Duval
8 ha
<30mg/l SO2
Biodynamic
Sémillon, Merlot, Cabernet Franc, Cabernet Sauvignon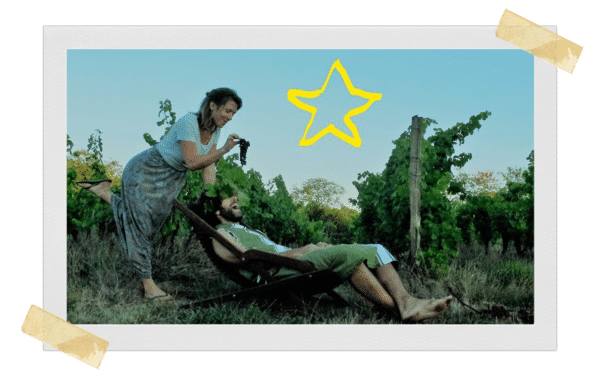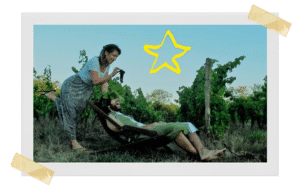 From science to instinct with the Domaine de l'Astré
…
It is only since 2017 that Sylvain Ohayon & Aude Duval have settled. Sylvain studied oenology in Bordeaux and then spent many years working for others. He set out to discover wines from elsewhere, and in Argentina, he met Aude. From there was born the Domaine de l'Astré.
…
In the vineyards :
When they took over the estate, it had already been organic since 2012. To go further, they immediately switched it to biodynamics. They set themselves a mission: to restore biological activity to the soil.
In Astré Estate, it's clay-silty soils, with a fertile tendency. Below 1m, 1m5 deep, is the limestone slab specific to the region.
These 8 hectares are worked once a year between the rows before sowing green manure. Depending on how the grass grows can be twice.
Indeed, the local climate is humid, so it is considered more difficult to take care of the vines organically, as the people of Bordeaux like to say. But Sylvain Ohayon is not worried at all, with herbal medicine and soil rehabilitation, nothing to stress about. Moreover, he says it: "to make natural wines, you must not be very anxious, so as not to make a hasty decision".
…
The Winemaker:
Sylvain affirms that wine teaches him patience, he tell the importance of looking at the vine and looking at the wine. Observe its evolution, trust without trying to act at each stage. This is the journey of a conventional oenologist, who learned to deconstruct this interventionist knowledge so as not to intervene at all costs. Nevertheless, he does not deny his bases which he qualify as interesting.
A bit provocative, relaxed, the former oenologist is also a winemaker who goes there by instinct and likes to free himself from the rules. As he says, "As long as the wine is good, there are no rules".
It is in this approach that at the Domaine de l'Astré we observe, experiment and are still looking for ourselves in this very young domain.
…
In the cellar :
His wines, he likes to work them in balance. No extravagance or heaviness. With particular attention dedicated to the structure in the mouth.
The vinification is done without input, using native yeasts. No sulphite if there is no lactic puncture, otherwise 20-30mg/l.If there is no pitting then 0 sultite added during vinification, then generally 15mg/l at bottling to reassure everyone.
33220 Port-Sainte-Foy-et-Ponchapt

aude@domainedelastre.fr
+33 607 165 758