- The wine estate -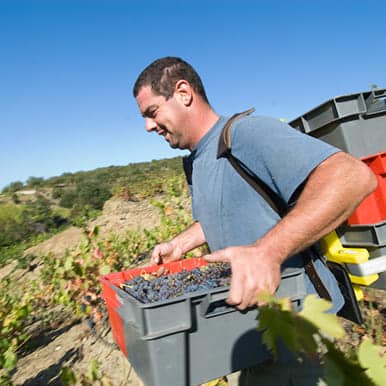 Riberach wines
Jean Michel, Patrick, Moritz, Luc & Guilhem
10 ha
<30mg/l SO2
Nature & Progrès
Carignans, Grenaches, Maccabeu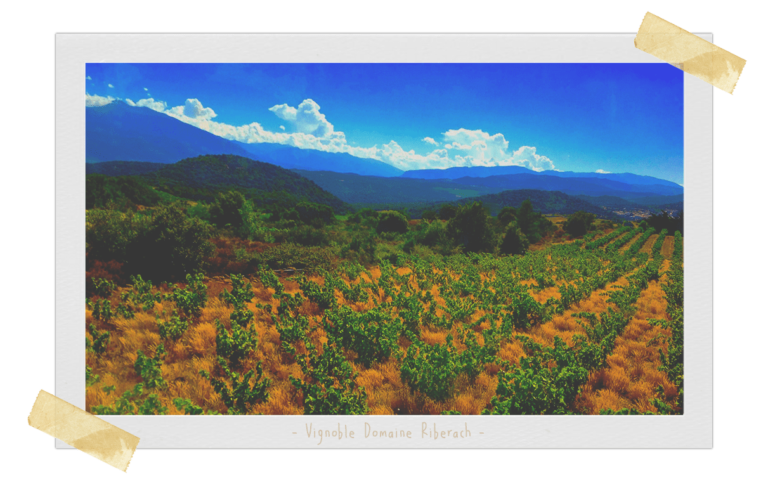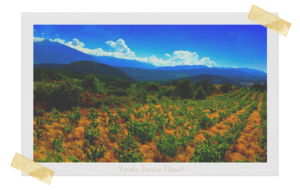 Domaine Riberach: hotel complex & natural wine
…
In a corner of paradise, on the Pyrenean foothills, 400 meters above sea level, between land and sea, the Domaine Riberach covers 10 hectares.
…
The Riberach Estate is an ambitious project, that of the renovation of the old cooperative cellar of the village of Bélesta transformed into a luxurious hotel complex & a wine estate. Created in 2006 by Luc Richard (architect & local son), it joined forces with Jean Michel Mailloles, Patrick Rodrigues, Guilhem Soulignac, Moritz Herzog. Each one having different skills (winemaker, cellar master, sommelier…), this collaboration allows to find a great complementarity and alchemy.
The philosophy of the estate
The philosophy of the wine estate, whose key words are "integrity" and "consistency", is to "preserve and enhance the existing natural balances, the biodiversity of our countryside and maintain and improve the fertility of our soils in a more general perspective of development", they like to remind us.
For this, no chemicals in the vineyard, planting of local grape varieties, massales selections, spontaneous fermentation, very little or no sulphites.
In 2006, in order to guarantee the sincerity of their approach, Domaine Riberach obtained the Nature & Progrès certification (one of the best in our opinion!).
Riberach's wines
They offer a range of different natural wines, but all of them are pure, sincere and precise… We really don't understand why the natural wine community doesn't talk more about this estate… Is it the luxurious hotel complex side that bothers? Maybe… But in any case, don't deprive yourself of this discovery!
66 Bélesta

cave@riberach.com
+33 468 505 656