- The wine estate -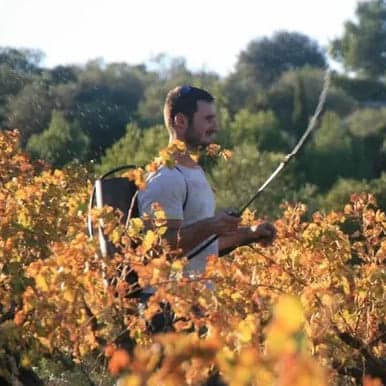 Domaine Mamaruta
Marc Castan
14 ha
<20mg/l SO2
Organic
Carignan Noir & Blanc, Mourvèdre, Syrah, Grenache Noir & Gris, Macabeu, Muscat petits grains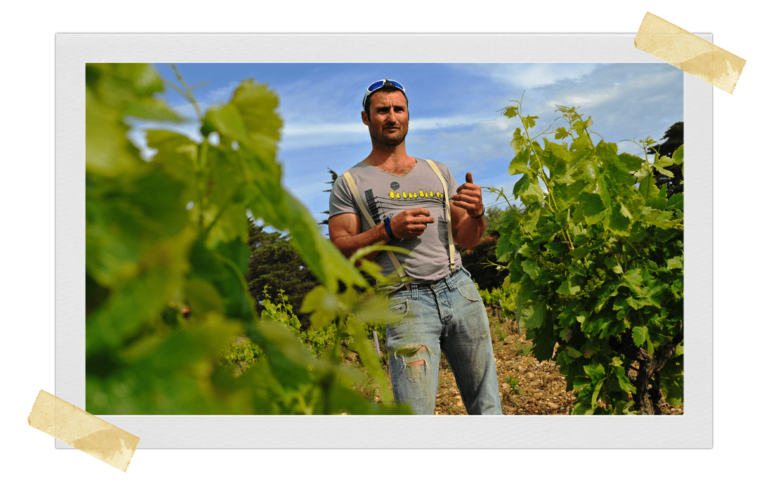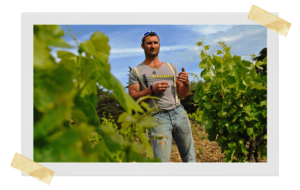 Mamaruta Estate : Natural Wine of Roussillon
…
Born in Narbone, Marc Castan decides to study Viti-oeno in order to take over his grandfather's estate. The vines of his childhood … During the first years, the production is taken to the local cooperative cellar, then after a "click" as he says, he begins to vinify his first vintages in 2009 under the name of Domaine Mamaruta (a great idea!).
…
The vineyard
The vineyard, located in Corbières maritimes on the Audois coast, extends over 14 hectares on soils of rolled pebbles and limestone.
In the vineyard, the desire to work "cleanly" and "gently" (as Marc tells us) translates into replacing the tractor with a horse, letting the cows graze, and weeding by hand. Hedges of trees have been replanted to ensure biodiversity, and the vines are only treated with sulphur, green clay and plant decoctions (chamomile, nettle, dandelion, lavender, rosemary…).
The wines of the Mamaruta estate
In order to preserve natural acidity, not to vinify juices that are too high in alcohol, the harvest is fairly early (generally in mid-August). In the cellar, no yeasts or oenological inputs, except for a few rare cuvées are sulphited at bottling if they are fragile (never more than 20mg/l total SO2).
11480 La Palme

+33 683 249 092