- The wine estate -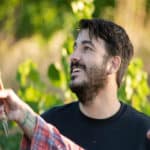 Myrko Tépus
Myrko Tépus
10 ha
<30mg/l SO2
Organic
Ugni blanc, Chardonnay, Carignan, Grenache noir, Cinsault, Syrah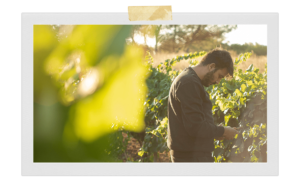 Myrko Tepus: Natural wines from Provence
…
Son of a wine merchant, after a tasting in the Ermitage with his dad, Myrko Tépus knew he would become a winegrower. A dream he realized in 2017, when he moved to Esparon de Pallières, in the Haut Var.
…
10 hectares of certified organic vines and located at an altitude of 460 meters near the Gorges du Verdon, this terroir benefits from a significant thermal amplitude, allowing soft and optimal maturities which give the wines a great freshness.
The work in the vineyard is meticulous. And in order to limit the doses of copper, he prepares some natural potions based on thyme, rosemary and lavender. Plants that make sense when you live in Provence…
On the cellar side, only a little sulphite is allowed after the malolactic fermentation when it is really necessary.
…
In a region where conventional and chemical-boosted wines largely dominate the wine-growing landscape, Myrko Tépus is one of those winegrowers bringing a new lease of life. A young winemaker to follow with the ambition to produce great wines of Provence, from the northern terroirs of the Var!
83560 Esparon de Pallières

myrko.tepus@gmail.com
+33 611 769 365