- The wine estate -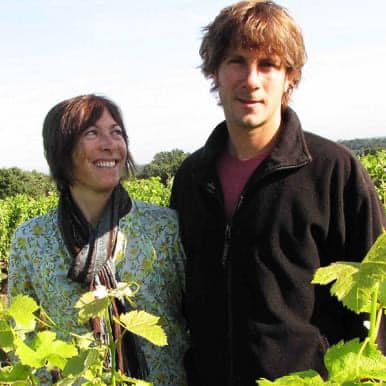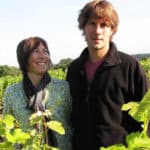 La grange Tiphaine
Damien & Coralie Delecheneau
13 ha
Biodynamic
Sauvignon, Chenin, Côt, Cabernet Franc, Gamay, Grolleau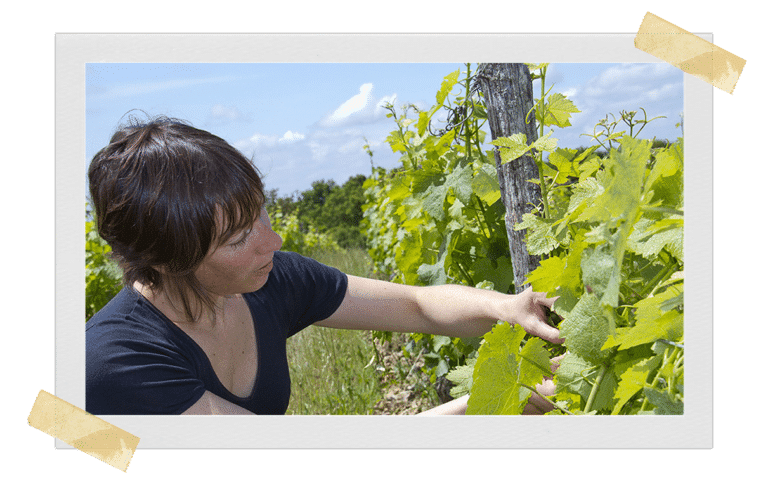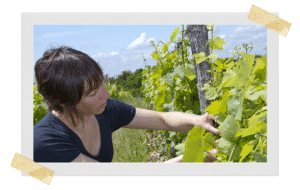 La grange Tiphaine : Biodynamics and gastronomy wines from Loire
…
Warning, fat Estate is coming!
…
La Grange Tiphaine in two words…
In 2002, Damien Delecheneau made the first cuvées of La Grange Tiphaine estate inherited from 5 generations. In 2008 Coralie, his sweetheart, joined him on the estate. Damien and his team manage the vines and vinification. They are in charge of producing wine quality from the moon, or "the bomb" as we say in the south. While Coralie takes care more of the bizz and administrative part. Holy combo! Their complementarity seems to create a very beautiful melody. Music is also a passion that also brings them together on another level than wine. Each doing a very good job on their own, the result is there: excellent biodynamic wines, renowned for their finesse and precision and recognized internationally.
…
In the vineyards :
La grange Tiphaine is essentially on the Touraine Amboise, Touraine and Mont Louis appellations. The vines have been worked organically since 2005. For long time they was interested by biodynamics culture without yet being convinced, it was finally the meeting with some market gardeners in the region in 2009 that seduced them. The listening, observing and understanding aspects of nature speak to them and they get started quickly. La grange Tiphaine was certified biodynamic in 2014 after a few years of work (biodyvin member).
…
Damien and Coralie Delecheneau's approach:
The radiant couple, who are beginning to be supported by their little boys whose talent they should not underestimate despite their youth, have a well thought out approach. The kind of approach that we like in Vin-Satori, winegrowers who step aside as much as possible to let nature express itself. While being at the same time very active in the vines to obtain the best grappe. And in the cellar, also very present to ensure that the wine is made with precision and purity. (Basically, translation for those who are already at the aperitif: this beautiful couple of winegrowers disturb the natural course of things as little as possible, but are not lazy as well. Which allows them to have good grapes and cuvées that don't go down the drain).
We appreciate in the cellar the use of gravity, the absence of oenological inputs and the waxing of the bottles! Their range presents all colors of wine (except blue), and also bubbles. We see there a great diversity without any of the wines being alike.
…
According to Damien, the worst fault of a wine is: "not to feel the truth, we need to show our guts, otherwise the soul escapes and there is no more pleasure".
37400 Amboise

lagrangetiphaine@wanadoo.fr
+33 247 305 380