- The wine estate -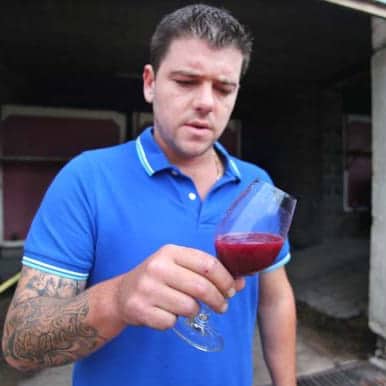 Rémi Dufaitre
Laurence & Rémi Dufaitre
11 ha
<30mg/l SO2
Organic
Gamay & Chardonnay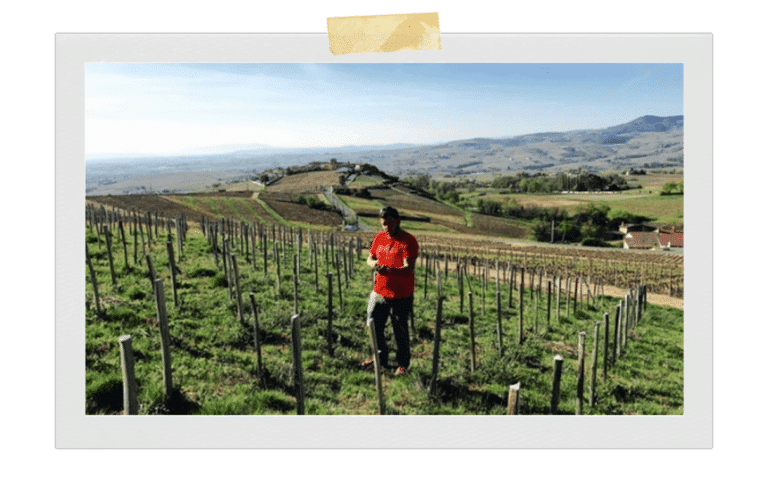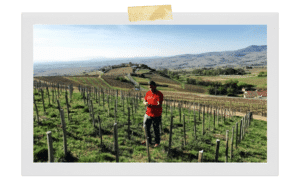 Rémi Dufaitre: the succession of Beaujolais natural wines
In 2006, Rémi Dufaitre and Laurence Liatard took over the vineyards located in Saint Etienne des Ouillères, in the heart of the Beaujolais. They convert the domain to organic. Without a cellar, at first all their grapes were sent to the cooperative. Then, after buying some equipment, advised by Dutraive (his cousin) and close to Jean Foillard and Lapalu (three rockstars of the natural wines of Beaujolais), they decide to start vinifying their first juices. The purity and finesse of their wines are quickly noticed…
Laurence & Rémi Dufaitre have a reputation as precise winemakers. Young, attentive to advice, they have that flame that allows them to develop quickly and to blossom early despite their young age. They also have that little bit of intuition and confidence that allows them to absorb the best of each other while keeping a space for their own feelings. This balance has surely contributed to their development and to their standing among the best winemakers of Beaujolais.
Dufaitre's Wines
The Dufaitre's wines (Brouilly, Côte de Brouilly or Julienas), are vinified in carbonic maceration without any input, except a minidose of sulfite at the bottling, just to be sure.
The mastery, the finesse, the delicacy and precision, but also a certain artistic sense of their wines, have allowed Laurence and Rémi Dufaître to be noticed within the world of natural wine, without being locked in, and thus to have a wider recognition that goes beyond the sphere of natural wine. Great emotion guaranteed!
69 Saint Etienne des Ouillères

+33 474 035 569