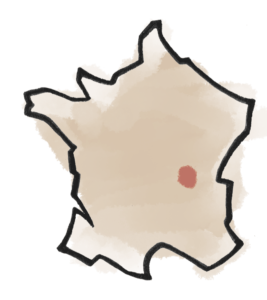 Beaujolais Natural Wine
The Beaujolais : Cradle of Natural Wine
It can be said that natural wine has existed since mankind has known how to make wine. It is unlikely that there were exogenous yeasts or sulfites derived from the oil industry 8,000 years ago… But the modern history of the natural wine movement began in the Beaujolais region under the impulse of Jules Chauvet. A winemaker and merchant, but also a chemist, he worked on indigenous yeasts, malolactic fermentation and carbonic maceration. His work and his philosophy of wine, to make it as simple as possible, first convinced a handful of Beaujolais winemakers such as Marcel Lapierre. This was the beginning of a worldwide movement that would radically change the approach to viticulture and winemaking: natural wine!
Characteristics of the Beaujolais vineyard
About 6% of the vineyard is cultivated organically.
The Beaujolais vineyard is a French vineyard located in the north of the Rhône department and in some communes of Saône-et-Loire. It covers an area of more than 22,000 hectares, extending over the last foothills of the Massif Central, west of the Saône, between Mâcon and Lyon.
The Beaujolais region is subject to a temperate climate with continental tendencies.  The foothills of the Massif Central protect the vineyard from oceanic disturbances and temper the Mediterranean influence.
Three types of soil can be distinguished: sandy or clayey soils with an acid reaction to the north of the geographical area, deeper clayey and clayey-limestone soils to the south, and the third type of soil, known as silty-clayey, is found at the bottom of the slope.
The Natural Winemakers of Beaujolais
Where to buy Beaujolais Natural Wine ?
Find here our favorite online wineshops to buy Natural Wine of Beaujolais :
Beaujolais Wine
Here, we produce red wines based on the Gamay grape and white wines based on Chardonnay.
The vineyard has 12 appellations: Brouilly, Côte-de-Brouilly, Chénas, Chiroubles, Fleurie, Juliénas, Moulint à vent, Morgon, Régnié, Saint-Amour, Beaujolais and Beaujolais Village.
Beaujolais wines are often light, fruity and greedy red wines, vinified in carbonic maceration.
Find here our last tasted natural wines of Beaujolais: