- The wine estate -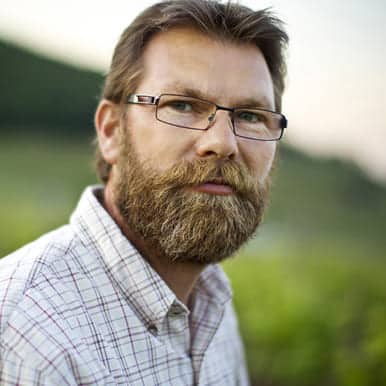 Vincent Fleith
Vincent Fleith
9 ha
Biodynamic
Pinot noir, Gewurztraminer, Riesling, Sylvaner, Muscat, Pinot blanc & gris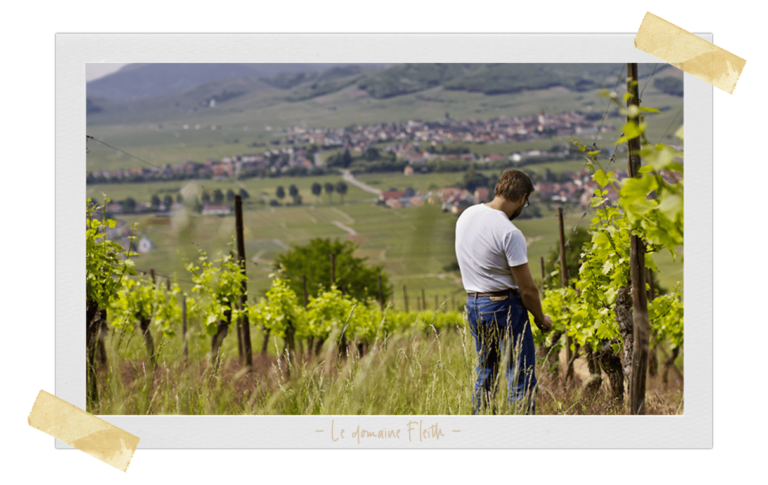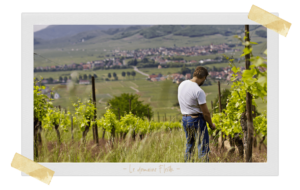 © Domaine Fleith
Vincent Fleith estate: the Biodynamic Wine of Alsace
…
In 1994, the Vincent Fleith wine estate removed all synthetic products. Lupines, dandelions, daisies, poppies, wild garlic bloom again in the vines. Bees and many other insects repopulate the area.
In 1996, Vincent officially took over the 9 hectares. He is the 11th generation of winegrowers. Attached to his land, he only left Alsace to practice in Beaujolais, California and Australia.
In 1999, 2000, 2001, Biodynamics gradually took hold. The wines change radically, even if they keep minerality and the specificities of the Alsatian terroir.

The vinification consists of making as little as possible : indigenous yeasts, very little sulfur, no chaptalization, zero aromatic yeasts.
68040 Ingersheim

contact@vincent-fleith.fr
+33 389 272 419