La Sorga
Kukuyodel
Vin de France
Orange
2019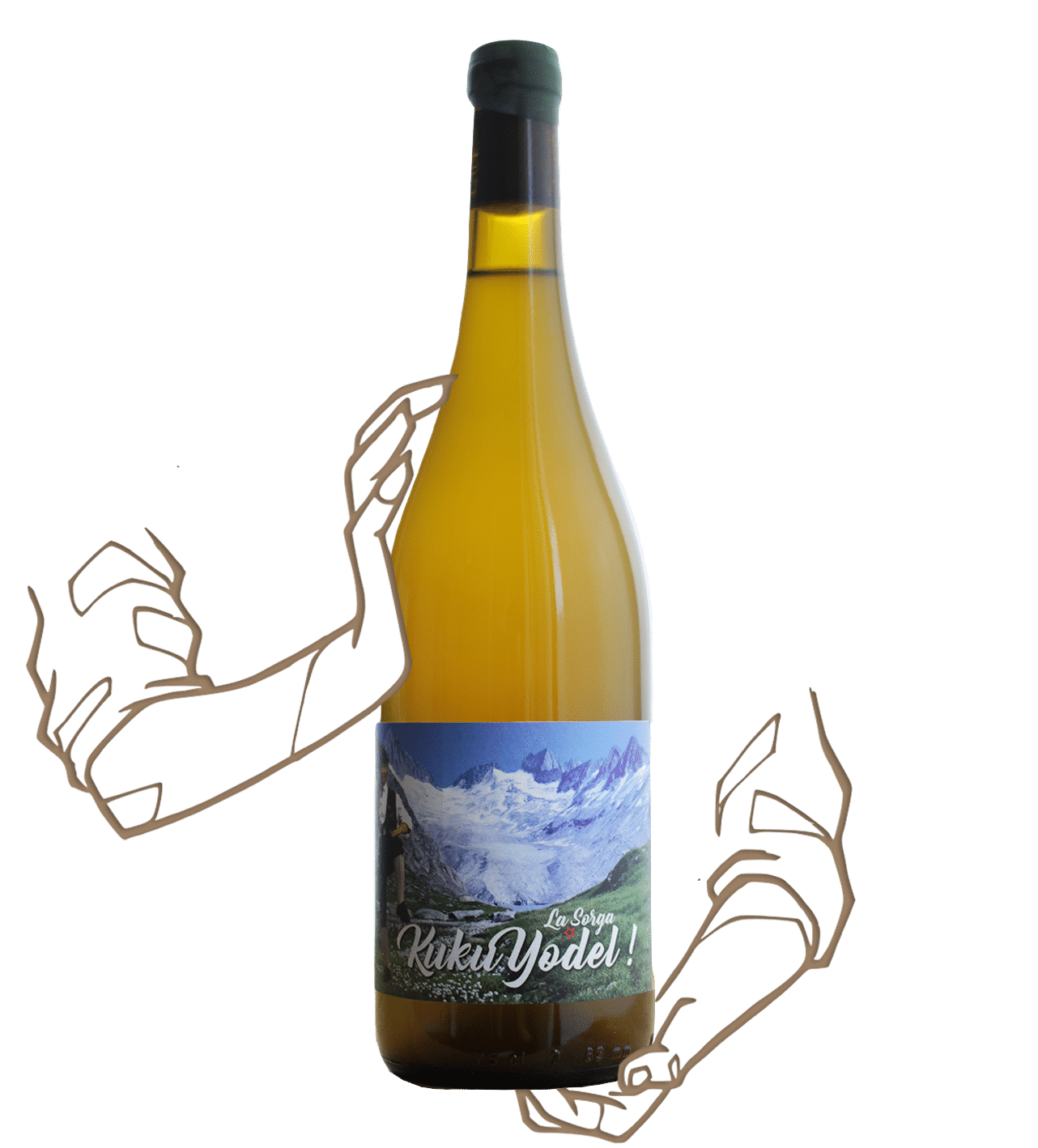 *Prix à titre indicatif
"A refreshing and complex wine with finesse!"
Lively, fluid, fruity

11°

80% Terret bourret, 15% Muscat d'Alexandrie, 5% Grenache gris

75cl

Languedoc

Aged 8 months in vats
The tasting
Kukuyodel by La Sorga is an orange wine with a nice lively attack with aromas of lychee and passion fruit. In the mid-palate, the wine rounds and takes on volume with a touch of citrus (grapefruit, yuzu). To finish with a nice touch of acidity making your mouth water, with notes of tangy candy, mint and floral. A refreshing and complex wine with finesse!
Satori's pairing
A ceviche,
sun,
listening to Come from Bedford Falls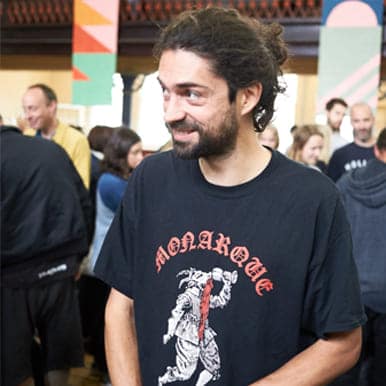 La Sorga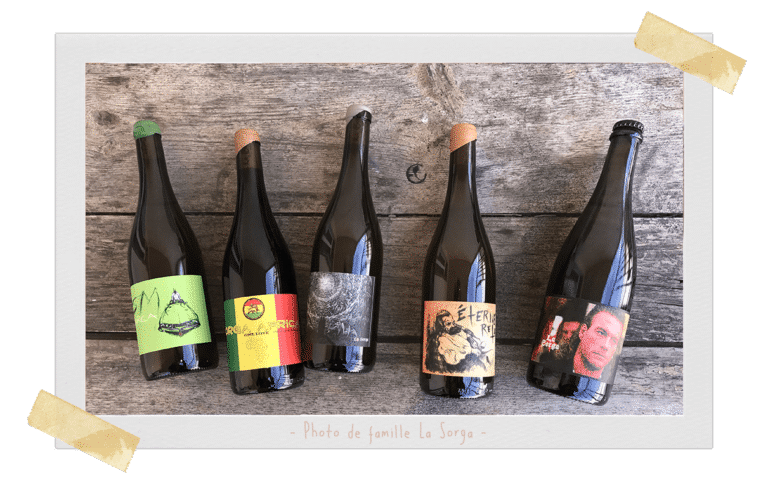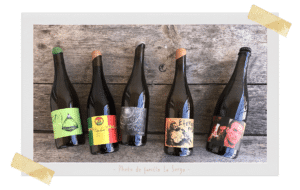 In the world of natural wine, everyone knows La Sorga. And even the craziest people who have never had the opportunity to taste it, at least recognize its singular labels with a rebellious spirit that catch the eye on the shelves of wine shops.
La Sorga Estate
After spending 6 seasons in the vineyards of the South of France (Bergerac, Fitou, Corbière, Châteauneuf-du-Pape) as a viticultural technician and oenologist, Anthony Tortul became a negociant winemaker and created La Sorga in 2008. His goal is to travel through the south of France, which he loves so much, in search of "favorite" parcels that he then vinifies.
Meticulous, he only selects organic or biodynamic vines from winegrower buddies, with low yields, and favors ancient grape varieties. La Sorga's terroir (or rather his playground) extends from the Ariège to Châteauneuf-du-Pape, with a slight preference for the Languedoc (which is why we've put our winemaker's file in this region). The soils can be clay-limestone, schist, basalt, sandy, granitic … and the grape varieties are numerous: Grenache blanc, Sauvignon blanc, Marsanne, Carignan, Grenache, Syrah, Gamay d'Auvergne, Merlot, Cabernet Franc …
La Sorga Wines
For the vinification of La Sorga wines, everything is done in the most natural way possible. Don't talk to him about sulfite, he would feel like he was selling a piece of his soul… With so many terroirs at his disposal, he has an impressive catalog of different vintages and styles. There is something for everyone !
The first time we tasted Anthony Tortul's wines, we were a bit skeptical. Because you know, the not very open-minded "purists" always got stereotypes with wines from negociant winemaker… But at the first sip, it made us forget all our doubts…! In all these wines, we find an energy, a purity, a delicacy and a particular crazyness. Living wines, sometimes a bit rock'n'roll, reserved for natural wine lovers (so as not to shock your conservative uncle too much), but which are full of emotions. Every time we come across a bottle of Domaine La Sorga, we smile in advance…!
Info & all the wines from domain