Labet Wines
Les Chaseaux
Côtes du Jura
Red
2018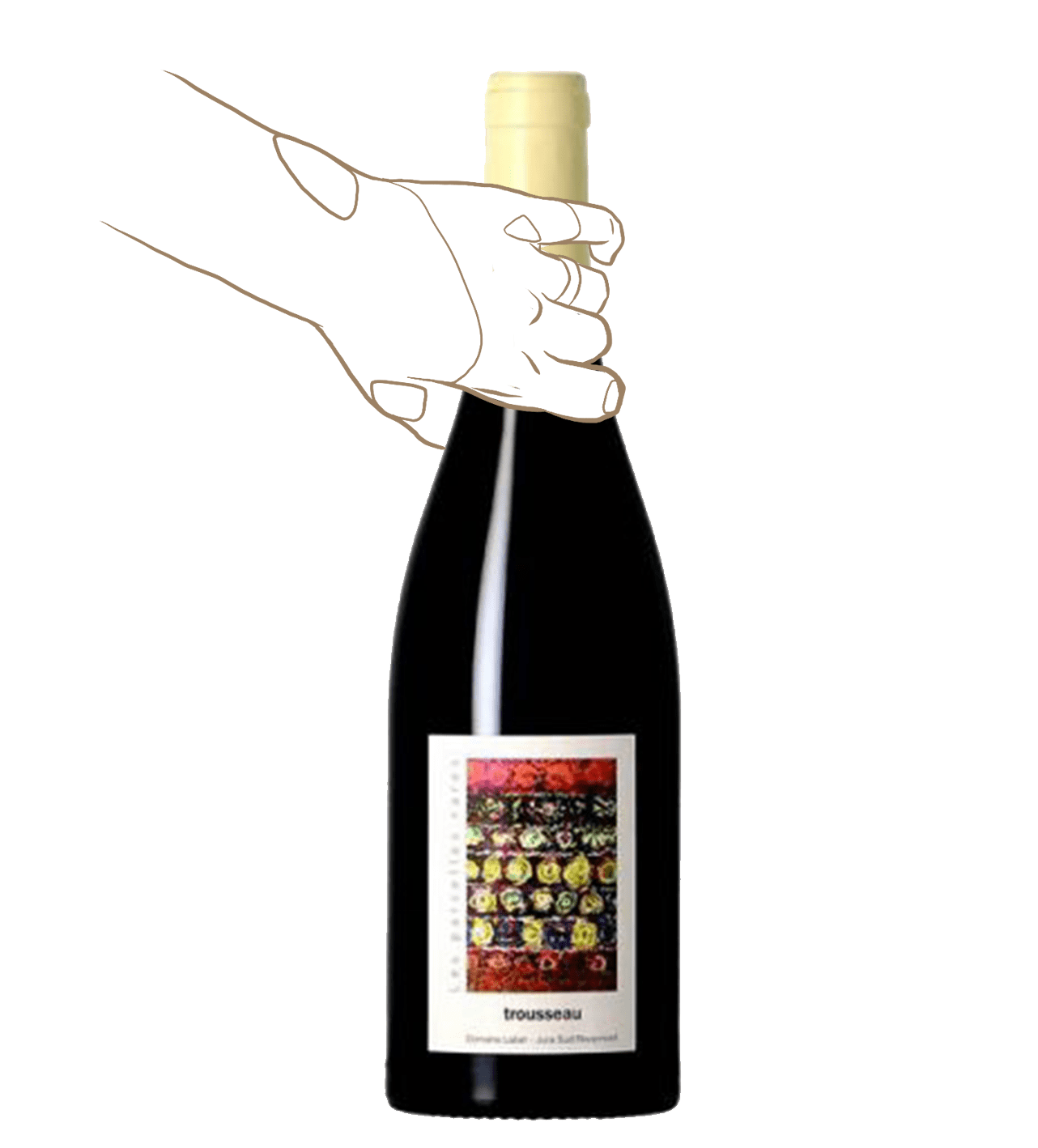 *Prix à titre indicatif
"Who knows someone who has not been ecstatic while sipping this little jewel?"
Airy, fruity, floral

12,7°

Trousseau

75cl

Jura

Aged in 228L barrels
The tasting
Les Chaseaux from Domaine Labet is a 100% Trousseau, the emblematic grape of the Jura. Magnificent of finesse and elegance, it is the kind of wine that puts everyone in agreement. A ballet of aromas around red fruits and berries, flowers and spices… Airy, the energy of the living, who knows someone who has not been ecstatic while sipping this little jewel?
Satori's pairing
A need for comfort after a separation,
while listening to La Belle vie by Sacha Distel
Labet Wines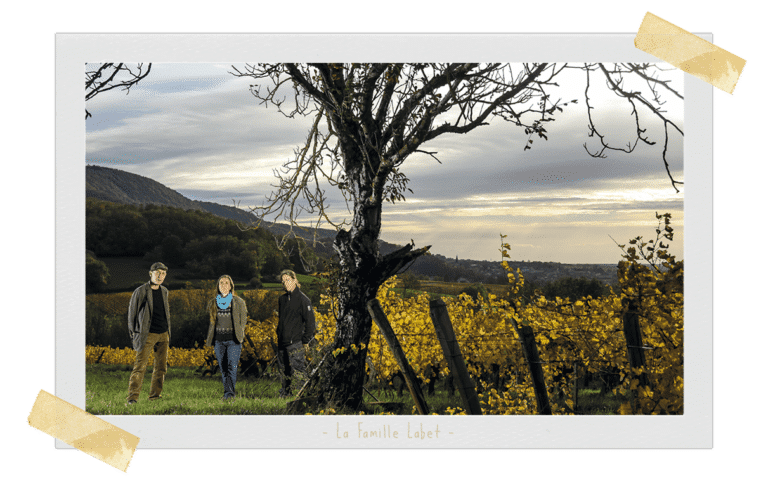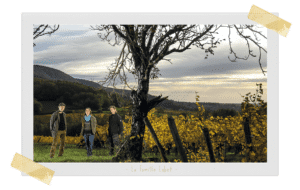 Domaine Labet : Rebellious Jura Wines
The history of the Labet estate began in 1974 with Alain and Josie Labet on a 9 hectare plot in Rotalier in the southern part of the Côtes du Jura appellation. At that time, with the famous Pierre Overnoy, they were practically the only ones to make "ouillé" wine in a region where "vin de voile" is a tradition. The "non-ouillage" of a wine consists in not filling the barrels, letting "La part des Anges" evaporate. The wine will develop a layer of yeast to protect itself from air contact, giving it its unique character and aromas. If, today, we can regularly drink "ouillé" Jura wines (and it's fucking good!), it is thanks to these rebellious winemakers for the time. Cheers guys!
Julien Labet : the desire to make Natural Wine
Julien Labet, their son, follows in his parents' footsteps and trains in Burgundy. There he learned about plot-based vintages, vinification and barrel ageing, which he now masters perfectly. In 2003, he took over 3 hectares of land from Alain and converted it to organic farming. The Labets were already practicing a reasoned agriculture and respectful of the environment, but the son will push the approach even further.
In 2013, after the father's retirement, Julien Labet, along with his sister Charline and brother Romain, took over the entire estate and continued the conversion to organic farming. One year later, he abandons sulfites during vinification.
Labet : The Best of the Jura
Located at the southern tip of the Jura vineyards, Domaine Labet today covers 14 hectares made up of 45 parcels including 13 "lieux dits" in 4 different communes. The wines vinified in monocépages, coming from a single parcel, best express the personality of a grape variety, a place, a soil and a terroir. Minerality, finesse, elegance, surgical precision, let's be honest, whether the domain vinifies Savagnin, Chardonnay, Trousseau, Poulsard… it is clearly the best in the Jura! For the price/emotion ratio, if you come across a bottle of their wine, throw yourself on it! Unfortunately, they are rare…
Note: For a few years, the domain has been making wine "élevé sou voile", you must taste their yellow wine!
Info & all the wines from domain