Ganevat Wines
J'en Veux Encore
Vin de France
Red
2019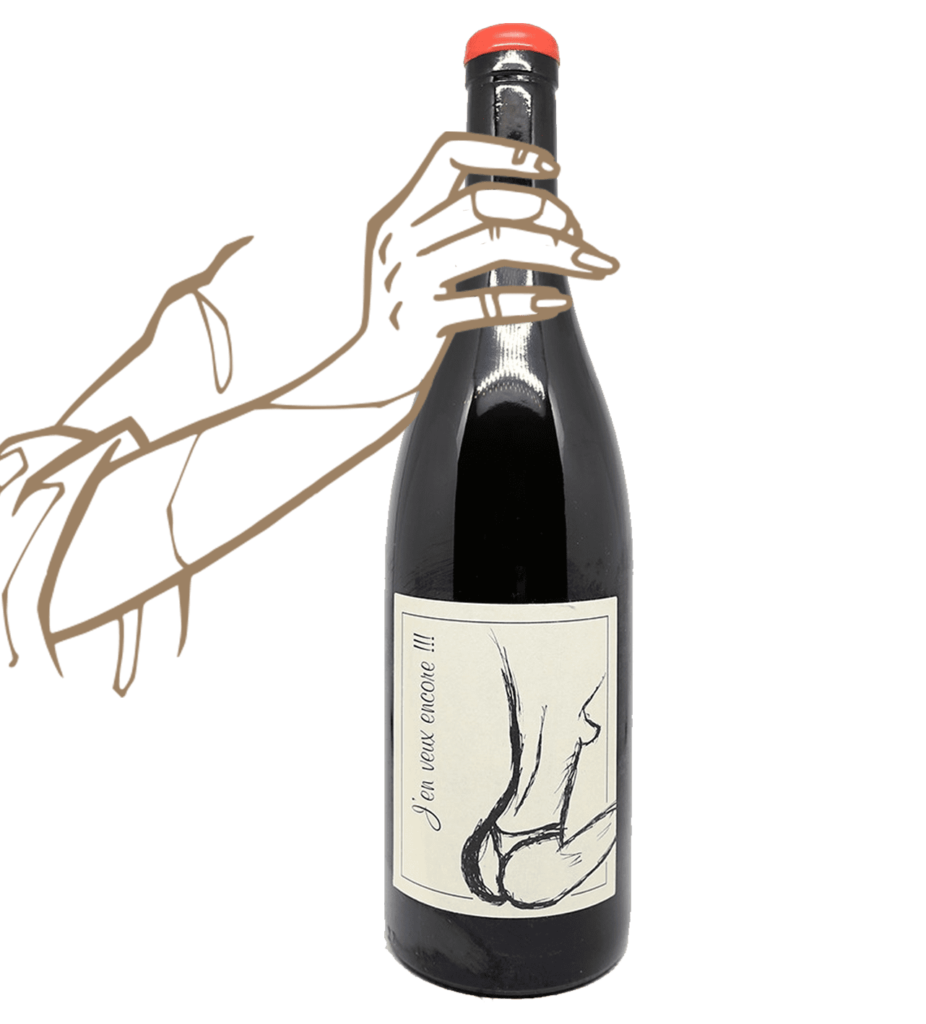 *Indicative price
There's something in your chest that tells you "damn this is good!"
Fresh, supple, elegant

12°

Gamay, Trousseau, et vieux cépages jurassiens

75cl

Jura

Aged 10 months in barrels
The Tasting of J'en Veux Encore
J'en Veux Encore de Ganevat is part of the estate's family of cuvées de négoce. Bursting with red and black fruits on the nose, spicy and herbal notes on the palate, it is light, fine and delicate. Fresh, mineral and mooth at the same time, there is something sensual in this bottle. There's something in your chest that tells you "damn this is good!". Simply…
The Wine & Food Pairing
The desire to catch her/him,
while listening to Hula Hoop (Pour toi) by Limousine X Victor Solf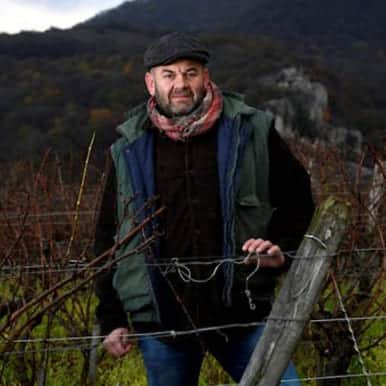 Ganevat Wines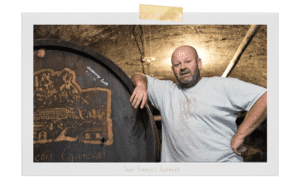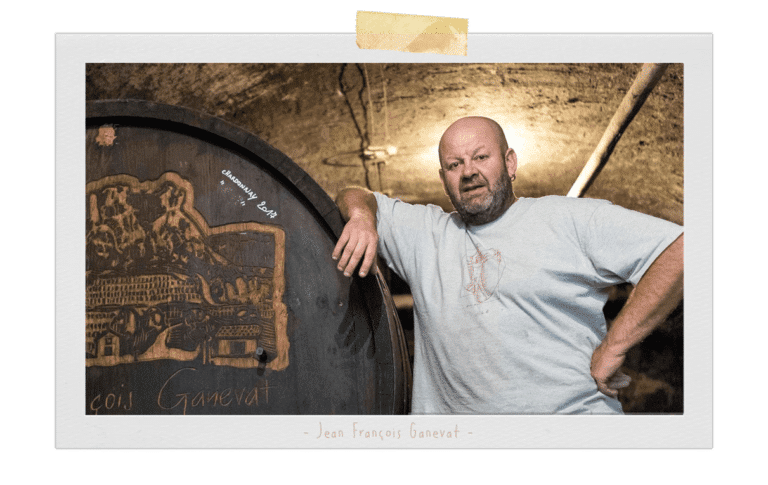 Who is JF Ganevat ?
With the physique of a French rock singer from the 90's, a straightforward manner and a natural gentleness, Jean-François Ganevat is one of the patrons of natural wines in the Jura (France). Son of a winemaker, he first went to Burgundy to learn the rigor and secrets of barrel aging (which he mastered perfectly!) at the Jean-Marc Morey estate (Chassagne-Montrachet). In 1998, he returned to his native land and took over, with his sister Anne, the family estate located in Rotalier (Arbois). The legend begins…
Domaine Jean-François Ganevat : The Boss of Rotalier
Jean-François quickly converted the vineyard to organic and then biodynamic methods, which he believes allow him to erase the vintage effect by emphasizing the terroir. A perpetual quest since he vinifies practically only parcel-based vintages (sometimes 50 per year!) from limestone, schist or marl soils. Meticulous, rigorous and passionate, he has earned the nickname of "the alchemist of grape varieties".
In 2021, Domaine Ganevat caused a stir in the wine world when it was put up for sale. Aware that his daughter would not take over, together with his sister Anne, they decided to sell the estate to a friend and businessman of Russian origin, Alexander Pumpiansky. The problem was that with the war in Ukraine, Alexander was blacklisted by the European Union. The future of the domain was thus in suspense… But finally, our winemaker joined forces with Benoit Pontenier, director of the Prieuré Saint-Jean de Bébian, in the Languedoc, to buy back his vineyards.
The Wines of Ganevat
Since 2006, Jean-François Ganevat has totally banned sulfites and confides that he takes much less pleasure in drinking his wines before this vintage. He finds them less bright and elegant.
The wines of the domain are generally aged for a long time in barrels, demi-muids, foudres and jars, which gives them a lot of substance and complexity in the mouth. In a blind tasting, it is very difficult to guess the Jura… One could quickly get lost in Burgundy, even if it keeps a nice acidity of the Côtes du Jura. With this mix of freshness, minerality, volume, complexity and this beautiful length in mouth, it is easy to guess why the whole world snatches them!
Info & all the wines from domain
- More Wines of the Winemaker -