Where to Buy Natural Wine in Bordeaux?
Bordeaux : Natural Wine Shop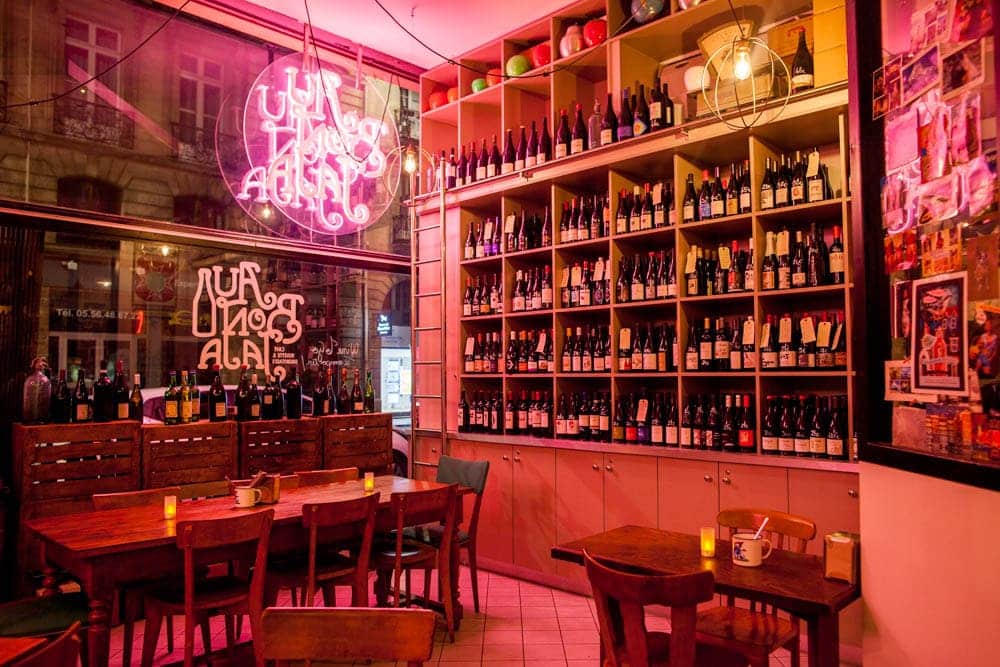 Au bon Jaja
Address : 4 Cr d'Alsace-et-Lorraine, 33000 Bordeaux
Hours : monday to saturday 17:00 – 00:00
Contact : 07 68 40 35 06
The natural wine cellar Au Bon Jaja is located a few steps from the Porte de Bourgogne, in the center of Bordeaux. Au Bon Jaja is not only a wine shop, but also a natural wine bar and a bistro. It welcomes you in a popular 50's style, just as we like it. Arnaud Charrier offers you more than 250 references in natural and biodynamic wines. 5% of the selections are Bordeaux wines. Arnaud clearly make and effort to let those wines accessible to the non-connoisseurs. You will find at Au Bon Jaja good dishes made from local ingredients as well.
Feral – Art & Vin
Address : 22 Rue Buhan, 33000 Bordeaux
Hours : monday to saturday 14:00 – 18:30, sunday 10:30 – 13:00
Contact : 06 45 37 79 09
An atypical place ! Feral – Art & Vin is not a natural wine cellar like the others… Feral is an English adjective designating something that is wild. Their wine selection is constantly evolving and aims to surprise!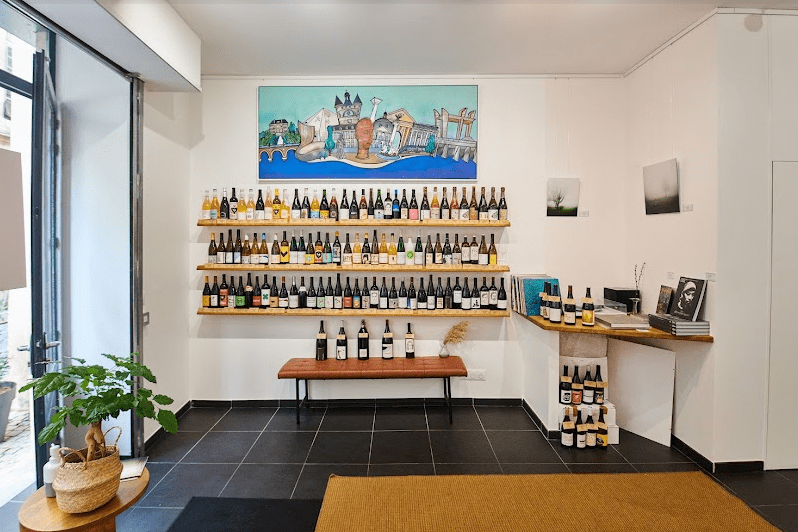 SOIF
Address : 35 Rue du Cancera, 33000 Bordeaux
Hours : every day 19:00 à 23:00 and weekend also at noon: 12:30 -14:30
Contact : 09 86 10 42 40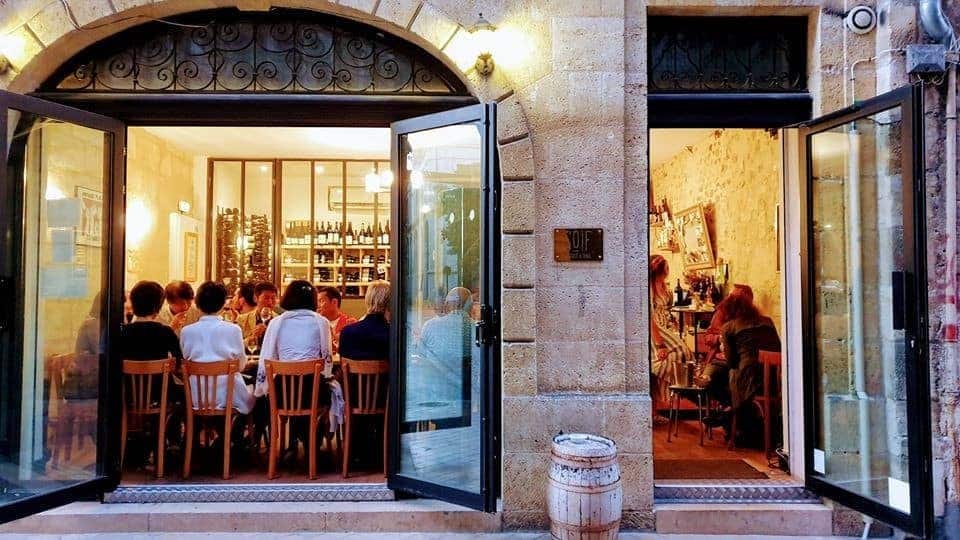 Bordeaux : Natural Wine Restaurant
Chiocchio
Address : 20 Pl. du Palais, 33000 Bordeaux
Hours : everyday 12:00 -15:00 and 19:00 – 23:30
Contact : 05 57 99 21 12
You can also eat while drinking natural wine at the following two addresses mentioned above:
Bordeaux : Natural Wine Bar / Tapas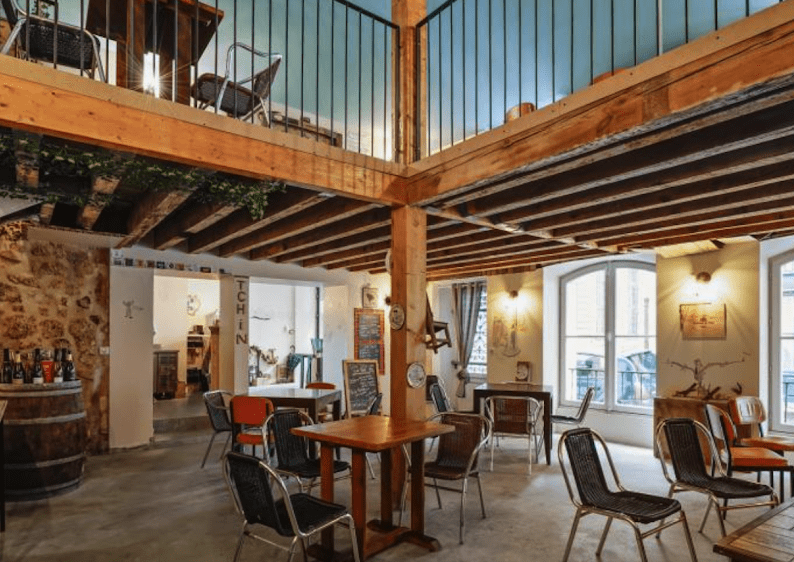 Tchin Tchin Wine bar
Address : 3 Rue Emile Duployé, 33000 Bordeaux
Hours : everyday 15:00 – 23:30 (exept wednesday closed)
Contact : 05 56 38 49 80
Tchin tchin wine bar is really a natural wine bar not to be missed in Bordeaux. Enjoy a good glass of natural wine while it's still light and enjoy the brightness and the big aera of the place! A style that reminds us of the natural wine bars in Seoul.
You can also eat some good dishes at Tchin tchin wine bar while discovering their selection of organic and biodynamic wines.
Other natural wine bars already mentioned above:
About Natural wine in Bordeaux
Natural wine in Bordeaux may not be the most popular type of wine in the region, but it is slowly making its way. Indeed, whether for climatic or ideological reasons, it is not in the Bordeaux region that natural wine is most talked about. Bordeaux wines are more easily associated with a more conventional approach and with large estates with chateaux stretching over hectares and hectares.

However, the number of small local winemakers who are working to produce wines without added sulfite in Bordeaux region is growing. And the residents of the Port of the Moon city are also taking a growing interest in these type of wines. We also see small natural wine fairs sprouting up here and there in Bordeaux.

Some great estates, such as Château Pénin, are not ashamed to produce wines without added sulfite and totally assume to be in the movement. They often claim to make clean natural wines. We are curious and impatient to see how things will continue to develop for natural wines in Bordeaux!