Gramenon
Sierra du Sud
Red
2020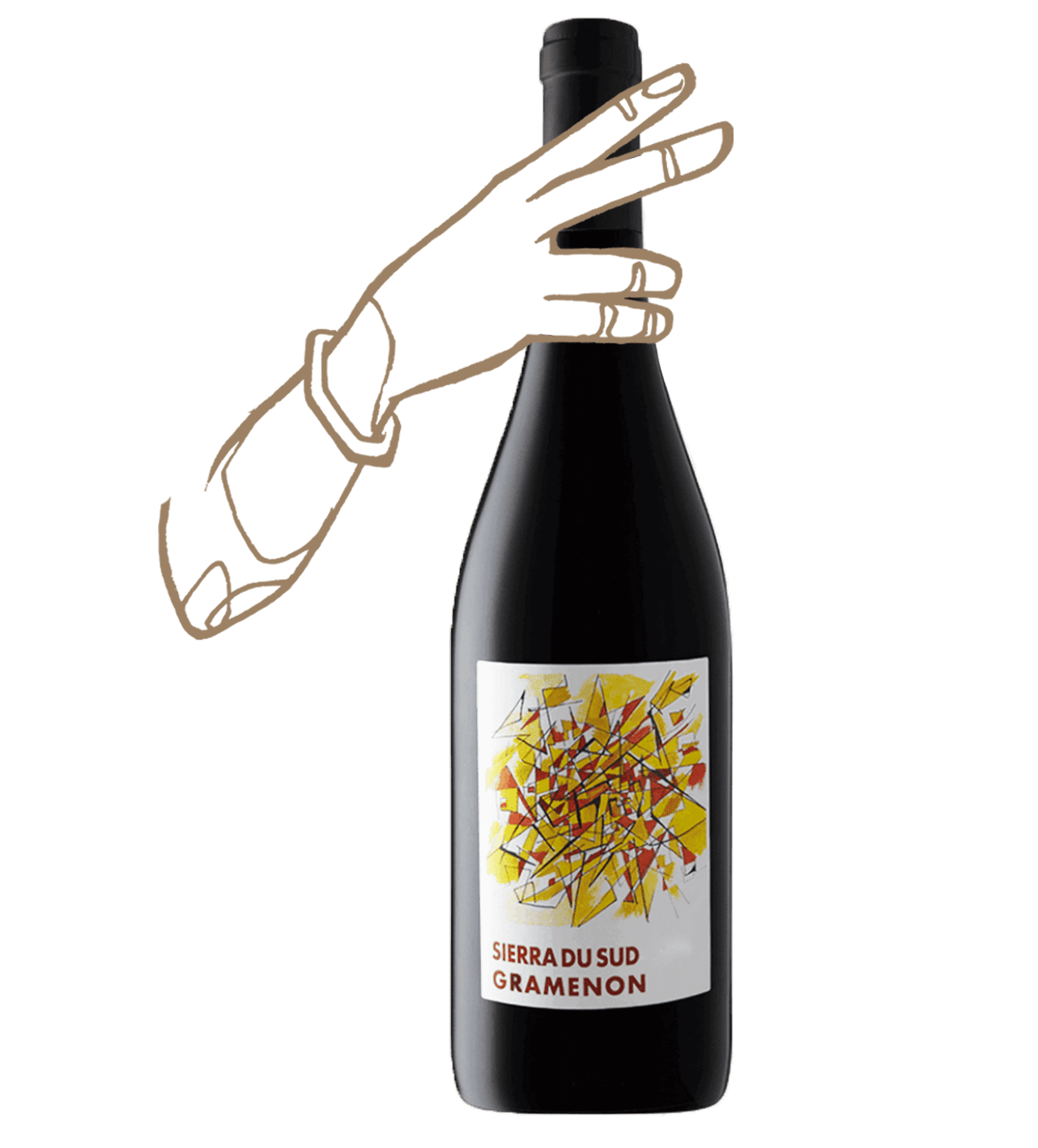 *Prix à titre indicatif
''Each sip is expressed with great intensity and a hint of the divine''
Fruity, bright, present

14°

Syrah

75cl

Rhône

7 months of ageing in barrels
The tasting
A pure Southern Syrah concocted by our dearest winemaker Michèle Aubéry-Laurent of Domaine Gramenon.
One can directly recognize the paste of the domain. This wine gives off a beautiful energy that can be perceived as a form of love. Each sip expresses itself with a lot of intensity and a hint of the divine (yes, this wine make us high!).
Very fruity while remaining elegant, we feel that every atom of this noble liquid vibrates with the sun from which it comes.
Silky tannins, a bit of earth, spices, we are on a well-balanced Syrah, with a nice presence and the whole without any heaviness.
Oh yes, we had completely forgotten that it is 14°…
If you are lucky enough to find a bottle, enjoy it!
Satori's pairing
Dumplings in Italian sauce,
a couple of friends
with some jazz