Partida Creus
CX
Spain
Orange - Rosé
2020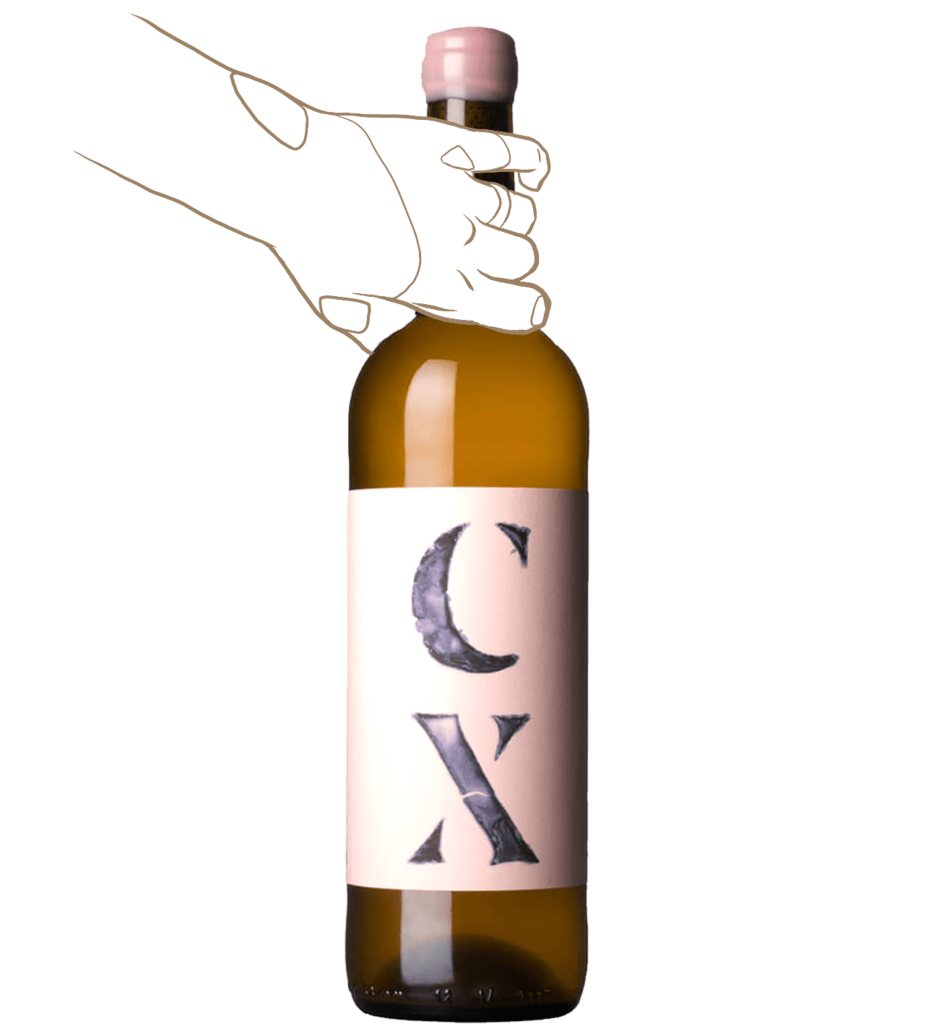 *Indicative price
"We are between orange and rosé wine!"
Mineral, fresh, aromatic

9,5°

Cartoixà Vermell

75cl

Penedes

Stainless steel tank
The Tasting of CX
CX of Partida Creus Estate is an atypical natural wine… Made from the Cartoixà Vermell grape (also called xarel-lo rosado), which is a traditional grape for making rosé. Except that here, we are between orange and rosé wine. It's up to you to decide how to describe this wine…
There is a nice minerality and freshness in the attack, then comes expressive (but not heavy) aromas of yellow, red and exotic fruits. At the end, we have a nice bitterness that gives length in mouth. A nice balance!
The Wine & Food Pairing
Eyes in the ocean,
grilled fish,
listening to Richmen from Azure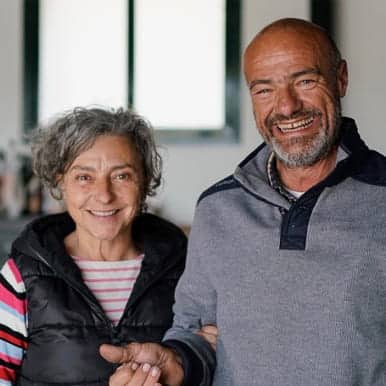 Partida Creus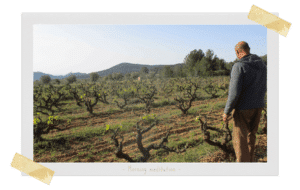 Partida Creus is the story of an Italian architect couple from Piedmont, Antonella Gerosa & Massimo Marchiori, who left Barcelona in 2007 to live in the countryside. A radical change of life that many of us have dreamed of doing more than once… They did it, and to make good natural wine on top of that!
Partida Creus Estate: Natural Catalan Wines
Our future winemaking couple from Partida Creus Estate settled in Bonastre, a small Catalan village in the Penedes region with 700 inhabitants. There, they took over several small scattered plots of abandoned vines composed of forgotten local grape varieties and refused in the specifications of the PDO. It is a real treasure of diversity, a Spanish cultural heritage that they rehabilitate… For the vinification, Antonella and Massimo transformed a farm shed into a winery (with recycled materials).
Partners of Slow Food, it is a matter of course for them not to use chemicals in the vineyard, as well as to follow the lunar calendar for the work. Aided by a donkey and a mare, everything is done by hand. The vines are rooted in sandy clay, gravelly and clay-limestone soils, and have a small yield. Everything we love!
At Partida Creus, the harvest is obviously done by hand, and in the cellar, the vinification is done in the simplest way possible (with some exceptions, all the vintages are without added sulfites). But most importantly, they put a lot of love into everything they do, and it shows!
The wines of Partida Creus are the promise of discovering rare and unknown grape varieties that one would never have had the opportunity to taste. Their wines are often unique, light (although there are some fuller bodied wines), and with a lot of depth and energy. If the whites are sometimes (for our taste) a bit borderline depending on the vintage (but it must be said that we have very little tolerance for wines with a bit of volatility), the reds have never disappointed us. You can go there with your eyes closed!
Info & all the wines from domain
- More Wines of the Winemaker -