Vignoble du Rêveur
Rien ne bouge
Vin de France
Red
2020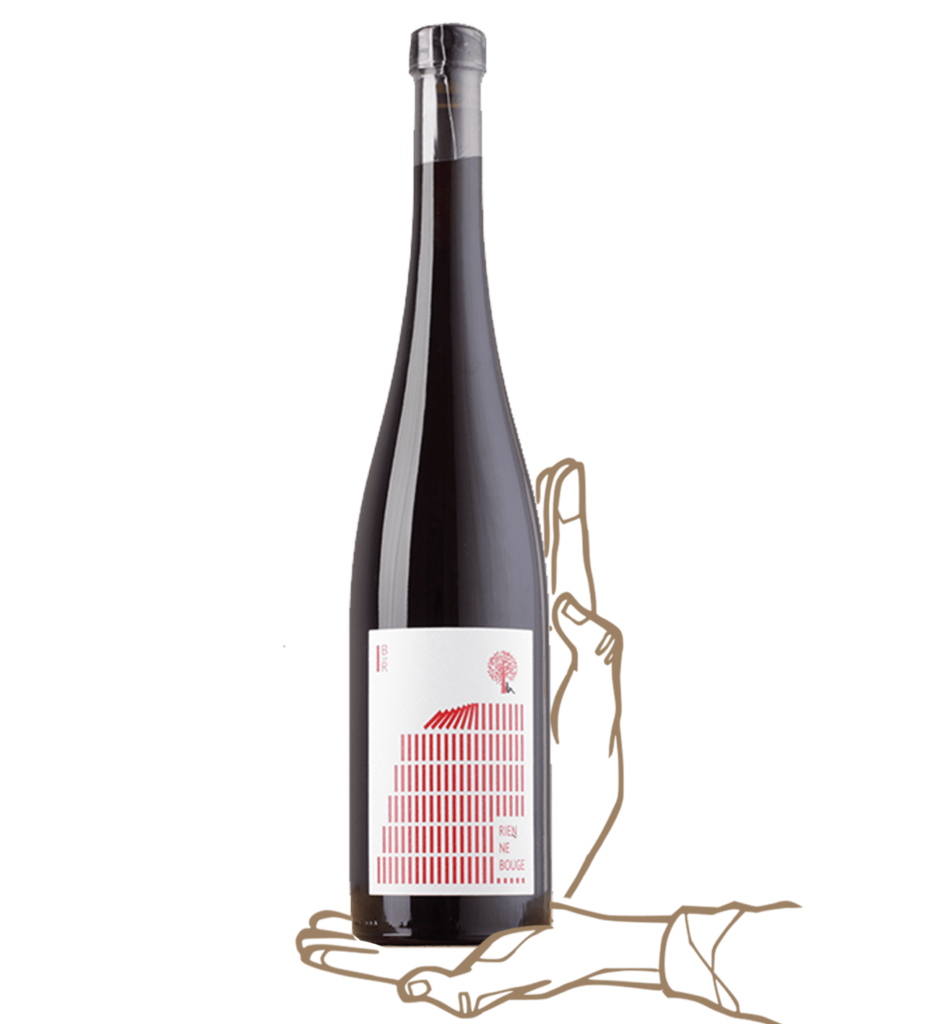 *Indicative price
"The expression of a living wine, mastered with lots of things to tell and several possible readings!"
Straight, elegant, suave

13°

Pinot Gris 30%, Pinot Blanc 10%, Pinot Noir 60%

75cl

Alsace

-
The Tasting of Rien ne bouge
Rien ne bouge from Vignoble du Rêveur is an atypical natural wine made from white and red grapes. As usual, Mathieu Deiss offers us a wine that evolves with each sip. The aromas of grape juice, cherry, floral (peony), mint and spices blend together.
Light but with presence, sometimes it's pinote, sometimes it's fine and suave, sometimes there is a nice elegant structure with fine tannins. We have here the expression of a living wine, mastered with lots of things to tell and several possible readings! We're not bored !
The Wine & Food Pairing
A homemade burger,
on a terrace at an hour when the sun is no longer stunning,
listening to Energy by Kish! X Rubii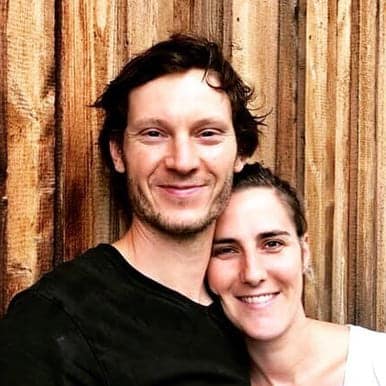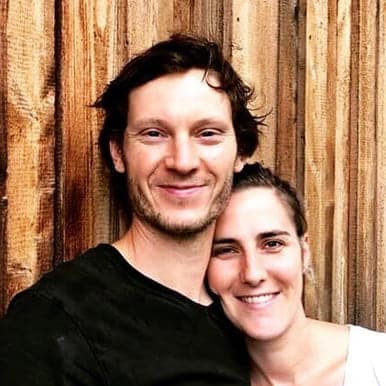 Le Vignoble du Rêveur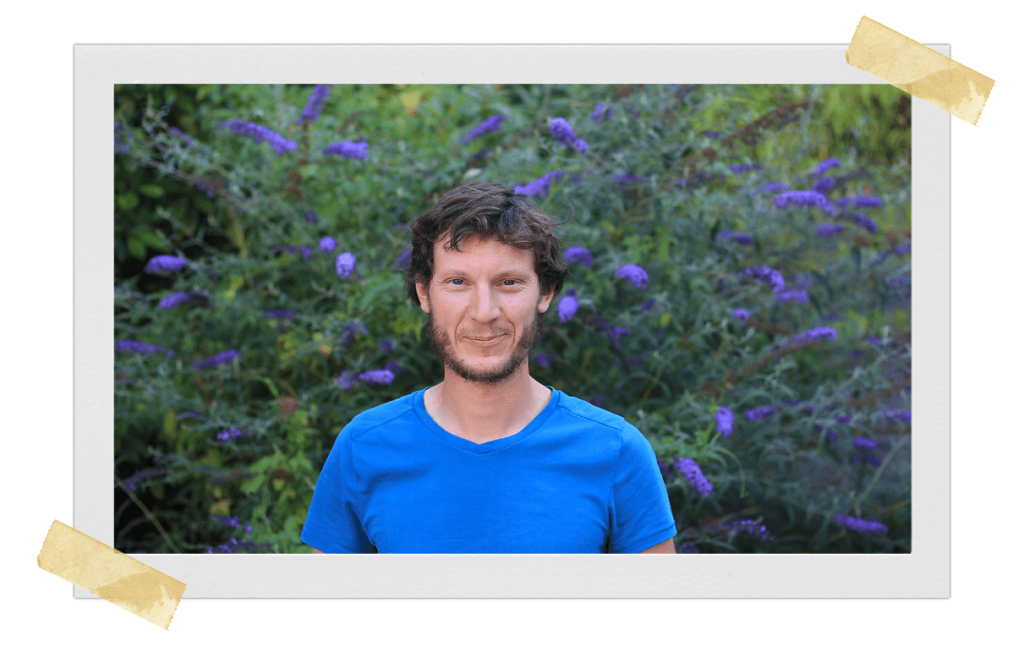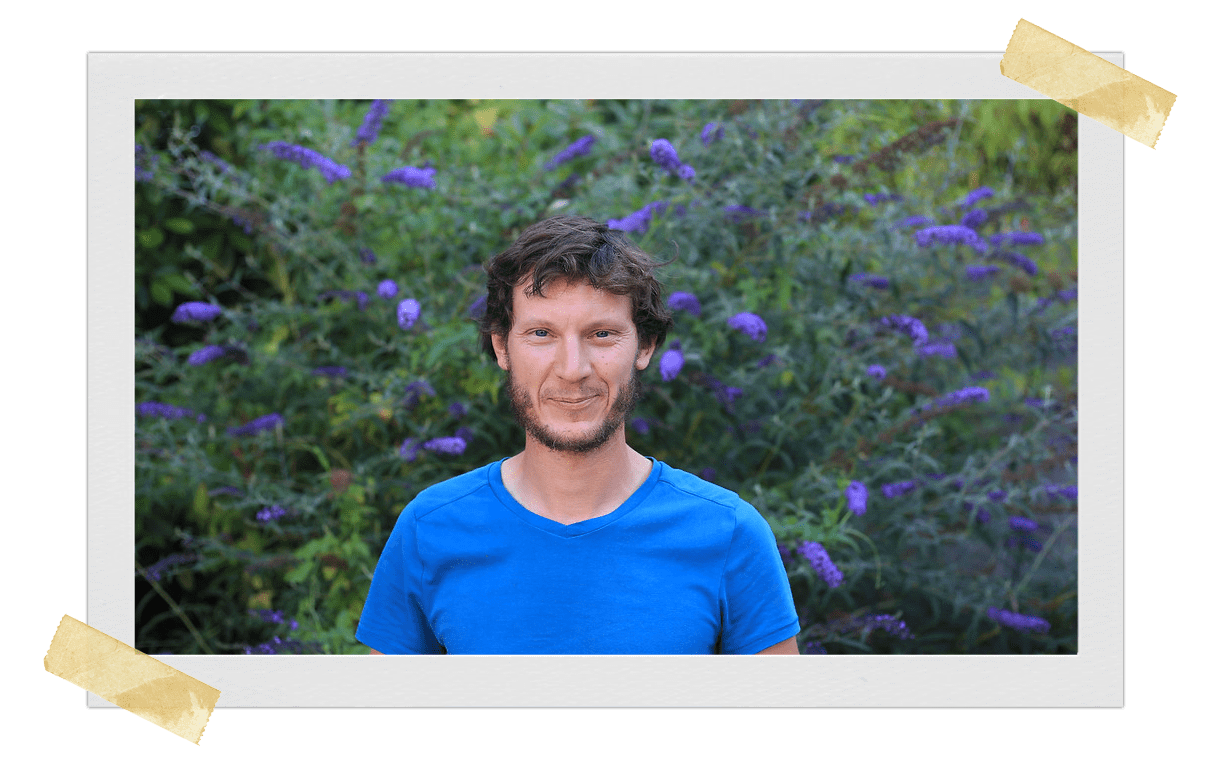 Mathieu Deiss: Pursuing his grandfather's dream
Son of Jean-Michel, Mathieu Deiss, in addition to managing the famous Marcel Deiss wine estate with his father (which is an institution in Alsace!), inherits some plots in the commune of Bennwihr from his maternal uncle, himself having inherited it from his father. It is a bit the area where with his partner Emmanuelle Milan (yes yes from the family of the Henri Milan estate in Provence) he can feel more free, try things (skin contact wine, without added sulphites, aging in amphorae, etc.) and to extend the dream of his maternal grandfather: to fight for his independence and his creativity. This is why he names his domain: Le Vignoble du Rêveur (The Dreamer's Vineyard). It is "a tribute to this struggle, to this ideal, and an extension of his Dream", he says.
Le Vignoble du Rêveur : the Respect of Nature
For Mathieu Deiss, there is no doubt. Nature does things well. It is a guide. From the beginning, he converted the whole estate to organic and then to Biodynamic farming. Loving his terroir, his vines, the herbs that grow there, observing the insects and the life in the soil, you will not find any chemical products in this little corner of paradise.
The Wines of Mathieu Deiss
The vines are planted on quaternary gravel soils, which are perfect for youthful, fresh wines. But his wines are much more than just fresh juice. Full of energy, complex, playing with textures, Vignoble du Rêveur is definitely one of our favorite estates in Alsace. They are unlike anything else we've tasted. Some of the vintages are without added sulphites, which is an ideal for our protagonist to achieve.
Info & all the wines from domain
- More Wines of the Winemaker -