- The wine estate -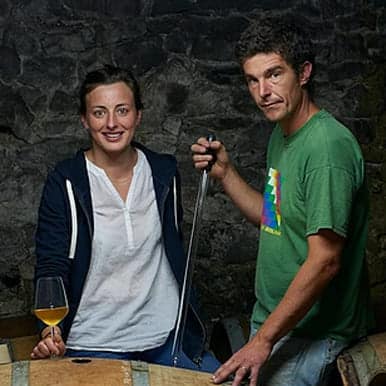 Château Lestignac
Camille & Mathias Marquet
7 ha
No added sulfites
Biodynamic
Cabernet Franc, Cabernet Sauvignon, Merlot, Muscadelle, Sauvignon, Sémillon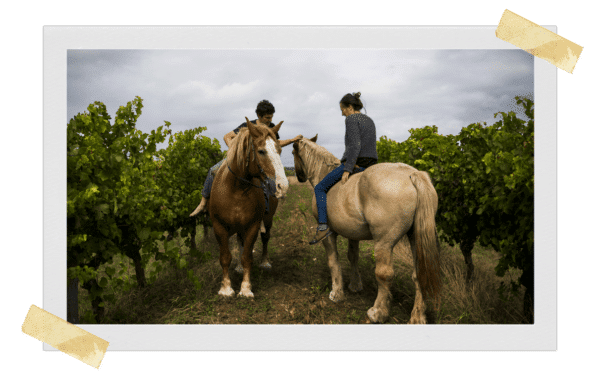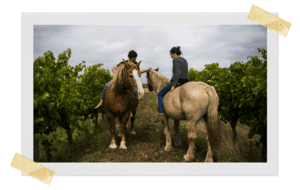 Château Lestignac : Natural Wine from Sud-Ouest
…
The history of Château Lestignac began 5 centuries ago, the Marquet family has owned these lands since 1617. Camille and Mathias Marquet took over the estate in 2008. At the time, the vineyard was made up of 13 hectares. They decide to cultivate only 7 in order not to spread too much, and to be able to put all the attention they want in the vines and their wines.
…
In the vineyard
From the start, our winemaker couple turned to organic farming. Over the years, in order to go further in the development of their vines, to refine their wines and to deepen the terroir effect, they have turned to Biodynamics. Always seeking to perfect their approach and anticipate tomorrow through agroforestry, each year they plant hundreds of flowers, trees and shrubs.
Also working with 2 goats (Manu & Brigitte), 2 horses (Paco & Marquise) and about fifty hens, they hope to soon welcome black sheep and cows to complete the natural balance between animals, plants and humans.
In the cellar
With such convictions, it's obvious that in the cellar, vinification is done in the most natural way possible. No inputs, except sometimes a minimum dose of sulphites for the whites (when necessary).
Hors les murs : Trade wine from Camille & Mathias
…
In 2017, the frost took away almost the entire harvest of Château Lestignac… Camille & Mathias Marquet will therefore turn to winegrower friends to buy grapes from them. The trading company Hors les Murs is born. The principle is simple: buy certified organic or biodynamic grapes from friends not too far away who have the same philosophy as them, in order to offer thirst-quenching wines at a beneficial price/quality ratio for everyone!
24240 Sigoules

chateaulestignac@gmail.com
+33 627 740 476