- The wine estate -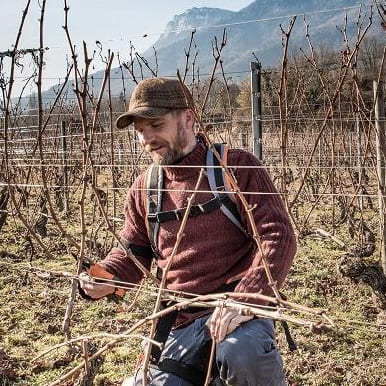 Domaine des 13 Lunes
Sylvain & Anne Liotard
5,5 ha
<30mg/l SO2
Biodynamic
Jacquère, Altesse, Velteliner, Mondeuse, Gamay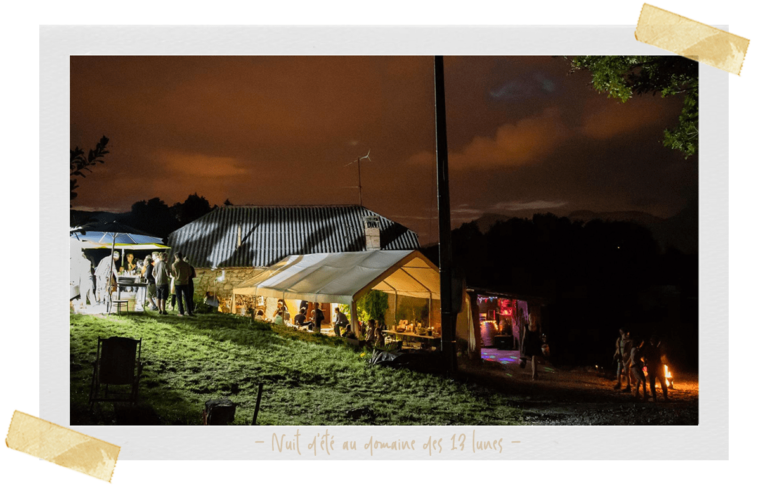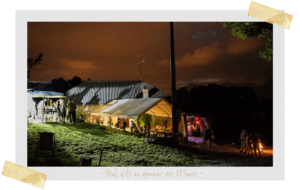 © Domaine des 13 lunes
Domaine des 13 Lunes : Natural Wine of Savoie
…
Located between 500 and 1500 meters above sea level, between forest and vineyards, on the cool slopes of the Chartreuse natural park on the borders of Savoie and Isère, Sylvain Liotard accompanied by his wife Anne took over the Domaine des 13 lunes in 2016.
…
In these lands, in which the Jacquère reigns supreme and feels good on these limestone soils, from the start, the couple decided to convert the entire vineyard to Organic and Biodynamic (certification is coming in 2020). This translates concretely into taking care of the soil, anticipating diseases with decoctions and herbal teas, use of dung and horn silica, as little copper as possible…
In the cellar (like all winegrowers with common sense…!) Sylvain reminds us that wine from the Domaine des 13 Lunes is above all grapes. And that most of the work is done upstream in the vineyard for 11 months. For the vinifs, which only last a month but whose work is more intense, it's indigenous yeasts, patience and confidence, and no added oenological products except a little sulphites (a mini-dose) at stake.
…
Sylvain's words : " Every day I try to be happy with my life as a winegrower, to take care of the living things around me ; to be creative in my way of doing things ; to make wines which reflect the past year, in order to share this little piece of history with everyone. "
38 Chapareillan

sylvain@domainedes13lunes.com
+33 660 311 641