- The wine estate -
Rière Cadène
Laurence, Jean François & Guillem Rière
30 ha
<70mg/l SO2
Organic
Macabeu, Grenache blanc, Vermentino, Roussanne, Viognier, Syrah, Grenache, Carignan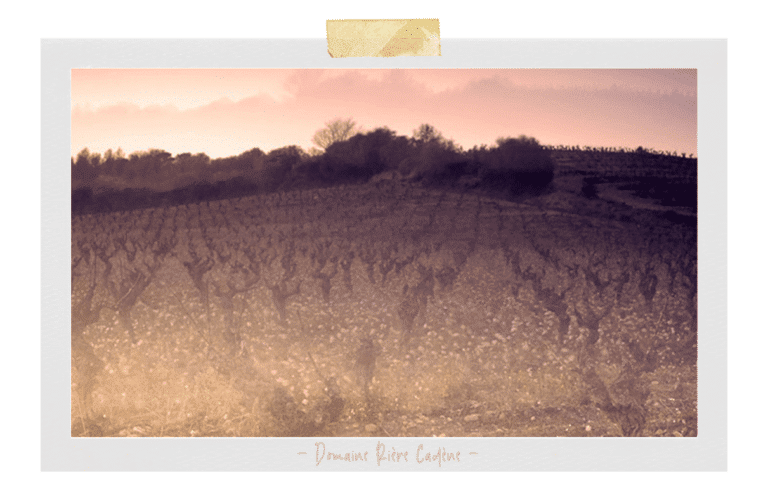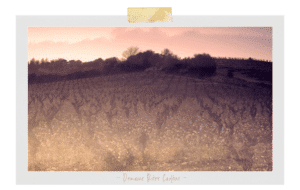 © Rière Cadène
Rière Cadène : Organic Wine from Roussillon
…
The Rière family settled on these lands in 1904. Laurence and Jean-François Rière took over the vines in 1994 to create the Domaine Rière Cadène. In 2005, Guillaume, the nephew, joined the adventure to perpetuate the family history.
…
Poor soil. No chemicals (certified organic). Here, the yields do not exceed 18hl/ha. The vine is worked exclusively by hand. Thanks to the white schists of Calce, the black shales of the Agly valley and the rolled pebbles of the Tet, Rière Cadène estate produces mineral, tense, aromatic white wines. Also Gourmet and spicy red wines.
On the labels of several cuvées, we can see a crested dandy bird. The hoopoe, which is the symbol of the estate, settles in the hedges and shrubs in March. Sensitive to biodiversity, it returns every year after spending the winter on the other side of the Mediterranean. Its presence is a sign of the life in the vineyards.
…
Note: We regret that in some cuvées there are a lot of sulphites (Yes we are like ayatollahs at Vin-Satori…) but they don't put any other junk. And the pleasure-price ratio of the domain is quite correct!
66 Perpignan

contact@domainerierecadene.com
+33 468 638 729