- The wine estate -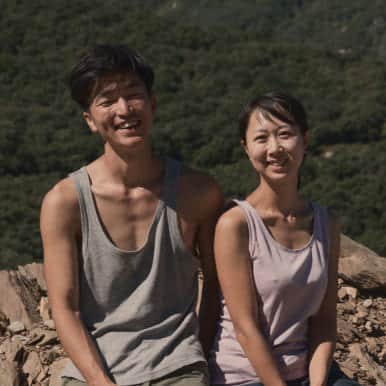 Pedres Blanques
Rié & Hirofumi Shoji
3,5 ha
No added sulfites
Organic
Grenache, Cadaloc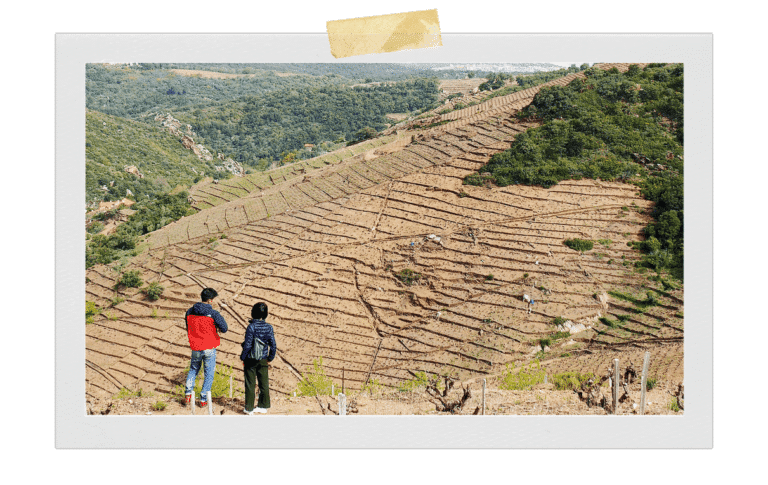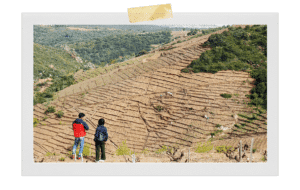 Rié & Hirofumi Shoji: the Japanese winegrowers of Roussillon
…
Rié & Hirofumi Shoji from Pedres Blanques Estate are located on 3.5 hectares in Banyuls in Roussillon.
…
The story of our couple begins in 2011, when they meet in France. During this period, the two prepare and obtain a BPREA (Professional Certificate Responsible for Agricultural Exploitation). Rié will continue with a diploma in oenology, while Hirofumi goes to work at Frédéric Cossard.
In 2015, Rié & Hirofumi get married. They go to Banyuls for the holidays and can imagine putting their suitcases down here. A year later, the Pedres Blanques Estate was born!
In the vineyard
The vines, plunging their roots into a soil of schists and granites, and planted at an altitude of 300 meters, cannot be mechanized. All work is done by hand (including weeding once a year). Our Japanese couple do not use copper or phytosanitary products (obviously), but just a little sulfur in very low doses.
In the cellar
In the cellar, they let the grapes express the terroir. Most of the work is done mainly upstream in the vineyard. No pump, everything is done by gravity, and no sulphites added during vinification or bottling!
…
Note: Rié and Hirofumi Shoji were talked about a lot in 2018, when they received an order to leave French territory, because they were not earning enough money. Fortunately, after mobilizing the world of natural wine and a few elected officials, a widely signed petition, they can now concentrate on their wines without fear of being expelled.
66650 Banyuls