- The wine estate -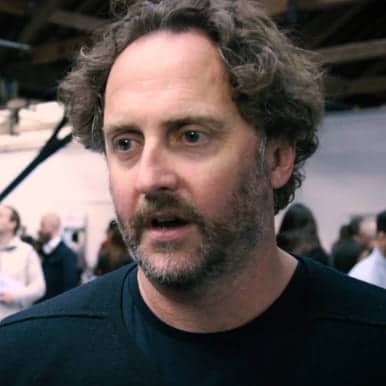 Matassa
Tom Lubbe
15 ha
No added sulphites (with exceptions)
Biodynamic
Carignan, Grenache Noir & Gris, Macabeu, Lladoner Pellut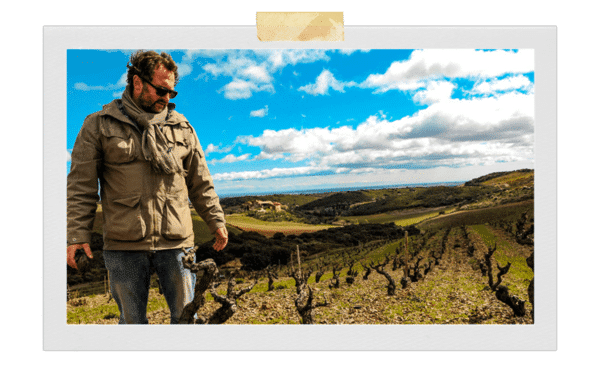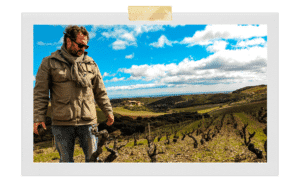 Matassa estate: the natural wines of Tom Lubbe
…
Tom Lubbe, is from New Zealand, after working in South Africa, he came to work with Gérard Gauby in France. Falling in love with the Region (and also Natalie Gérard's sister), he decided to settle not far away in 2001 near Calce, a bastion of Roussillon natural wines. There he founded the Domaine Matassa (borrowing the name from a nearby river).
…
On his 15 hectares of old vines, made up of numerous plots going up to 600m in altitude, he works meticulously respecting the principle of biodynamics without making a religion of it. He likes common sense… And above all, finding the right natural balance!
His living wines have no input, except sometimes a minimal dose of sulphite at bottling for cuvées that need to be stabilized. With a lot of observation, listening and patience, vinification and aging are done in concrete, fibre, stainless steel vats, or in Amphora.
Elegant, deep, full of vitality, fresh, Matassa wines are awaited by connoisseurs every year. Whether you are an aficionado of natural wine, or more conventional, Tom makes everyone agree!
66600 Espira de l'Agly

matassa@orange.fr
+33 468 641 013