- The wine estate -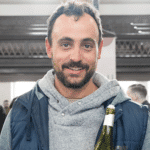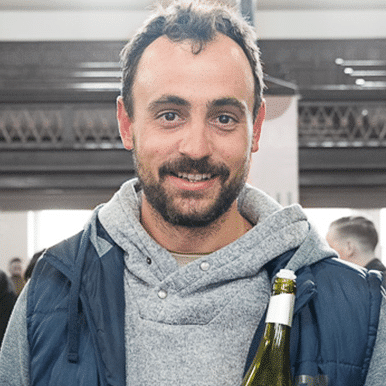 Le raisin et l'Ange
Antonin Azzoni
1 ha
No added sulfite
Organic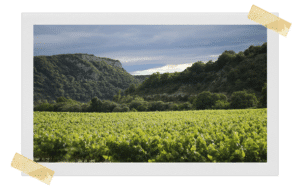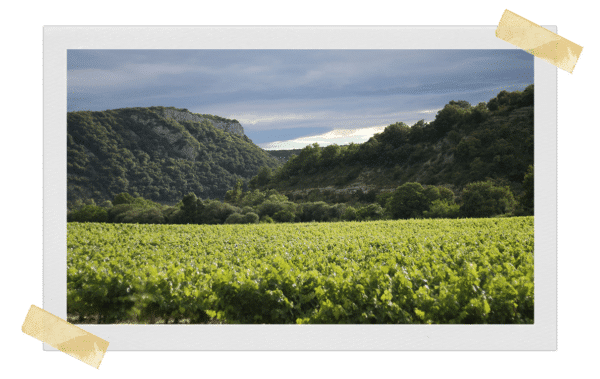 Antonin & Gilles Azzoni: highly drinkibable natural wines from Ardèche
We are in a heavenly corner of southern Ardèche: Saint Maurice d'Ibie. In 2014, Antonin Azzoni took over the domain Le raisin et l'Ange from his father: Gilles Azzoni. Of the 7 hectares of vines, he only keept one that he take really good care. For the rest, Antonin is a merchant-winemaker and fully promotes natural wines of the Ardèche. He buys organic grapes or grapes in the process of organic certification from local winegrowers to produce his natural cuvées.
…
The estate's vines
Azzoni daddy has always worked organically and has inspired a lot of people in the region. Today, Antonin follows his father's line by pushing the limits of the natural (tintintiiiin) even further. The estate's vines, planted in 1994, have never known chemicals.
The approach of the winegrower is to allow the soils to find their balance and the best possible stability.
Antonin sees far, he wants these soils to be practicable indefinitely for generations to come and he is ready to spend 40 years there to achieve this goal if necessary.
For this: minimum tillage of the soil at the foot of the ceps, anecdotal scribbling between the rows, spreading of manure no more than every 3 years, a little green manure sown, etc.
Finally, he uses biodynamics without obligation, he just takes what he wants when he wants according to the real needs of the vine.
…
In the cellar
The cellar of the Le raisin et l'ange estate has had the same system for 30 years. Simple and efficient. The beautiful stainless steel vats with a bunch of years old do the job very well. No mechanic. The grape is carried by hand.
A former chemist, Antonin does very little lab analysis and gives free rein to his intuition. He gives a direction to the grape, makes a compromise between his idea and what the grape expresses. But according to him, in natural wine, it is the grape that has the last word. He is only there to accompany it and bring it to the best of his potential.
The winemaker has never added sulphur. He is also campaigning for a zero added sulfite charter for natural wine. He tells us in the jus de la vigne interview: "my sulfur is my father". It helps to reassure and anticipate problems before they appear.
…
In short, Antonin follows his father's line by making wines he likes according to his personal tastes. From the early years of having to learn each grower's grapes, you can see that he has improved a lot! Today, he offers affordable cannons that are great to sip, highly effective no added sulfite wines!
07170 St Maurice d'Ibie

leraisinetlange@gmail.com