- The wine estate -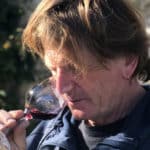 La Ferme des 7 lunes
Jean Delobre
10 ha
Organic
Syrah, Roussanne, Marsanne, Gamay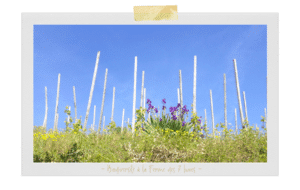 © La Ferme des 7 lunes
Jean Delobre is one of the kind who feels as much a farmer as a winegrower. The Ferme des 7 Lunes is a family estate in mixed farming (apricot trees, cereals, meadows …). The production of the grape (which represented 1 hectare) was sent to the cooperative cellar.
1984 : Jean takes over the estate as a farmer-winegrower.
1997 : He creats a group of organic winegrowers at the cooperative.
2001 : He decides to make his own wine, and adopts "La Ferme des 7 lunes" as his domain name.
Over the years, the vineyard reaches 10 hectares. There are still around twenty hectares of apricot trees, meadows and cereals. With the Apricots he makes nectar, and sells the grain and hay.
The vines, planted in stakes, grow on granite soil worked by horse. In the cellar, he uses stainless steel vats, concrete, eggs and barrels, it depends on the cuvées. No inputs, except a slight sulphiting it depends of the year.
07 Saint-Joseph

jean.delobre@wanadoo.fr
+33 475 348 637
La Ferme des 7 lunes Wines