- The wine estate -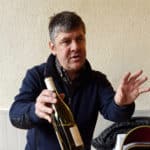 Hervé Villemade
Hervé Villemade
25 ha
Organic
Pinot noir, Gamay, Malbec Sauvignon, Chardonnay, Romorantin Menu pineau, Chenin, Chardonnay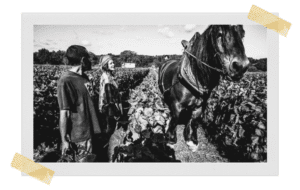 Hervé Villemade : a badass winemacker from Loire
…
History of the domain:
The Hervé Villemade estate was, in the past, a family business which was a veritable polyculture-breeding farm. Invested by Hervé's grandparents in 1939. His father Henri began bottling and direct sales in 1976. Hervé took over the estate in 1995 and made his first natural cuvée in 1999, after a conversion to organic farming, transition to manual harvesting, natural treatment, etc. Hervé Villemade receives the influence of Marcel Lapierre and the wines of Clos du Tue-Boeuf which will mark him. In turn, he makes his own living wines from Cheverny appellations, and stands out both in the world of natural wine and outside.
In the vineyards :
The vines range in age from 25 to over 35 years and grow on two types of soil: sandy-flint and clay-flint. The vines are grass-covered and do not receive any chemicals. Very focused on the knowledge of his soils, Hervé Villemade is led to reintroduce horse-drawn plowing in the domain. He attaches great importance to the maturity of the grapes and to the sorting during the harvest. His motto: "bring healthy, ripe grapes into the cellar"!
The many grape varieties of this area in the Cheverny appellation are very interesting and express themselves wonderfully in these blends. There are two particular ones to discover, native grape varieties, with a remarkable and particular aroma: the Romorantin and the Pineau menu.
In the cellar :
The vinification is done gently, in native yeast without input or sulphite, only a slight sulphiting at bottling if necessary. One more winemaker who attaches great importance to the quality of the grapes harvested and brought to the cellar.
…
From this hard work and well done, provided by Hervé and his team, born wines of great precision, chiseled and precise!
Cheverny 41700

herve.villemade@wanadoo.fr
+33 254 704 176