- The wine estate -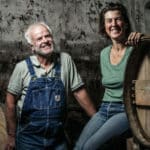 Mas Foulaquier
Pierre Jequier & Blandine Chauchat
15 ha
Biodynamic
Syrah, Grenache Rouge & Blanc, Carignan, Bourboulenc...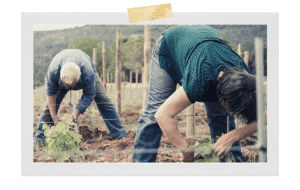 Located in Claret, Mas Foulaquier is an emblematic area of Pic St-Loup wines. An appellation that is attracting more and more wine lovers. The history of Mas Foulaquier begins at the end of the 90s when Pierre Jacquet (Swiss architect) and Blandine Chauchat (parliamentary attaché) decide to acquire vines which they quickly grow biodynamically (Demeter certification in 2007).
In the vines: use of silica, cow dung and horn and a decoction of plants.
In the cellar: no inputs, indigenous yeasts, no filtration and no pumping. The wines are racked by gravity.
34270 Claret

masfoulaquier@icloud.com
+33 467 599 694