- The wine estate -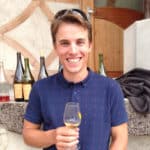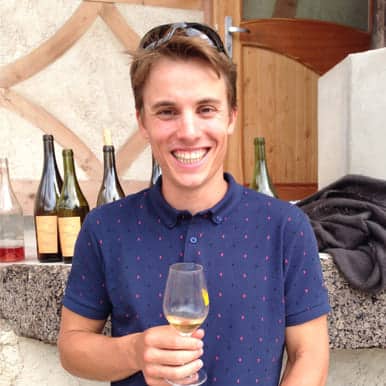 Valentin Morel
Les Pieds sur Terre
6,5 ha
<30mg/l SO2
Biodynamic
Savagnin, Chardonnay, Pinot Noir, Trousseau, Poulsard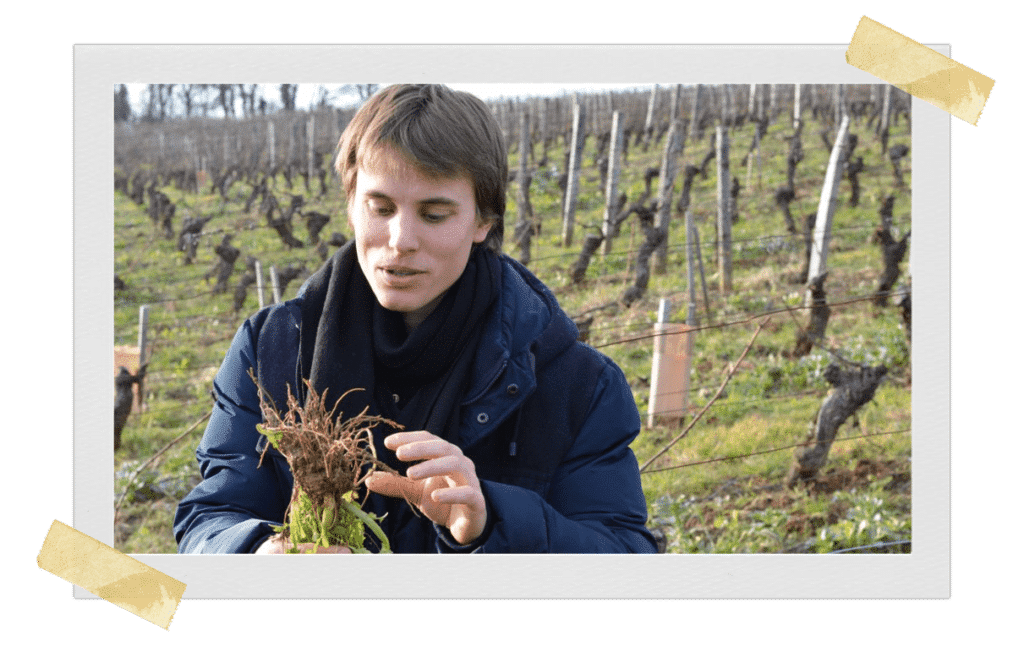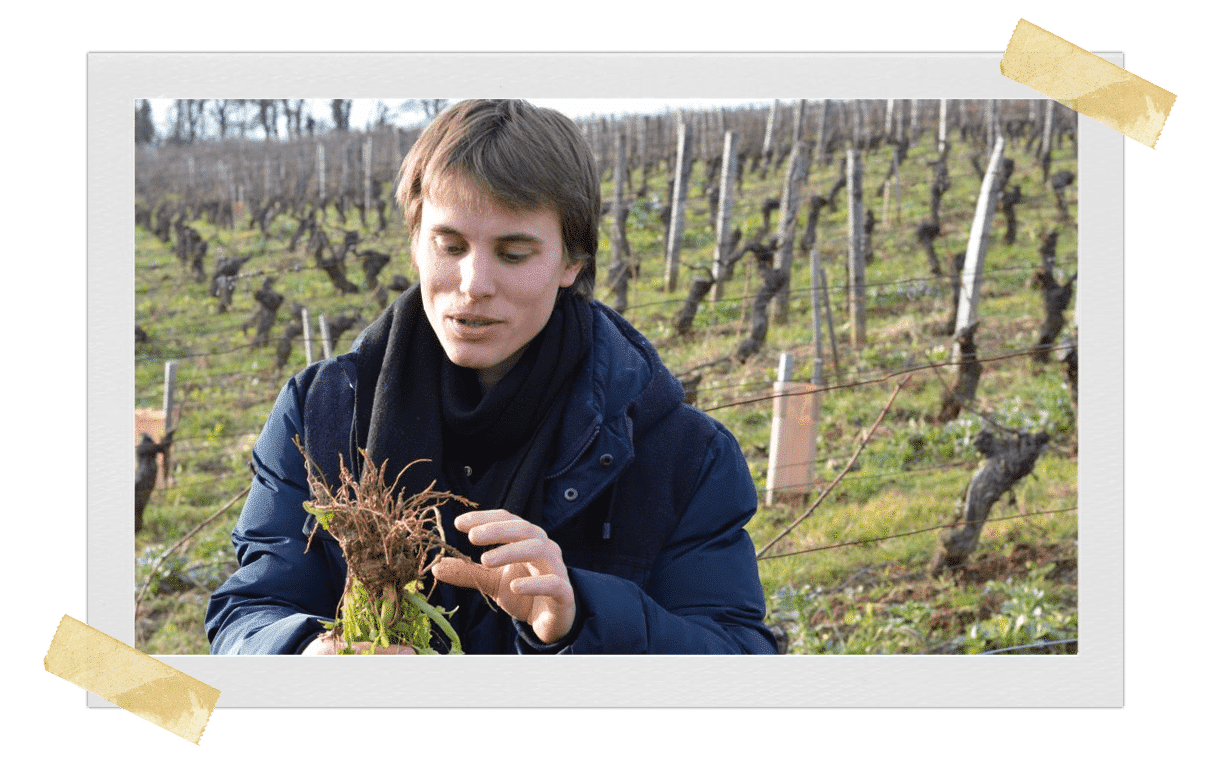 There are stories that leave no one indifferent, especially when they touch on the family terroir and the love of a passion transmitted from father to son. Like the story of Valentin Morel, a name that is shaking up the world of natural Jura wine… Because it's so good!
Who is Valentin Morel?
Apart from his origins, nothing destined Valentin Morel to work on the land and in the vineyard. After studying law, he took a position as a civil servant in the prefecture… Far from pruning and harvesting! But in 2014, after 30 years of passionate work in the family estate, Jean-Luc Morel, the father, decided to give the 6.5 hectare estate to his son. Our protagonist changes his life, and renames the domain: Les Pieds sur Terre.
Back to his farmer origins, influenced by literary essays on the world of farmers and respect for natural processes that changed his vision and encouraged his reconversion, our winemaker took the decision to convert the estate to biodynamics and to integrate into his working methods a sense, which pays tribute to what nature can offer us of the rawest, simplest and most beautiful.
Les Pieds sur Terre Estate
The domain, transpires its genesis through its name: "Les Pieds sur Terre", where Valentin makes it a point of honor to give meaning and value to the work of the vines.
Located in Poligny in the Jura, on the sectors of St Savin and Trouillots, the 6.5 hectares of vines are planted between different hillsides on clay-limestone soils that proudly bear the emblematic grape varieties of the region such as Chardonnay, Savagin, Trousseau and Poulsard.
It is there, on these Cotes du Jura, with deep soils made up of Marls of the Trias, reputedly difficult to work, that this militant wine grower applies biodynamic methods of culture.
Valentin Morel's growing method
As Valentin (but also a lot of winemakers) says "80% of wine is made in the vineyard".
The treatments used are biodynamic methods that respect the ecosystem, such as horn dung or horsetail decoction. On the vine, more precisely, are applied classic protections of Bordeaux mixture or sulfur resulting only from decoction of plants to preserve a virtuous circle.
The TCS or method of soil protection is applied meticulously by planting seedlings of plants that naturally and without aggression will balance the composition of the soil.
In short, at Les Pieds sur Terre, nature is respected, protected and sublimated to offer us living juices without inputs.
The wines of the domain les Pieds sur Terre
We talk about a terroir, about the action of a man, but we don't forget what made us want to write this article: the wines of the estate Les pieds sur Terre.
The harvests, entirely done by hand, are followed by different natural vinification processes that will give white wines (Chardonnay les Trouillots and Saint Savints) and red wines (Poulsard, Trousseau and Pinot Noir) alive, with a beautiful minerality and deploying an incredible energy. It is fine, delicate, mastered, sensual… In short, everything we like!
Valentin Morel, in his logic of connection to nature, also proposes fabulous unique wines such as crémants (2018) and juices coming from harvests damaged by certain natural events that he will have known how to transform into real "UFOs". And his yellow wine is also worth the detour, my friends!
39800 Poligny

contact@vinlespiedssurterre.fr
+33 (0)6 88 56 82 98