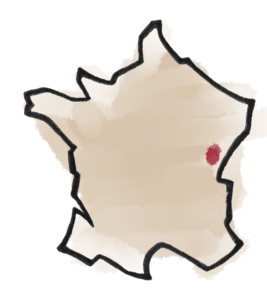 Jura Natural Wine
Jura : Natural Wines very popular
For no sulphite added wine lovers all over the world, natural wine from Jura has become without a doubt one of the most prized (we even saw a natural wine shopr in Tokyo that only offered wine from the region). For a few years, prices have been increasing at a crazy speed. With each new vintage, bottles of JF Ganevat, Domaine Labet, etc. are snapped up. We understand why, it must be said that it is often very very good… but also that the Jura corresponds perfectly to the tastes of the new generation of natural wine drinkers. Fine, delicate, elegant, lively and mineral, we are far from the standards of the exuberant, tannic and powerful wine which was generally present on the table of our parents.
Characteristics of the Jura vineyards
About 29% of the vineyard is cultivated organically.
The Jura vineyard, with an area of 1814 hectares, is the smallest in France. It extends over 80 km (along the Revermont) and is 6 km wide.
The Jura has a temperate-montane climate with oceanic and continental influences.
The Jura vineyards are planted mainly on marl and limestone soils.
The Natural Winemakers of the Jura
Where to buy Natural Jura Wine ?
Find here our favorite online wineshops to buy Natural Wine of Jura :
Jura's Wine
Here, red wines are produced from Poulsard, Trousseau, Pinot Noir and Gamay. For the white wine, Savagnin and Chardonnay.
The vineyard has 4 "geographical" appellations: L'Étoile, Côtes du Jura, Arbois and Château-Chalon. 3 "product" AOCs: Macvin du Jura, Crémant du Jura and Marc du Jura. And 1 Protected Geographical Indication (PGI).
The wines of the Jura, for the whites, are often tense and very mineral. For the reds, they are delicate, light and elegant. The particularity of the Jura is also the yellow wine, an unoaked wine aged under veil for 6 years and three months.
Find here our last tasted natural wines of Jura: