- The wine estate -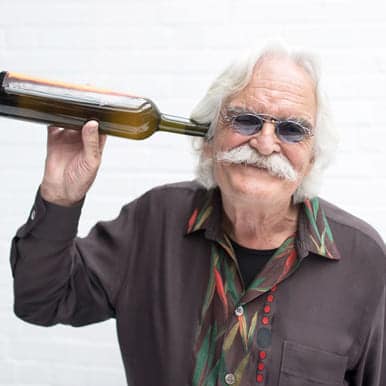 Gabrio Bini
Gabrio Bini
8 ha
No added sulfites
Biodynamic
Zibibbo (Muscat d'Alexandrie), Catarratto, Pignatello, Syrah, Pinot Noir, Carignan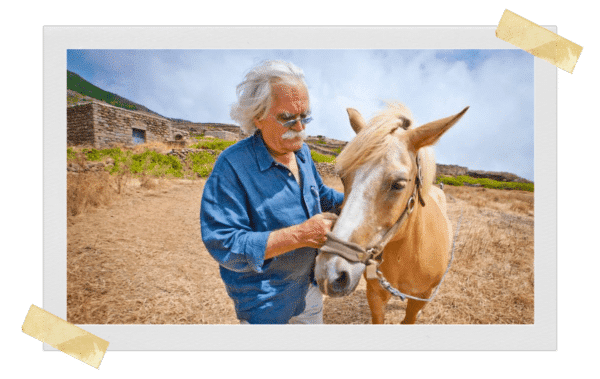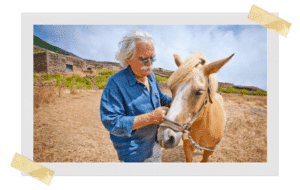 Azienda Agricola Serragghia: the myth of Italian orange wines
…
Former Milanese architect, Gabrio Bini changed his life in 1993. He bought a vineyard on the volcanic island of Pantelleria (in the south of Sicily near Tunisia) to found Azienda Agricola Serragghia. History takes its course… And At over 70 years old, with all his teeth and a beautiful mustache, Gabrio has today become a myth of Italian orange wines.
…
Now partly run by his son Giotto, the vineyard, which covers 8 hectares, is made up of young and old vines sometimes over 80 years old. Here, everything is pampered, with love, by hand or on horseback according to the principles of biodynamics.
For the vinification and aging of its wines, the estate uses Dolias (jars from antiquity) which are buried in the volcanic soil. All wines (even whites) experience skin contact (more or less long). Obviously, no chemicals are used, especially no sulfites. And it shows in their juices! This gives quite unique, pure, frank and very fresh living wines (despite a climate which can be hot in this corner of the Mediterranean).
Gabrio Bini's wines (in limited production) have left very good memories in the mouths of a lot of amateurs and experts… We can say that they are rare pearls that the whole world is snapping up. If you come across one, it would be silly not to taste…
…
Note: The estate also produces capers which, along with the sweet wine, is one of the island's specialties.
Scauri TP

+39 335 656 3152