- The wine estate -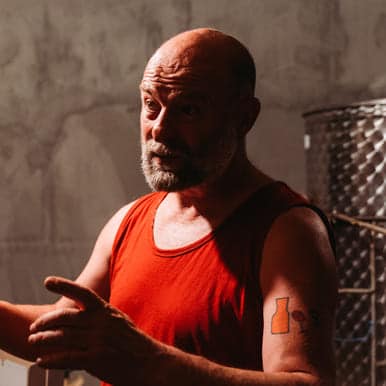 Ramaz Nikoladze
Ramaz Nikoladze
1,5 ha
<30mg/l SO2
Organic
Tsitska, Tsolikouri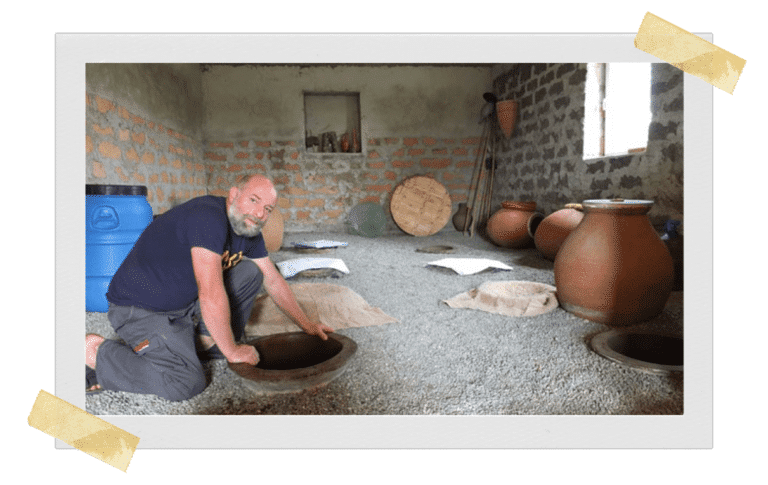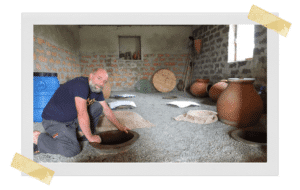 Ramaz Nikoladze: Natural Wines in Qvevri
…
Ramaz Nikoladze, head of Slow Food in Georgia, is based in the wine region of Imereti (western part of the country). He makes natural wine following Georgian traditions. And he does it very well!
…
Ramaz Nikoladze is an important figure in the natural wine movement of his country. He is one of the founders of the national association promoting Georgian natural wines, and also of the famous bar Gvino Undergound in Tbilisi (it's a bit like "The place to be" for all juice lovers without added sulphites in Georgia). For years, Ramaz has been advising young locals interested in winemaking, and he is an important bridge between Georgian and European winemakers. Just that !
Ramaz took over the estate of his ancestors (settled on these lands for over 100 years) in 2007. The vines, some of which are over 100 years old (that makes sense), are located between the mountains and the Black Sea (that's for this reason that we find a lot of freshness, a good acidity, and a salty side in his wines).
Depending on the cuvée, white wines do not always macerate with the skin, pips and stems, otherwise the maceration can last from one week to several months. But all the wines are aged for almost a year in the famous Qvevris.
…
Nakhshirghele (Imereti)

+995 551 944 841