- The wine estate -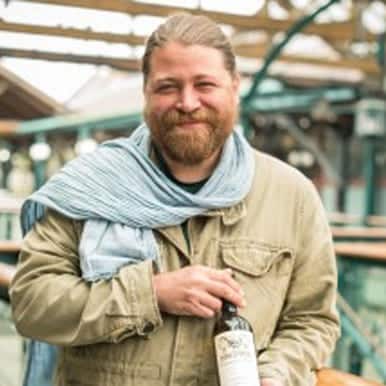 Pheasant's Tears
Gela Patalishvili & John Wurdman
15 ha
<30mg/l SO2
Biodynamic
Kisi, Chinuri, Mtsvane, ...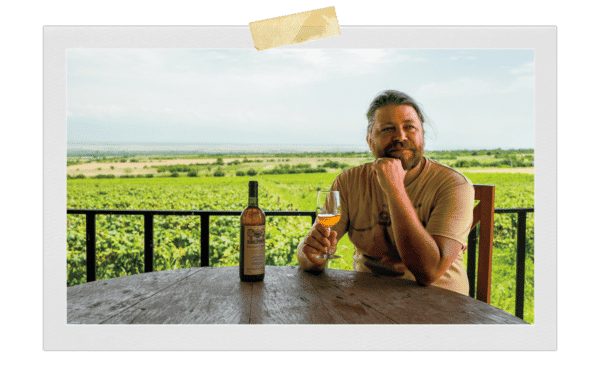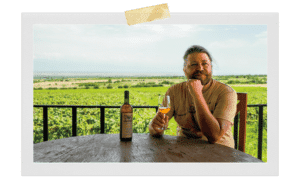 Pheasant's tears: Orange Wines from Georgia
…
Pheasant's tears refers to a local saying that only the finest wines can make the pheasants who sip them cry with joy…
…
Probably the best-known Georgian natural wine estate in the world, Pheasant's tears is the result of a collaboration between two friends: Gela Patalishvili & John Wurdman.
Gela Patalishvili, son of a Georgian peasant, has always worked the land of his ancestors. He is the kind of man who is silent to listen to nature. It is one who pampers the vineyard (with biodynamic preparations).
John Wurdman, originally from the United States, fell in love with Georgia during a trip in 1995. 3 years later, he decided to settle there permanently to live from his painting and study traditional Georgian songs.
In 2007, the two men decided to join forces to make natural wine together according to the country's wine-making tradition. All their wines are vinified and aged in qvevris (Georgian amphora), without chemical products, and macerate with the skin and the stems (even for the whites) for a period of 3 weeks to 6 months (depending on the cuvées). This is the only way, according to them, so that through their wines, wine lovers can taste the history, the terroir, the spirit and the tradition of Georgia.
Perpetuate and Transmit Georgian Culture
Their desire to make known and perpetuate the local culture does not stop there. On the twenty hectares of vines they have in total, our two protagonists participate in preserving the ampelographic heritage of the country that they love so much, by planting as many native grape varieties as possible (Georgia has more than 500 listed).
Georgian culture is not just about wine, John & Gela have also opened a restaurant on their estate to offer typical regional dishes. And they also organize events around traditional dance, polyphonic songs and local artwork.
…
Sighnaghi

reservations@pheasantstears.com
+995 598 722 848