- The wine estate -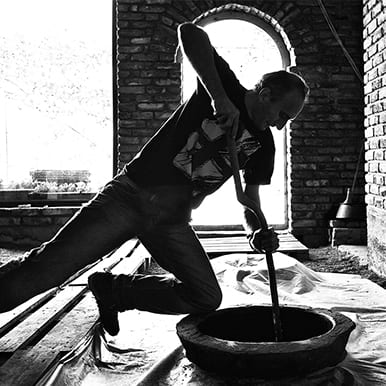 Iago's wine
Iago Bitarishvili
2,5 ha
<30mg/l SO2
Organic
Chinuri, Mtsvane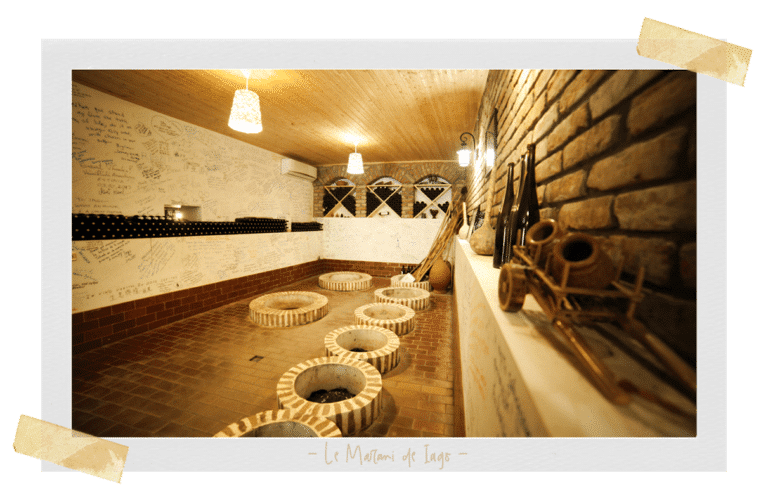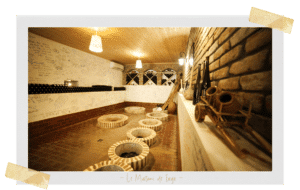 © Iago's wine
Iago's wine: leader in Georgian natural wines
…
Georgia is the cradle of viticulture, the first traces of winemaking date back to 8000 BC in the Kakheti region. In this country where everyone makes their own wine that they drink with friends or family in plastic bottles, Iago Bitarishvili was one of the first independent winemakers to decide to bottle his wine in glass and to sell. The Iago's wine! He is also the first Georgian winemaker, in 2005, to receive organic certification. A man full of common sense ahead of his time!
Iago's estate, located in Khartli, does not exceed 3 hectares. The soils are very little worked. In the vineyards, he sometimes allows himself to use copper and sulfur to fight diseases.
For the vinification of his natural wines, Iago uses the same method present for millennia in Georgia. The juices are put in terracotta amphoras, named Qvevri, buried. He then goes several times a day for a few weeks to push the skins which rise to the surface using a wooden instrument (the logo on his bottle).
After 5 to 6 months of fermentation, the juices are transferred to another Kvevri, smaller and totally impermeable, in order to be matured for months.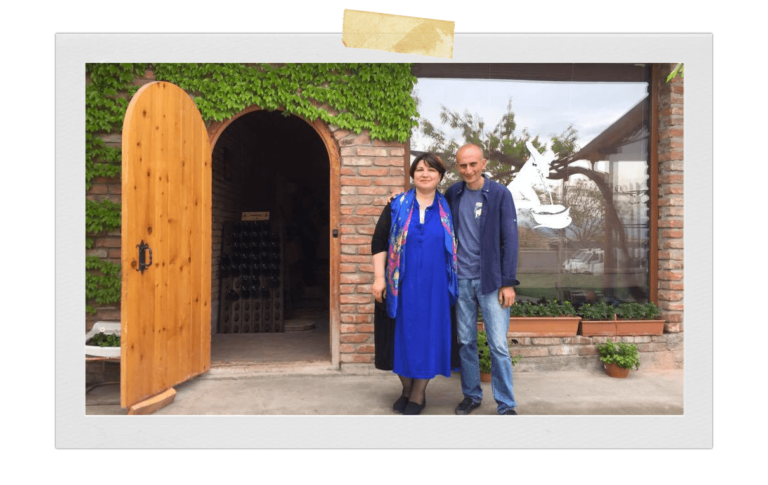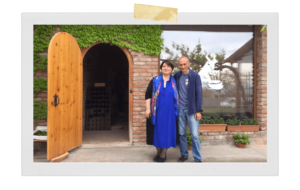 Marina Kurtanidze: the 1st Georgian winemaker who exported natural wine abroad
…
Marina Kurtanidze is the wife of Iago Bitarishvili. She created in 2012, with Tea Melanashvili, the Mandili project. Georgia's first winery founded by women. Together, they vinified natural wine using the traditional kvevri method.
Since then, our winemaker has started making wine at her husband's estate. She shares the same cellar as Iago, but vinifies in separate qvevri and makes her own decisions. These are the wines that can be discovered under the simple name "Marina". And it's fucking good (sorry for the rudeness)!
Khartli

wine@iago.ge
+995 593 352 426