- The wine estate -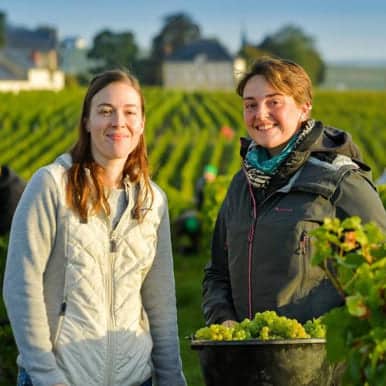 Champagne De Sousa
De Sousa Estate
11 ha
Biodynamic
Chardonnay, Pinot noir, Meunier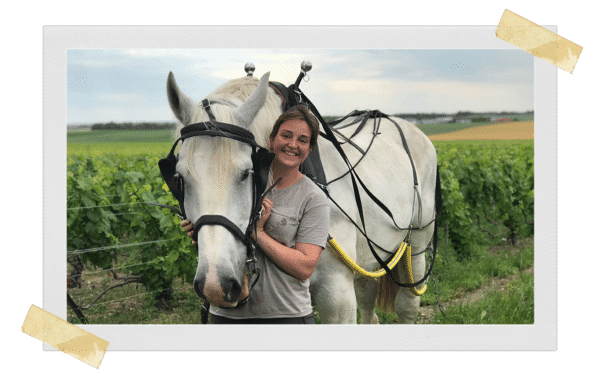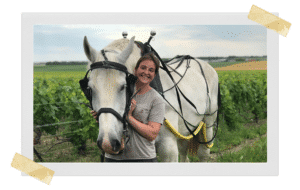 Domaine De Sousa : a biodynamic champagne that stands out
…
History of Champagne De Sousa
It all started a long time ago, with De Sousa's great-grandfather, Manuel. A Portuguese who bravely joined the French during the war. After the end of the war, he will decide to settle with his wife and his son Antoine in Champagne. His son will got married with Zoémie of the Bonville family. A family of winegrowers who possess some land in Champagne.
Erick de Sousa, child of this alliance, takes care of the estate and convert it to organic and biodynamic approach. The work of a lifetime that he then passes on to these three children. In 2020 Charlotte, Julie and Valentin take over the vineyard.
…
The De Sousa team
The three children divide up the tasks and do well in it. Julie takes care of the vines. Passionate about horses since childhood, she took over the plowing work that was done for 10 years by a service provider. Charlotte takes care of the communication and commercial part. While Valentin takes care of the vinification. In fact, each is responsible for a pole but all three constantly help each other according to the needs of the moment.
…
The particularities of the estate and its biodynamic champagne
The only Champagne house with Portuguese origins was already a first. But, even more deserving, Erick de Sousa will be among the first to make biodynamic champagnes from 1999. Today, these children continue to carry out meticulous soil work and care of the vines with a beautiful application of the principles and methods of biodynamics. They have also extended horse work to more of the estate, planted trees and hedges, installed insect hotels and have a bee project.
Another peculiarity of the estate is that there are many very old vines. For example, the cuvée des caudalies is made only with vines over 50 years old (entirely worked by horse).
But the real particularity of the estate is quite simply the temperament of their biodynamic champagne. Racy, fine with a reflection of their terroir. Thanks to the natural methods used, their cuvées are magnificent! Champagne De Sousa stands out in particular for the fact that it is loaded with minerality.
Indeed, the 14ha of vines classified on Avise grand cru, are located in the middle of the Côte des Blancs and benefit from chalky soils. Under the first 20 centimeters of soil, there are 300 to 400 meters of chalk from which the roots will draw this extraordinary minerality.
…
Far from being like some of these champagnes all flat and dead below standard, this is a living bomb that is full of minerality, finesse, elegance and mastery.
51190 Avize

contact@champagnedesousa.com
+33 326 575 329