- The wine estate -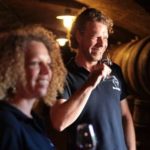 Marcel Lapierre
Camille & Mathieu Lapierre
16 ha
<30mg/l SO2
Organic
Gamay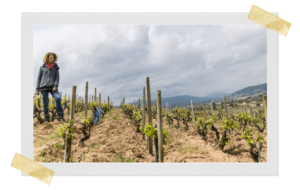 Marcel Lapierre Winery : The Legend of Natural Wines
Any Natural Wine lover (and even conventional) knows Marcel Lapierre. His name is a myth from Beaujolais (France) to Japan. Precursor and true guide, he gave birth to many winegrowers…!
The history of the Marcel Lapierre winery (located in Villé-Morgon) begins at the end of the 1950s, when a certain Camille (grandfather of Marcel) began to label and sell wine under his own name (which was quite rare at the time). In 1960, he bought his first vines.
In 1973, Marcel (the famous one) took over the vineyard from his father. And in 1981, after meeting Jules Chauvet (the father of the natural wine movement), he began to vinify without sulfite (SO2), without exogenous yeasts and to cultivate his vines biodynamically. Something crazy at the time… It was the beginning of a radical change that was to influence the entire wine world…!
For 30 years, Marcel Lapierre will guide and advise generations of winegrowers in search of common sense… So if today, you get off on sipping juice without junk, you can thank this gentleman…!
Camille & Mathieu Lapierre: The Next Generation!
In 2004 Mathieu Lapierre perpetuated the tradition by taking over the family estate (which had become a veritable institution). Marcel dies in 2010… And three years later, Camille joins his brother. The succession is assured !
Note: Lapierre's Morgon is the estate's emblematic red wine of Gamays, a historic cuvée that every natural wine lover should drink to taste a bit of history…!
69910 Villié-Morgon

informations@marcel-lapierre.com
+33 474 042 389