- The wine estate -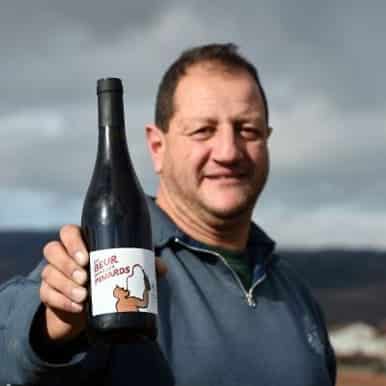 Karim Vionnet
Karim Vionnet Wines
3,7 ha
<30mg/l SO2
Organic
Gamay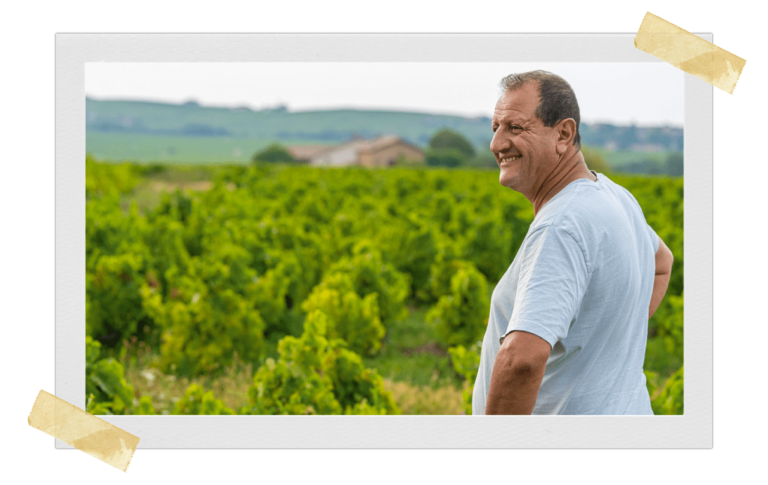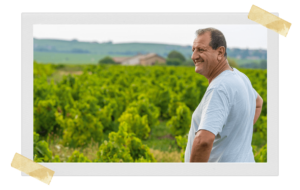 Karim Vionnet: from the factory to the vineyard of Beaujolais
Karim Vionnet was placed in a family in Villié-Morgon when he was 17 months old, and was officially adopted by the family a few years later. Today, he is one of those natural winemakers of the Beaujolais region that the whole world, from the United States to Japan, is looking for. And we understand why…
His father having taught him the value of work, in his young years our protagonist oscillated between the army, the factory, and the vineyard. After an accident at work, he will definitely choose, to the delight of our taste buds, the profession of winemaker. It is alongside Guy Breton that he learned his skills and will become his head of culture for several years (a great reference!).
Vionnet Wine : the Treasures of Villié Morgon!
In 2006, Karim Vionniet set up on his own account and settled on 3.7 hectares in the town which saw him grow to produce wines in the Chiroubles, Beaujolais-Villages and Beaujolais nouveaux appellations, on marl, shales and sands soils. A fertile terroir, bastion of natural wines, whose neighbors are called Mathieu Lapierre, Jean Foillard, Descombes…. Just that !
In his vines of Beaujolais, Karim Vionniet plows the soil, does not use any product that could disturb the natural balance (he went to a good school!). And in the cellar, it's indigenous yeasts, no chaptalization and no junk. He allows himself only 1 mg/l SO2 at bottling, just to protect his wines from contact with the air. And the least we can say is that Vionnet wines are a success!
69910 Villié-Morgon

kvionnet@free.fr
+33 952 947 391