- The wine estate -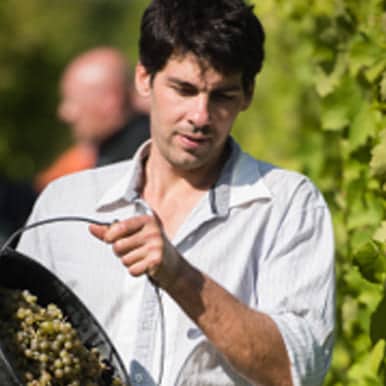 Brand & Fils wines
Charles et Philippe Brand
10 ha
<30mg/l SO2
Biodynamic
Riesling, Pinot Blanc, Gris & Noir, Chardonnay, Muscat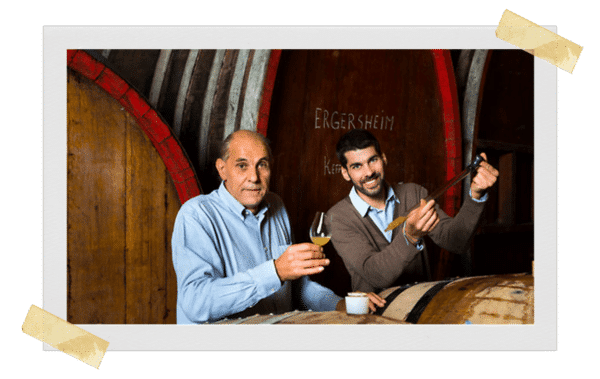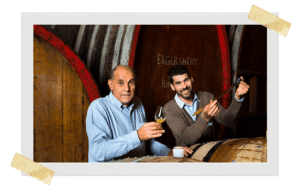 Brand & Son: Alsatian biodynamic wines
…
The history of the Brand & Fils estate begins in 1953 when Lucien acquired 15 hectare a few kilometers from Strasbourg. He grew tobacco and wheat there, raised animals and at that time, less than one hectare was for vines. Over the years, viticulture becomes the main activity, and the wines gradually gain in reputation.
…
The wine estate
In 2001, Charles Brand decided to convert the estate to organic farming. A few years later, in 2006, his son Philippe Brand worked alongside him, perpetuating the family tradition. Together, they decide to move towards biodynamics and to vinify wines with less and less sulphites.
The vineyard, facing south, is made up of clay-limestone soil. The father and the son practice plowing twice a year and the grassing is spontaneous one row out of 2.
Brand & Fils wines
In the cellar, nothing special, most of the work is done upstream in the vines. The harvest is done by hand. No fining, no filtration. All their cuvées respect the criteria of the AVN (association of natural wines). They sulphate, in low doses, only a few wines at bottling when necessary. Everything is clean, straight and controlled!
67120 Ergersheim

domainebrand@gmail.com
+33 670 438 943