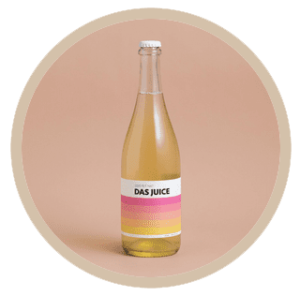 Best Pet Nat
You want to buy a Pet Nat? Find here the selection of our Best Natural Sparkling Wine at all prices!
What is a Pet Nat?

A Pet Nat is a sparkling wine vinified according to the ancestral method. That is to say that the fermentation of the wine is cut off (thanks to the cold) in the middle. The juice is then bottled so that the fermentation is finished. The CO2 that is released during the fermentation (thanks to the yeasts that transform the sugar into alcohol) will be captured inside the bottle, this is called the "prise de mousse".

Pet Nat VS Champagne ?


Champagne is vinified according to the champenoise or traditional method. Contrary to Pet Nat, we let the fermentation finish to obtain a first still wine. It is then bottled with a dosage liqueur (sugar and yeasts) so that a second fermentation can take place to obtain a foam. The bubbles are often more controlled, the wine more refined and elegant, that's why Champagne is often more expensive. The Pet Nat is less ceremonial, it is the perfect everyday bubble for aperitifs with friends!

What does a Pet Nat taste like?

Different from Champagne, the word Pet Nat is not an appellation. It is just a method of wine making (the oldest in the world). A Natural Sparkling Wine can be from any region of the world. Be vinified from any grape variety. This means that there is no characteristic taste, each bottle can be different. That's why we love Pet Nat!