Thierry Navarre
Vin d'Oeillades
Vin de France
Red
2018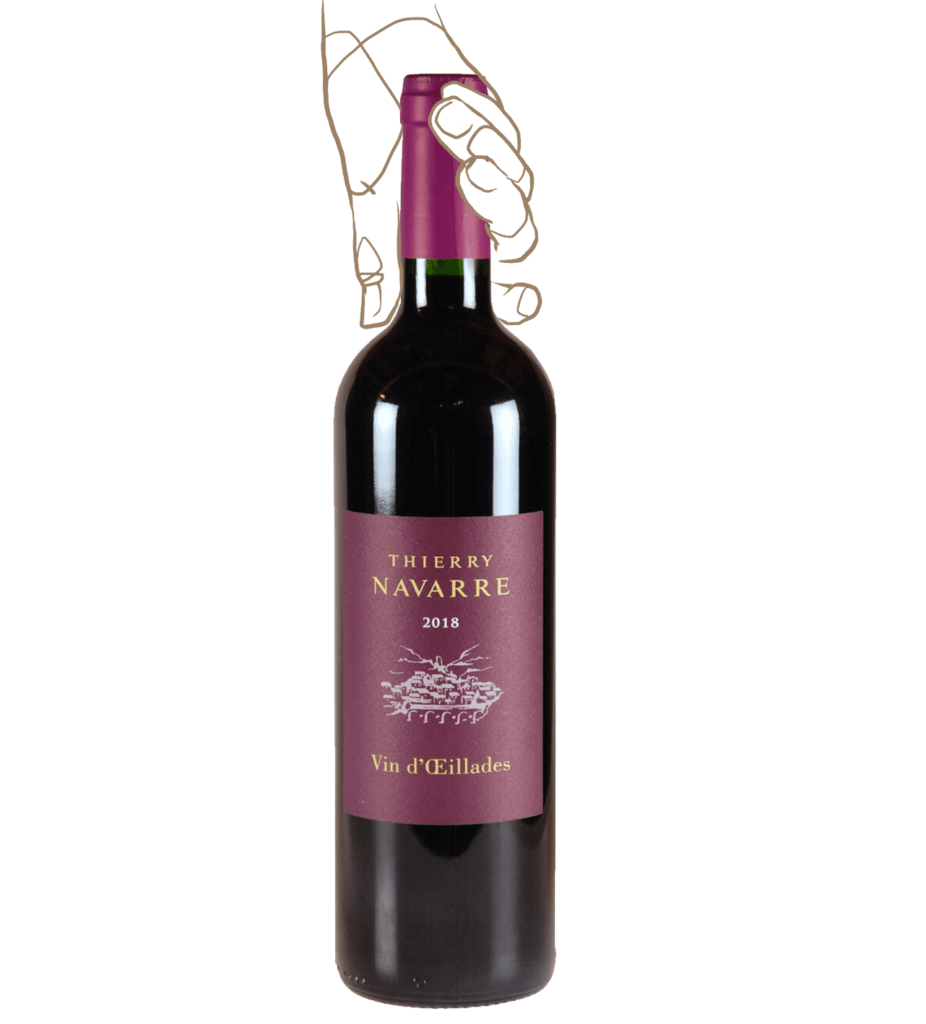 *Indicative price
"A juicy wine with personality!"
Light, fruity, spicy

12°

Oeillade

75cl

St Chinian

-
The Tasting of Vin d'Oeillades
Vin d'Oeillades signed Thierry Navarre is the estate's light wine. Low alcohol, lots of fruit and a hint of spice, this is a juicy wine with personality. A bottle to share with friends but still with depth. We are not bored but we finish (too) easily the glass. Look no further, for the price, you won't find better… Because it's very, very good!
Note: Oeillade is a cousin of Cinsault. A grape variety which is gradually disappearing but which can be found mainly in Languedoc and Provence.
The Wine & Food Pairing
Sunny day,
a game of Molkky,
listening to I Don't Mind by Blanco x Bis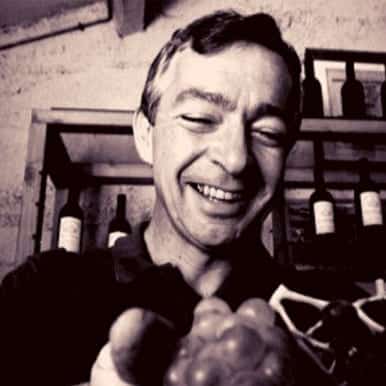 Thierry Navarre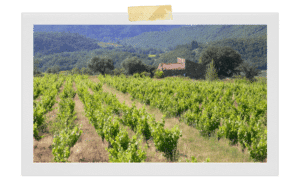 Thierry Navarre Estate : living and deep wines of St Chinian
…
Thierry Navarre is the third generation of his family as a winegrower. Installed in Roquebrun on 12 hectares in terrace on soils of brown shale, surrounded by mounts sheltering the scrubland, it is a little corner of paradise.
…
Work in the vineyard
Thierry does not claim any movement, and does not particularly bother with certifications, but his work in the vineyard is meticulous and full of common sense. No chemicals, respect for the earth, cycles and seasons. Use of compost, preparation of plants, infusions and manure of nettles.
Ribeyrenc & Oeillade : forgotten grape varieties
In addition to classic grape varieties (Grenache, Carignan, Syrah, etc.), Thierry Navarre cultivates Oeillade, a cousin of Cinsault which is endangered. But above all, he is one of the last winegrowers to cultivate one of the oldest grape varieties in Languedoc: Ribeyrenc. A variety that he multiplied and replanted after finding a few vines in his old vineyard, in order to preserve the ampelographic diversity of his region.
These two grape varieties give juicy, low tannic wines with a hint of spice and low alcohol content. They are perfectly adapted to global warming.
Thierry Navarre's wines
Whether he vinifies powerful and complex red wines of St Chinian, light fruity and gourmet wines (Oeillade and Ribeyrenc), or white wines, Thierry always offers us straight, honest, deep and singular wines! Every year we are more and more fans!
Info & all the wines from domain