Gramenon
Poignée de raisins
AOC Côtes du Rhône
Red
2019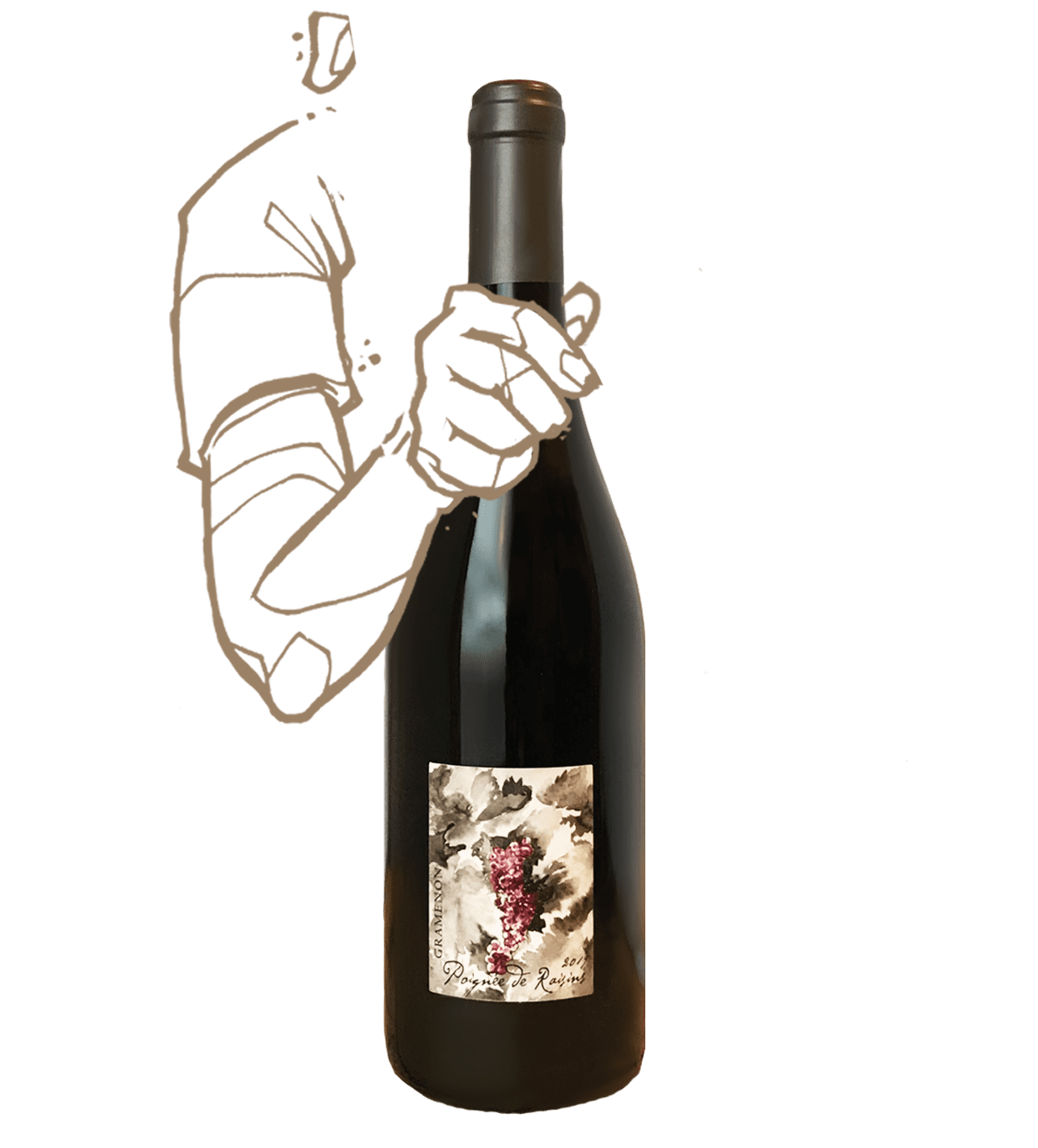 *Prix à titre indicatif
Round, fruity, supple

14°

90% Grenache 10% Cinsault

75cl

Rhône

15 day maceration in cement vats
The tasting
Poignée de Raisin is the "small cuvée" from one of the most prestigious estates of natural wines : Gramenon. A easy to drink wine from the Côtes du Rhône with depth and the right amount of structure. A bomb of crunchy fruit . A velvety pleasure!
Satori's pairing
A southern aperitif,
meat kebab,
listening De la survie des fauves en terre moderne by Lucio Bukowski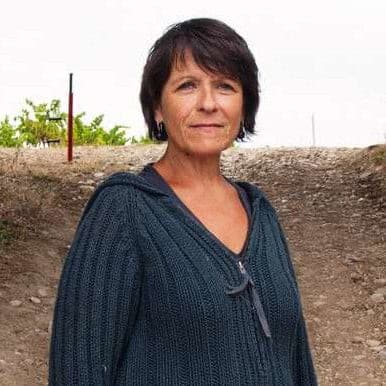 Gramenon wines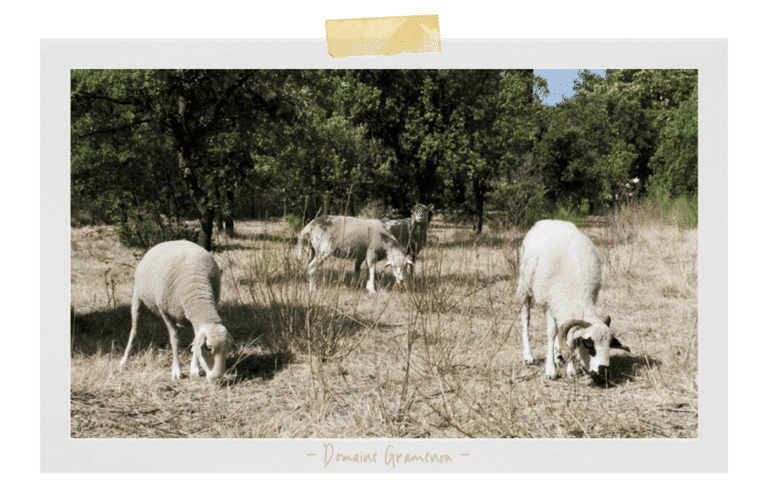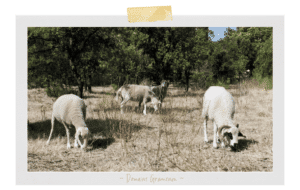 © Gramenon
Emblematic wine estate of Côtes du Rhône, the story of Gramenon begins in 1978 when Michèle Aubéry-Laurent and her husband Philippe Laurent bought 12 hectares of old vines. Over time, with plantations and acquisition of several plots in the Vinsobres terroir, the surface area of ​​the vineyard grows. After Philippe's accidental death at the end of 1999, Michèle chooses to continue the adventure on her own. Maxime-François, one of her three children, joined her in 2006. In 2007, the purchase of a plot in Valréas brought the total area to 26 hectares.
The vineyard has been cultivated since its creation in a natural and organic way. Nevertheless, they felt they had to adopt Biodynamics techniques (certified by Demeter in 2010).
The originality of the terroir in Gramenon comes from the limestone barrier (tidal system) formerly covered by the sea (86 million years ago).
In the cellar, the first idea is to fully respect clusters. No crushing tools are used (pomace pump, spiral screw). Grapes are put into concrete vats via a vibrating table and a conveying belt. They add very little sufites only after the malolactic fermentation if need be. Spring cuvées are aged in vats whereas old vines cuvées are matured in old barrets.
As purity remains the ever inaccessible and unrealistic target, they are just aiming at expressing the very best, without betraying the terroir and the grapes, while best adapting to the differences of the vintage.
Info & all the wines from domain