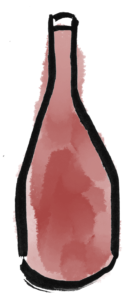 Best Organic Wines
Find here the mixture of our best organic wines!
What is an organic wine ?

An organic wine is simply a wine made from grapes grown and vinified according to the principles of organic agriculture. The use of fertilizers or synthetic chemicals is prohibited. However, a certain number of oenological inputs (of natural origin) are authorized.

Our Best Organic Wines

You will find here the selection of our best organic wines made by a sommelier and wine merchant. The ones that made us vibrate, because they had that extra something, a particular energy, the right balance, the right aromas, that we tried to describe as well as possible so that you can find the bottle that will give you the most pleasure in the mouth.

Buy an organic wine

We are not an online wine shop, so we do not sell wine directly. But for each wine described, you will find a choice of partner wine shops (selected for their ethics & their good work of selection) where you can buy the organic wine in question. Some winemakers go further and offer organic wine without sulfites.