Hameau Toucheboeuf
La Curatte
Vin de France
Red
2019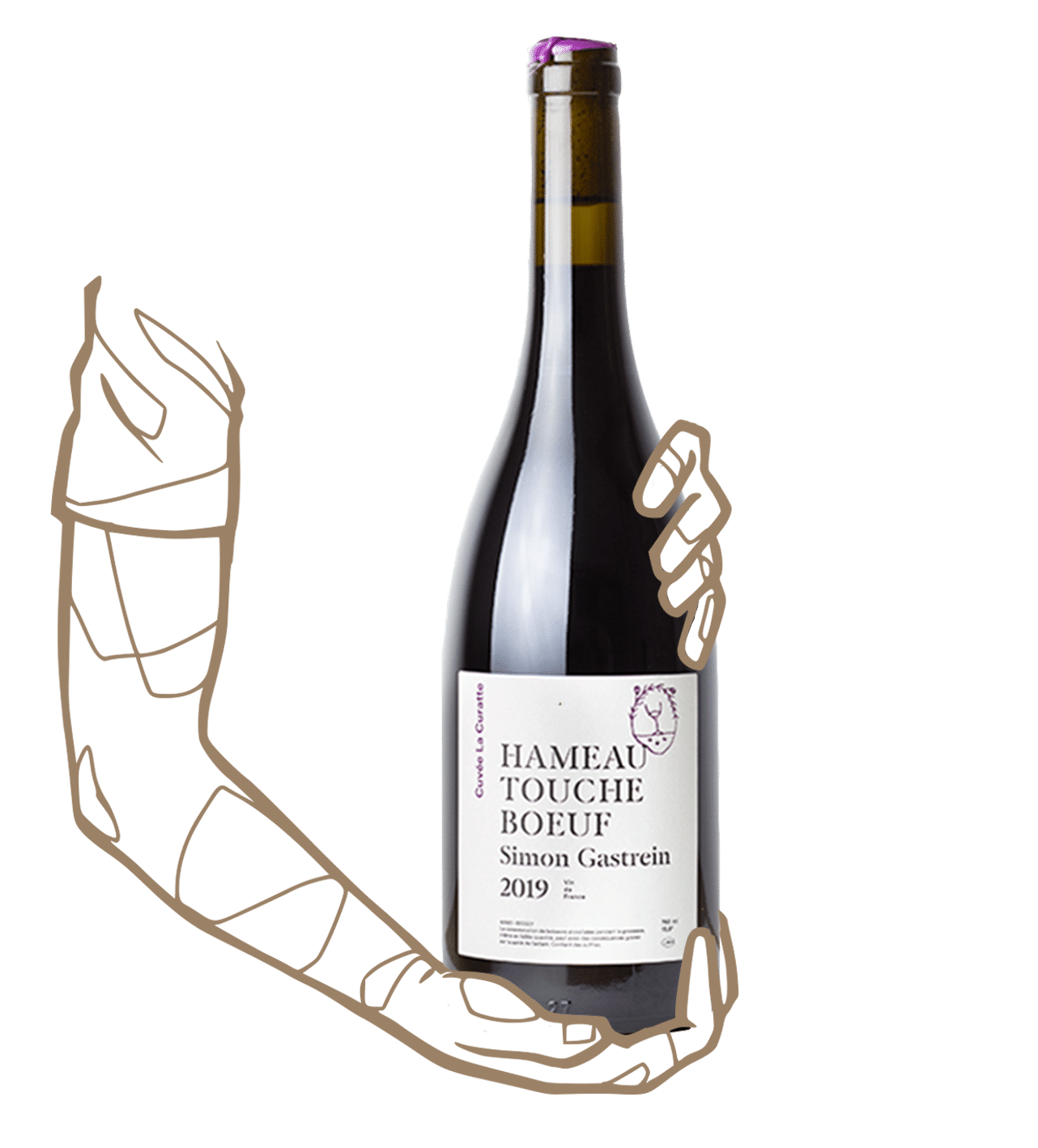 *Prix à titre indicatif
"An elegant wine with character"
Elegant, fruity, spices

13.5°

Gamay

75cl

North Rhône valley

15 days of maceration
The tasting
Like the other cuvées of Simon Gastrein (Hameau Toucheboeuf), La Curatte is an elegant natural wine, with character but which never does too much. A bottle that you can bring back to a serious dinner or with friends, drink as an aperitif or while eating, and enjoy in winter as in summer.
Greedy, spices and fine tannins, harmony is found. It's a wine with several possible readings. Depending on your mood, you can drink it like easily or pay attention to analyze it.
Note: From a single plot, manual harvest, vinified in whole bunches, 6 months of aging in vats.
Satori's pairing
One or more partners,
cold cuts and pâté,
listening to Royal Bacon by Vald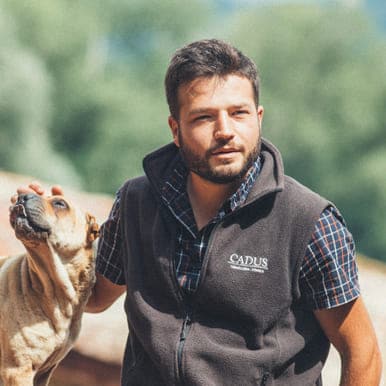 Hameau Toucheboeuf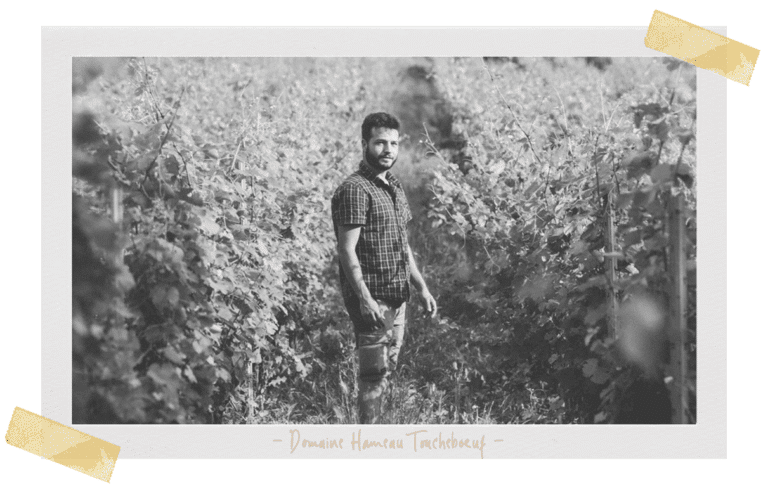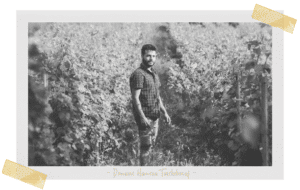 © Simon Gastrein
Who is Simon Gastrein?
Trained as a chef, Simon Gastrein has a calm temperament, deep eyes and likes to trust his intuition. Our young winemaker spent his youth in the vineyards and forged his palate with his wine-loving grandfather. After a stint in South America, he returned to France to train in André Perret's vineyard, then settled in 2017 in Bessey, in this small corner of the Loire, clay and mineral.
The Hameau Toucheboeuf Estate
The history of Hameau Toucheboeuf is first of all two abandoned hectares of vineyards that he bought and had to rework, where the Rhone Valley meets the landscapes of the Pilat Natural Park. A colossal task that forges a character.
When he started out, Simon Gastrein used chemical weed killers. But after accidentally pouring some into a pond, when he saw all the goldfish dead at the first drop, he thought there might be a problem… Since then, he has obviously banned all synthetic chemicals.
Today the Domain of Hameau Toucheboeuf covers 5 hectares. In the vineyards, Simon plants hazelnut trees, ash trees, lime trees, rosemary trees, almond trees, and lets sheep, a bull, a cow pass through, in order to revive the ancestral polycultures.
Simon Gastrein's wines
Simon makes, in his own image, elegant and joyfull natural wines. Intuition, simplicity, letting the terroir and the fantasy of the seasons express themselves is the precept of the Domaine Hameau Touche boeuf philosophy. From his first vintages, Simon Gastrein's wines stand out for the freshness of his Viognier, the elegance of his Syrah and the delicacy of his Gamays. A young winemaker to follow and to taste, and we don't understand why the wine world doesn't talk about him more…
Info & all the wines from domain