Andrea Calek
Blonde
Vin de France
White
2019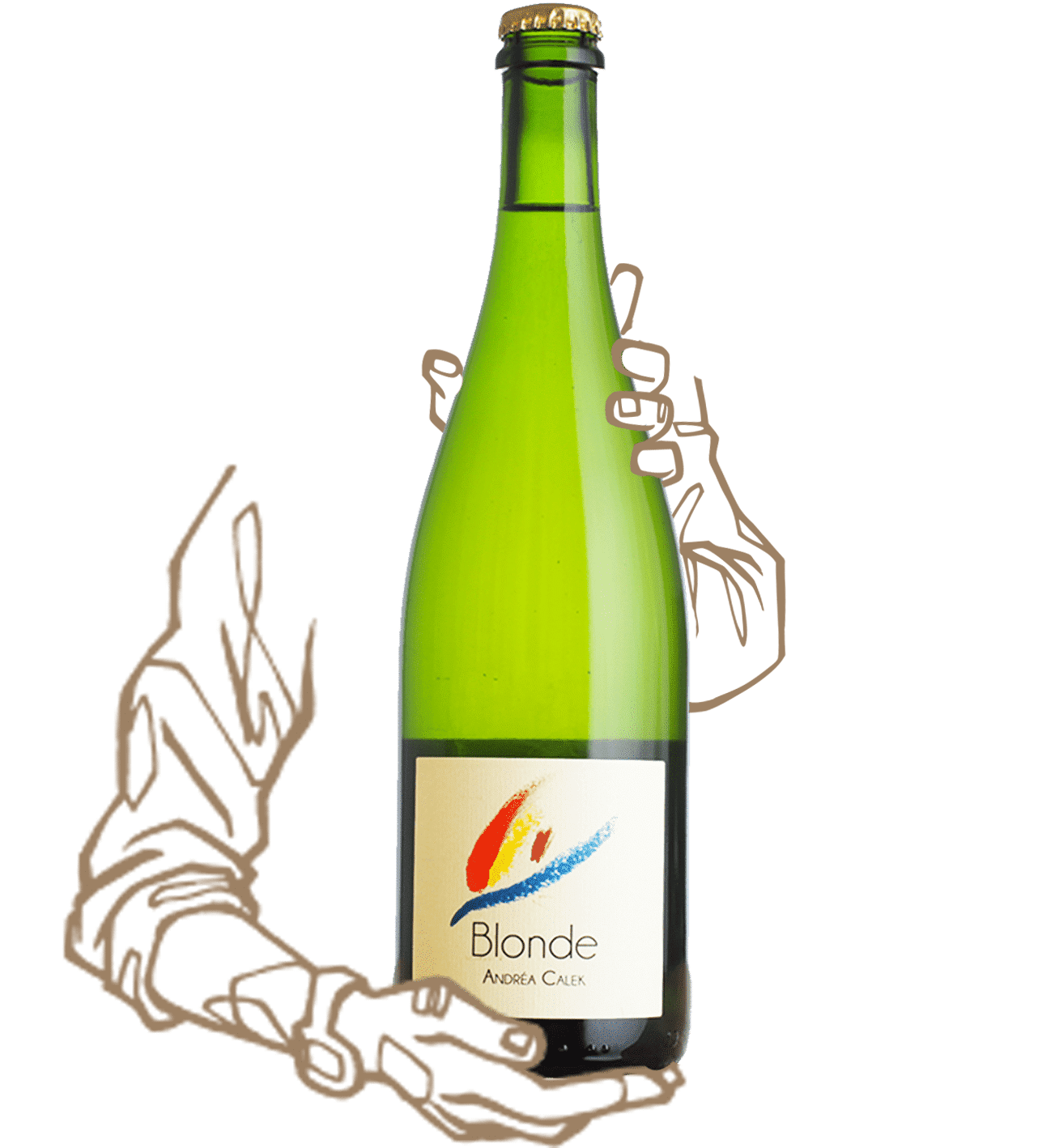 *Prix à titre indicatif
"The freshness of Chardonnay, the fruit of Viognier, the vibration of a wine without added suffering"
Fresh, fruity, rock'n'roll

13,5°

Chardonnay, Viognier

75 cl

Ardèche

Aged and vinified in vats
The tasting
In this cuvée Blonde by Andrea Calek there is the freshness of Chardonnay, the fruit of Viognier, the vibration of a wine without added suffering, and the rock'n'roll touch of a natural wine from Ardèche. All is perfectly balanced.
Satori's pairing
Not too sweet dessert,
eyes glowing more and more,
listening to Elocution by Sleaford Mods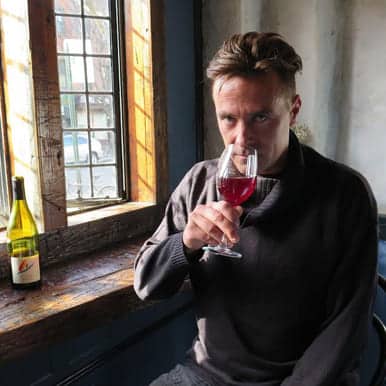 Andrea Calek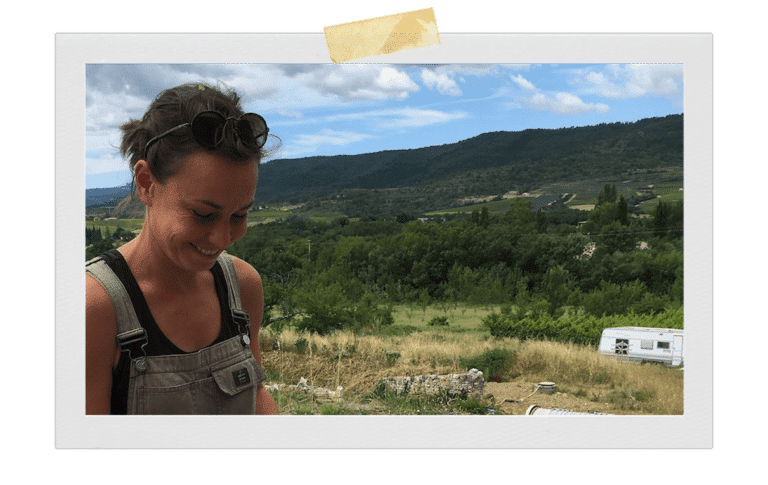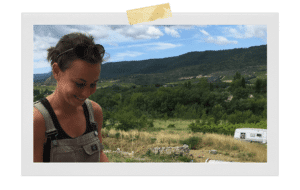 Andrea Calek : Natural Wine from Ardèche
Of Czech origin, a look and face of an actor or a poet from the East, Andréa Calek is a well-known name in the world of natural wine but who nevertheless likes discretion and speaks very little of himself. Considered a bit like a rebel (one always needs one in the stories we tell), he intrigues as much as he makes us vibrate through his juices.
After leaving her native country, Andréa arrives in France. From what we know, it is the meeting of several winegrowers who make him to settle in Ardèche to work in the middle of natural wine. Especially with Gérald Oustric of the Domaine du Mazel in 2007 (he's kind of the guy who helped a lot of this new generation of natural winegrowers who made the Ardèche the place to be). In 2010, our romantic character acquired a few hectares of vines from Gérald and vinified a year later his first cuvées under his name. In 2016, Stéfana Nicolescu, an American of Franco-Romanian origin, joined the Andrea Calek Winery.
Andrea Calek Wine Estate
In the vineyards (5,5 hectares of Syrah, Merlot, Grenache, Viognier), Andrea Calek and Stéfana leave grass in every other row. The non-grassed row is just scribbled lightly to calm the grass down a bit and aerate the loamy soil before the rain. No green manure, the plants growing in the vineyard are here for a reason… For treatment, just a little sulfur and copper for mildew.
Andrea Calek Wines
At the winery, Andrea Calek's wines are mostly vinified in whole bunches, without sulfur (because sulfites in wine are not good!), in order to offer light and fresh wines. And it is rather a great success, there is often a good acidity, a pure fruit and the energy of wines without added sulphites. If the red wines of the domain make everyone agree, the white wines can sometimes be borderline… Some see a lack of mastery while others see him like a genius… And you?
Info & all the wines from domain