Radikon Estate
Oslavje
Italia
Orange
2014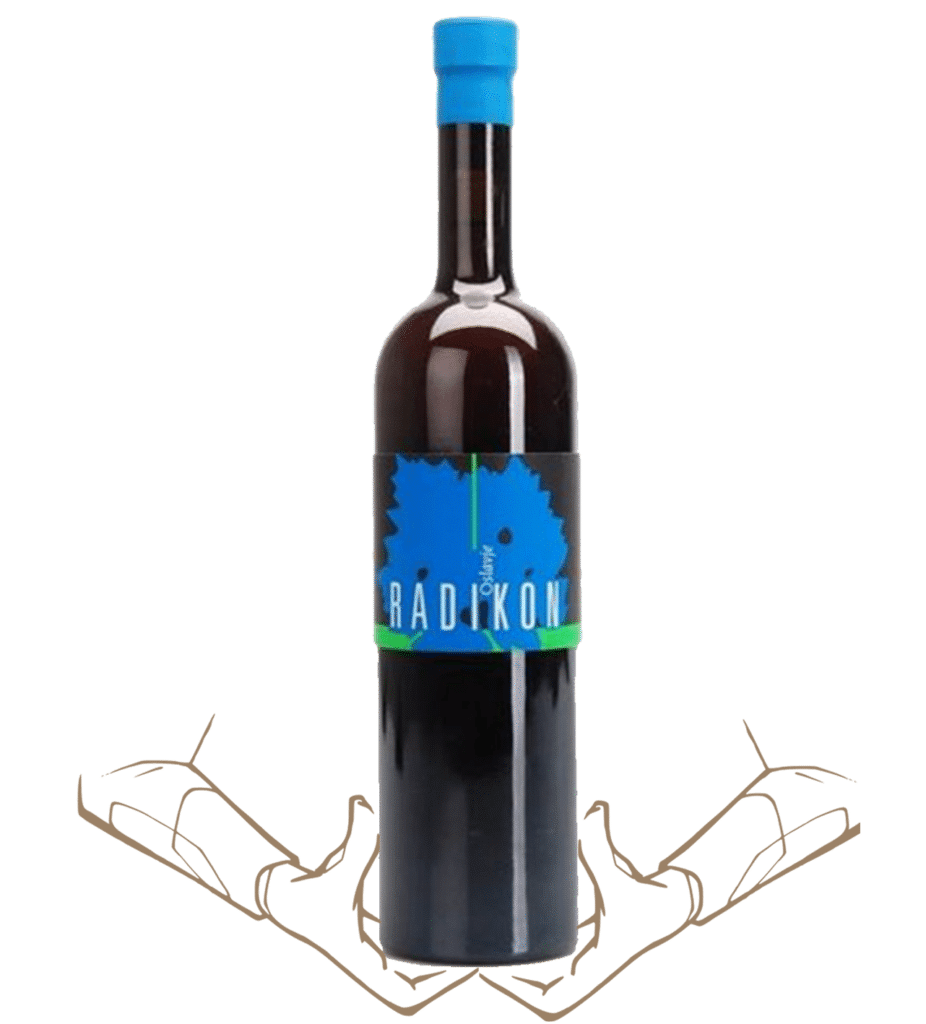 *Indicative price
"Deep, aromatic, a nice acidity to prevent any heaviness, there is something to philosophize about..."
Complex, rich, balanced

14°

Chardonnay, Pinot Gris, Sauvignon

50cl

Italia

36 months of aged
The Tasting of Oslavje
Oslavje by Radikon Estate is a classic of Italian orange wine. Complex and rich, with its aromas of yuzu, grapefruit, stone fruit, prune, honey and its floral touch, it is a great bouquet on the palate. Deep, aromatic, a nice acidity to prevent any heaviness, there is something to philosophize about… Definitely a great skin contact wine that perfectly match a meal!
The Wine & Food Pairing
An Asian dish,
listening to Summer Wine by Nancy Sinatra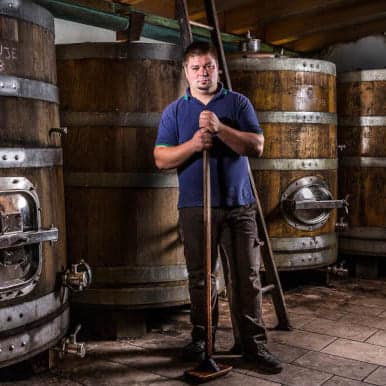 Radikon wines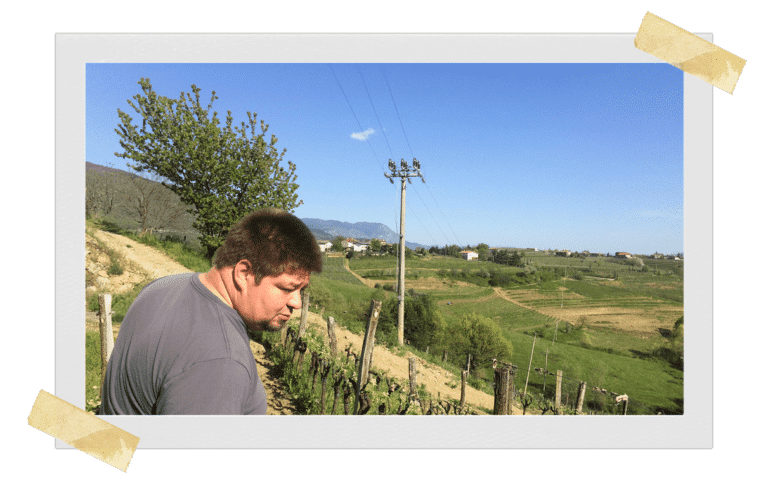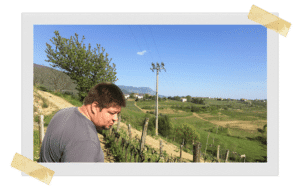 Stanko Radikon: A big name in orange wines
…
The Radikon estate, located in Italy on the border with Slovenia in the village of Oslavaia, is a big name in orange wine for natural wine lovers. An institution that has driven the new wave of skin contact wines in Europe. We can only be grateful for having made us discover a whole new technical, gustatory and emotional universe..
…
History of the estate :
The Radikon family has lived in Oslavia since 1807. The mythical Stanko was clearly one of the figures of modern natural wine in Europe. He did not hesitate to point out the marketing motivations of certain producers to become more natural.
After his death in 2016, his son Sasa took over the vines, becoming the 5th generation of winegrowers to work without any chemicals or oenological inputs.
The estate was born in 1980 and Sasa accompanied his father in the vineyards and in the cellar from his early childhood. He says he learned everything from him, including his love and respect for nature.
In the vines :
The vines are located on very steep hills. This offers a great variety of conditions depending on the heights and the orientation. The soil is very stiff and poor, making vines growing very slowly. In the vines the grass is left, use of manure, grape marc as fertilizer, a minimum of copper, sulfur and propolis to treat diseases.
In the cellar :
All the white wines are vinified with skin contact for long. The smooth progress and quality of the maceration comes before the color, which is not really controlled. Especially during the first fortnight, the raisins are regularly pushed to the bottom with a stick, in order to extract the maximum. Otherwise, it would float on the surface. Wooden barrels are then used (which is a tradition in the region), and a long period of aging follows. And know that here we never talk about sulphites…
…
If you have never drunk Radikon's wine, you have to taste it at least once in your life. Just to sleep a little less stupid and more cultured… Because the estate's cuvées are a piece of history that have contributed to writing the gospel of the booming orange and natural wine movement.
Info & all the wines from domain