Vincent Fleith
Gewurztraminer Steinweg
AOC Alsace
White
2014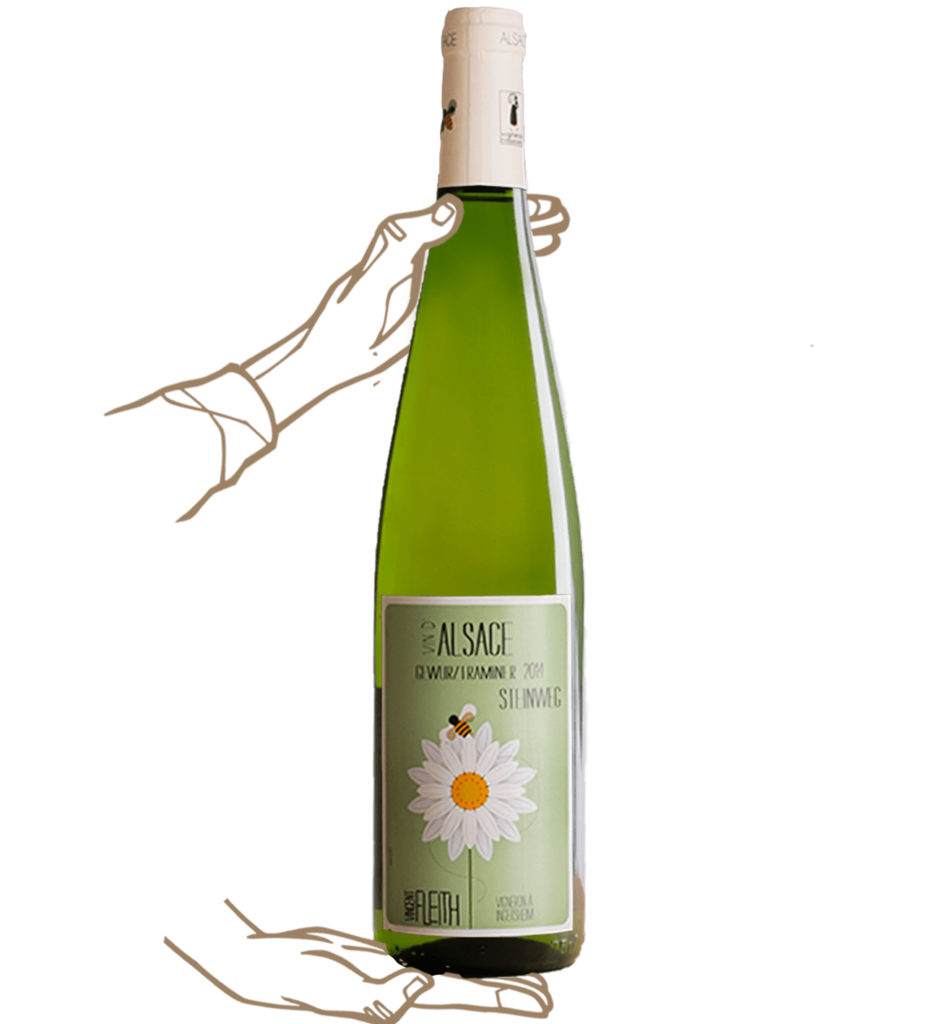 *Indicative price
"A perfect bottle for people who like fruity and slightly sweet wines"
Fruity, a touch of sweetness, reasonable

13,5°

Gewurztraminer

75 cl

Alsace

-
The Tasting of Gewurztraminer Steinweg
Vincent Fleith's Gewurztraminer Steinweg is made for people who like fruity and slightly sweet wines. It is a little sweetness with aromas of dried apricot, fig, quince, candied fruit, cinnamon, with a floral touch … It is a biodynamic wine calling for a dessert whose calories are reasonably counted, because a beautiful freshness and length in the mouth promises us that we will always fit into our jeans tomorrow.
The Wine & Food Pairing
The hosts opening the packaging of the dessert you brought,
listening to Do what by The Sha La Das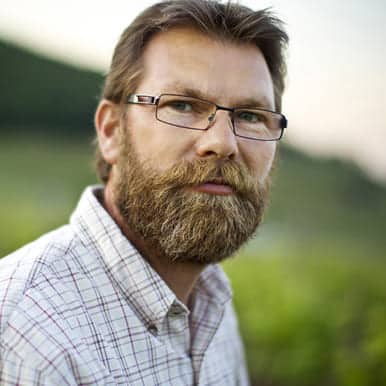 Vincent Fleith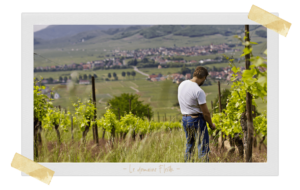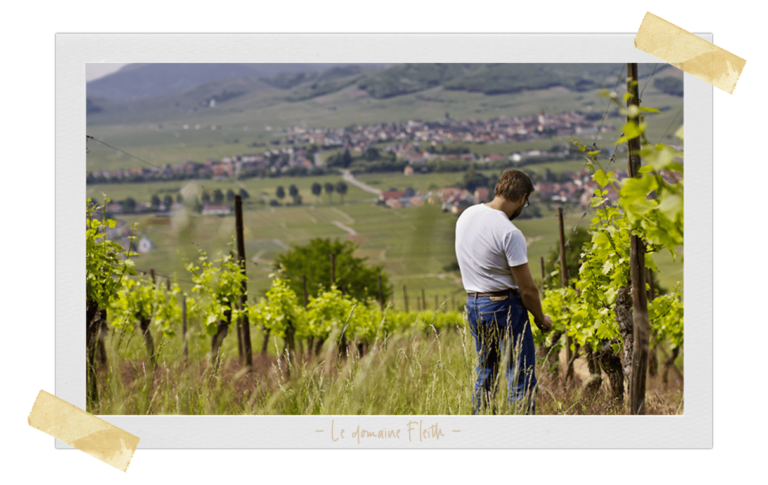 © Domaine Fleith
Vincent Fleith estate: the Biodynamic Wine of Alsace
…
In 1994, the Vincent Fleith wine estate removed all synthetic products. Lupines, dandelions, daisies, poppies, wild garlic bloom again in the vines. Bees and many other insects repopulate the area.
In 1996, Vincent officially took over the 9 hectares. He is the 11th generation of winegrowers. Attached to his land, he only left Alsace to practice in Beaujolais, California and Australia.
In 1999, 2000, 2001, Biodynamics gradually took hold. The wines change radically, even if they keep minerality and the specificities of the Alsatian terroir.

The vinification consists of making as little as possible : indigenous yeasts, very little sulfur, no chaptalization, zero aromatic yeasts.
Info & all the wines from domain
- More Wines of the Winemaker -