Vincent Fleith
Crémant d'Alsace
AOC Alsace
Crémant Brut Nature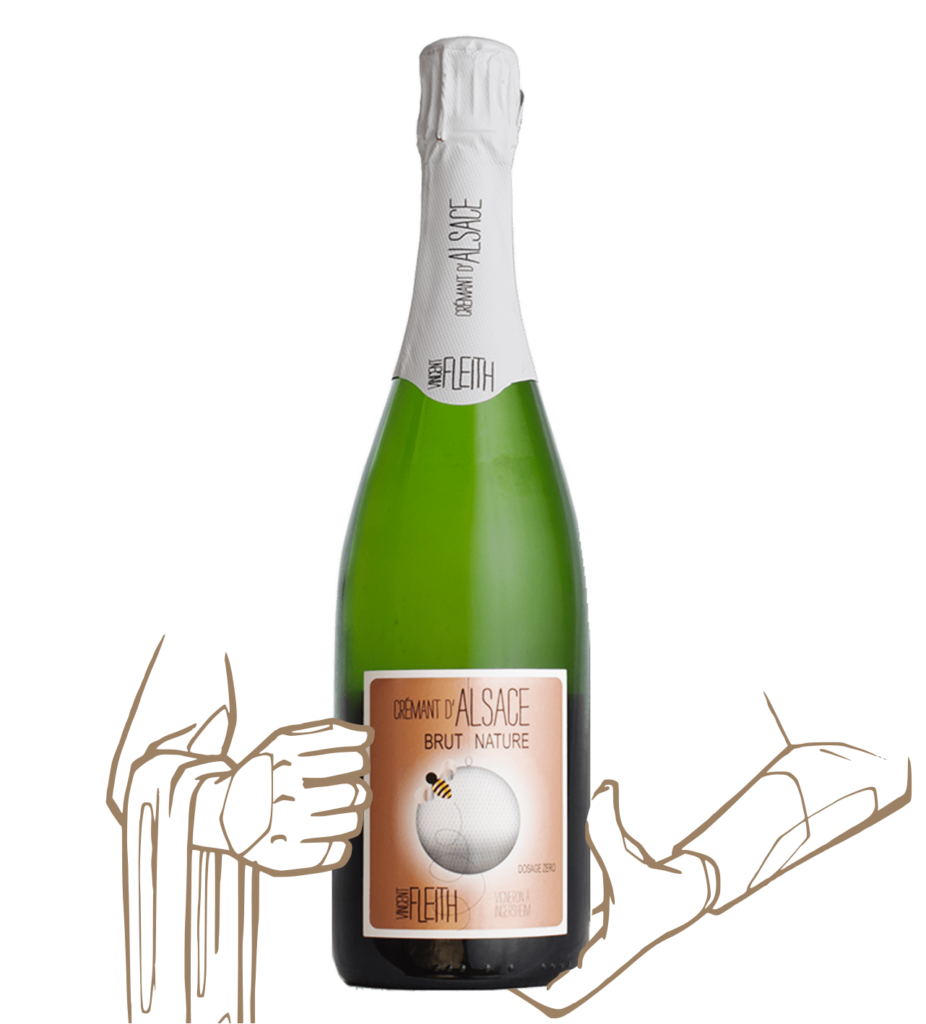 *Indicative price
A great complexity with the elegance of a champagne
Elegant, complex, fresh

12,5°

Pinot Blanc, Auxerrois, Riesling, Pinot Noir

75 cl

Alsace

Secondary fermentation
The Tasting of Crémant d'Alsace
At the opening of this Crémant Brut Nature by Vincent Fleith, there are aromas of pear and apple mix with the smoky taste of minerality and a freshness supported by its fine bubbles. A floral touch of rose remains in the mouth. A beautiful complexity with the elegance of a champagne but at a more affordable price!
The Wine & Food Pairing
An elegant evening,
listening to Morning Matters by Yazmin Lacey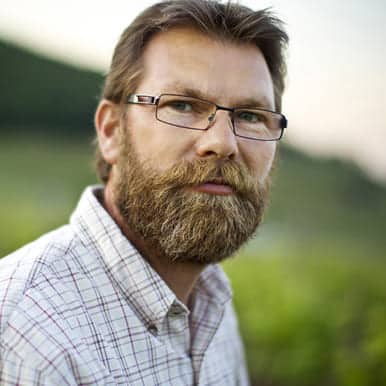 Vincent Fleith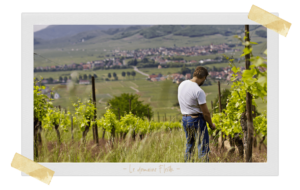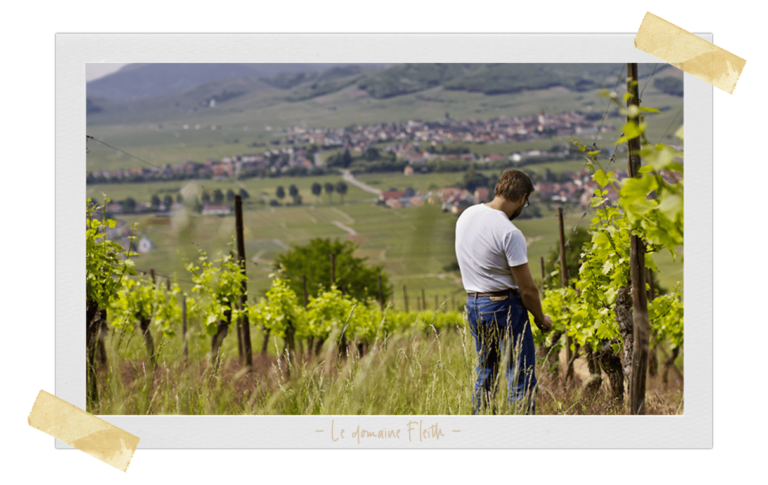 © Domaine Fleith
Vincent Fleith estate: the Biodynamic Wine of Alsace
…
In 1994, the Vincent Fleith wine estate removed all synthetic products. Lupines, dandelions, daisies, poppies, wild garlic bloom again in the vines. Bees and many other insects repopulate the area.
In 1996, Vincent officially took over the 9 hectares. He is the 11th generation of winegrowers. Attached to his land, he only left Alsace to practice in Beaujolais, California and Australia.
In 1999, 2000, 2001, Biodynamics gradually took hold. The wines change radically, even if they keep minerality and the specificities of the Alsatian terroir.

The vinification consists of making as little as possible : indigenous yeasts, very little sulfur, no chaptalization, zero aromatic yeasts.
Info & all the wines from domain
- More Wines of the Winemaker -