Ganevat
Les Chalasses Vieilles Vignes
AOC Côtes du Jura
Red
2018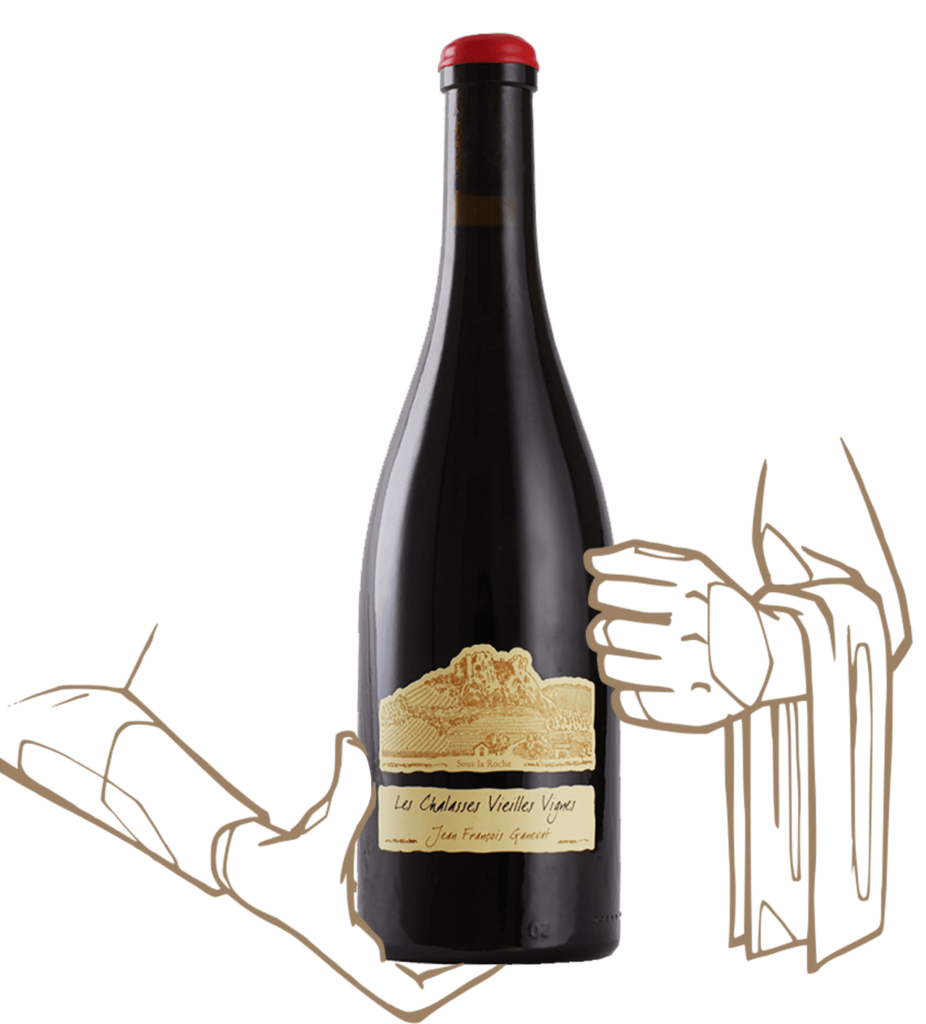 *Indicative price
"A powerful, intellectual wine, full of finesse and elegance"
Dense, melted, complex

13,5°

Poulsard

75cl

Jura

Vinified for 2 years in demi-muids
The Tasting of Les Chalasses Vieilles Vignes
Les Chalasses Vieilles vignes by Jean François Ganevat is a bit like a Bordeaux of Jura. More dense than most Poulsards, there are melted tannins, aromas of chocolate, cocoa, curry, vanilla, tangy red berries, wild, and blood orange. A powerful, intellectual natural wine, with a strong character but full of finesse and elegance, it is the DNA of great wines!
A wine for gastronomy, complex, which can age for quite a few years in your cellar.
Note: To decant 1 hour or 2 hours.
The Wine & Food Pairing
A pizza made by a great chef,
listening to Cuz I Love you by Lizzo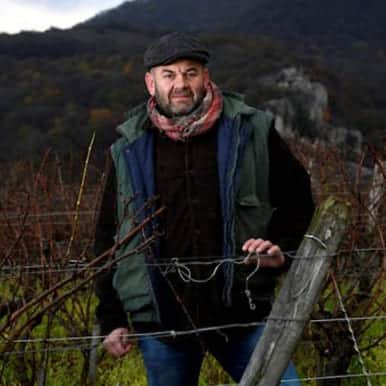 Ganevat Wines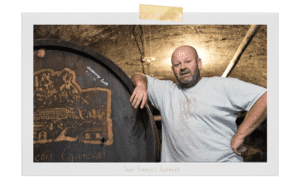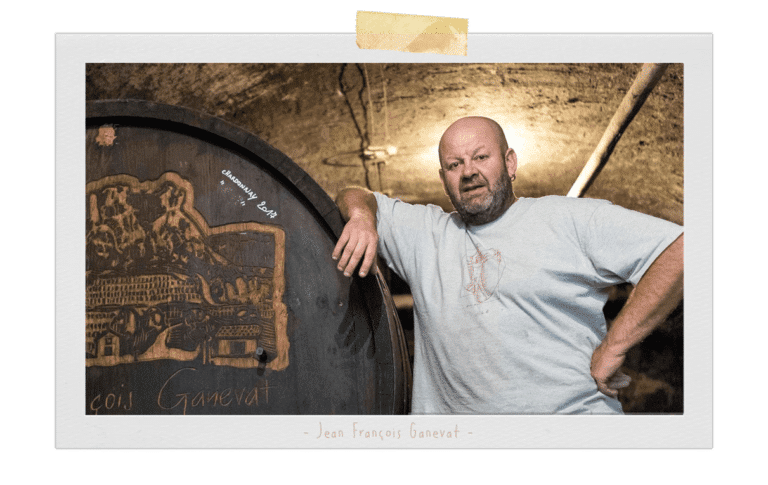 Who is JF Ganevat ?
With the physique of a French rock singer from the 90's, a straightforward manner and a natural gentleness, Jean-François Ganevat is one of the patrons of natural wines in the Jura (France). Son of a winemaker, he first went to Burgundy to learn the rigor and secrets of barrel aging (which he mastered perfectly!) at the Jean-Marc Morey estate (Chassagne-Montrachet). In 1998, he returned to his native land and took over, with his sister Anne, the family estate located in Rotalier (Arbois). The legend begins…
Domaine Jean-François Ganevat : The Boss of Rotalier
Jean-François quickly converted the vineyard to organic and then biodynamic methods, which he believes allow him to erase the vintage effect by emphasizing the terroir. A perpetual quest since he vinifies practically only parcel-based vintages (sometimes 50 per year!) from limestone, schist or marl soils. Meticulous, rigorous and passionate, he has earned the nickname of "the alchemist of grape varieties".
In 2021, Domaine Ganevat caused a stir in the wine world when it was put up for sale. Aware that his daughter would not take over, together with his sister Anne, they decided to sell the estate to a friend and businessman of Russian origin, Alexander Pumpiansky. The problem was that with the war in Ukraine, Alexander was blacklisted by the European Union. The future of the domain was thus in suspense… But finally, our winemaker joined forces with Benoit Pontenier, director of the Prieuré Saint-Jean de Bébian, in the Languedoc, to buy back his vineyards.
The Wines of Ganevat
Since 2006, Jean-François Ganevat has totally banned sulfites and confides that he takes much less pleasure in drinking his wines before this vintage. He finds them less bright and elegant.
The wines of the domain are generally aged for a long time in barrels, demi-muids, foudres and jars, which gives them a lot of substance and complexity in the mouth. In a blind tasting, it is very difficult to guess the Jura… One could quickly get lost in Burgundy, even if it keeps a nice acidity of the Côtes du Jura. With this mix of freshness, minerality, volume, complexity and this beautiful length in mouth, it is easy to guess why the whole world snatches them!
Info & all the wines from domain
- More Wines of the Winemaker -