Pierre Cotton
Beaujolais
Beaujolais
Red
2021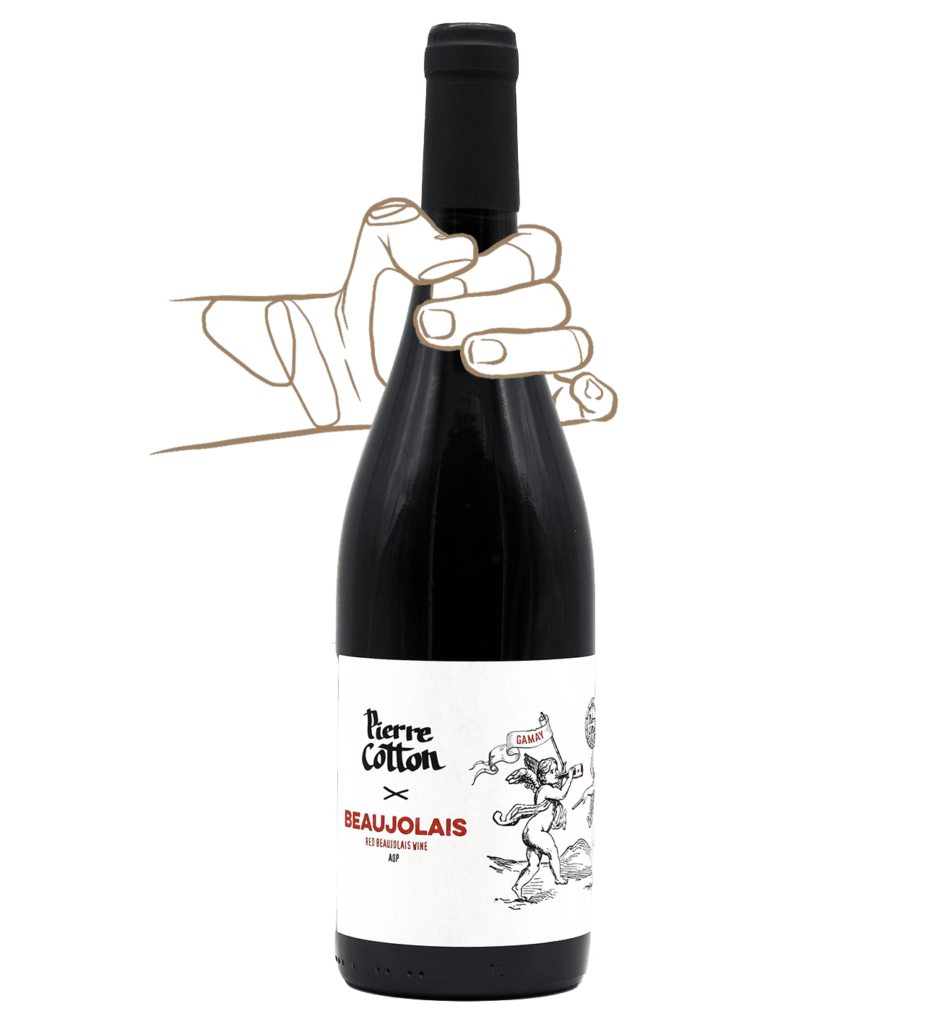 *Indicative price
"To be shared with laugher and a good platter of cold cuts"
Fruity, juicy, fresh

13°

Gamay

75cl

Beaujolais

Carbonic maceration & 7 months in foudres
The Tasting of Beaujolais
Pierre Cotton's Beaujolais is a wine of immediate pleasure. Fresh, fruity, juicy with notes of wild strawberries, cherries and raspberries. A bottle to share with laughter and a good platter of cold cuts. It is the Beaujolais wine as we imagine it, but with this soul in addition, normal since it is signed by our favorite local winemaker… !
The Wine & Food Pairing
Laughter,
a good platter of cold cuts,
listening to Things by Louis Cole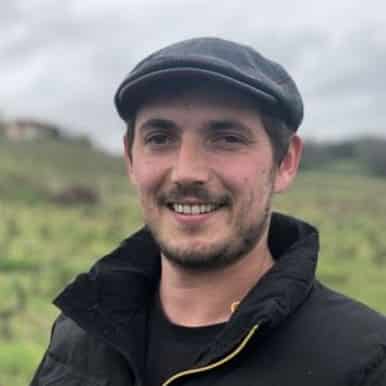 Pierre Cotton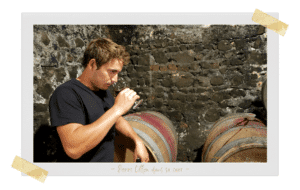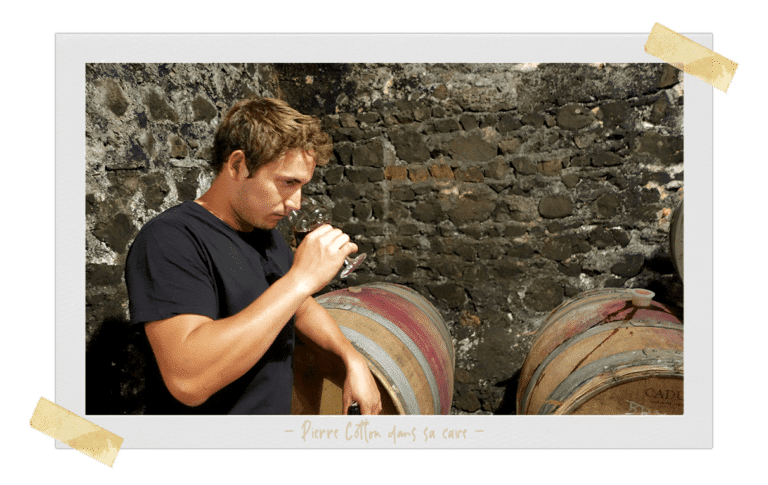 Pierre Cotton: Beaujolais Natural Winemakers
Son of a winemaker, Pierre Cotton first wanted to be a motorcycle mechanic. Around the age of 20 he decided to become an oenologist. Eager to discover something else than the wines of Beaujolais he already knew, he went to study in Loire, near Rablay-sur-Layon, with the local natural winemakers. He then returned to work with his father. Quickly, he decided to make his own wines. In 2014, he vinified a Côte-de-Brouilly under his own name. The adventure begin… And in 2018, Marine Bonnet joined him, bringing her personal touch in the vines and the cellar.
The History of Domaine Cotton in Brouilly
It is once again a pleasure to see an old family estate extricate itself from chemical agriculture to return to an approach of yesteryear with some freshblood. The experience of generations adds up and makes the wines of today. Pierre Cotton was passed on the estate by his parents Evelyne and Guy Cotton. Before them, Jean and Marinette Sanvers had followed Philibert Sanvers, himself having inherited from Joseph Sanvers in 1856.
13 hectares mainly of Brouilly and Côte-de-Brouilly appellations, but also Régnié, Beaujolais and Fleurie. The grassy vines grow Gamay and a small part of Chardonnay. For some time now, Pierre and Marine have been trying to go further than organic farming by setting up a whole reflection around agroforestry. This means planting hedges, trees in the middle of the vineyards, etc.
Pierre Cotton & Marine Bonnet Wines
Each Pierre Cotton wines comes from a plot selection. This gives to the terroirs an opportunity to express their particularity through the same grape variety and vinification. The wines are without added sulfite (with exceptions, see the cuvées on a case-by-case basis), with native yeast and carbonic maceration. They are aged in tuns for 6 to 12 months, then bottled without fining or filtration.
Pierre Cotton says he seeks complexity, substance, density and generosity while making light wines with great drinkability. And it is very successful! Winemakers are not always the most objective when it comes to describing their own wine, but by saying this, Pierre brings a completely lucid look at what he does. At the first sip of a Domaine Pierre Cotton wine, that's exactly what comes out: gastronomic wines with a very good drinkability and finesse. In short, a young winemaker who started out very strong, and whose every tasted wine leaves an unforgettable memory in the mouth. We can't wait to follow his evolution!
Info & all the wines from domain
- More Wines of the Winemaker -