K.Descombes
Kéké
AOC Beaujolais
Red
2018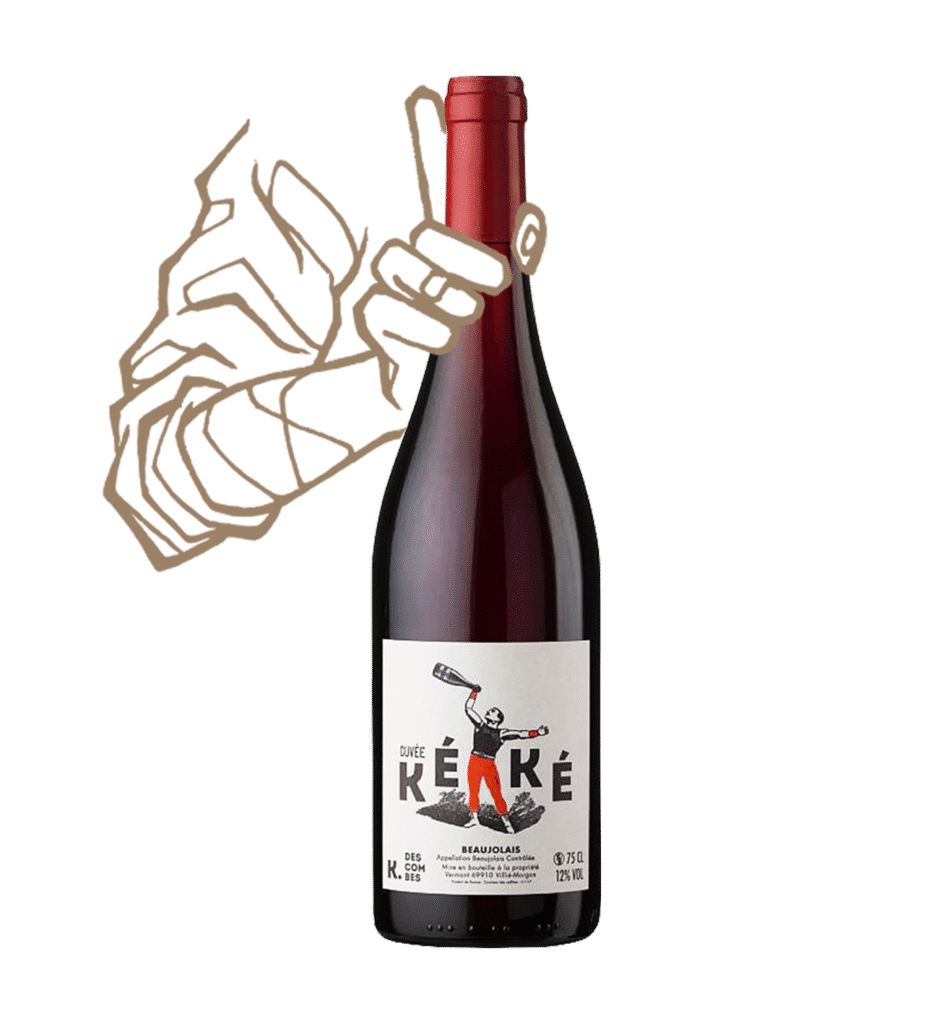 *Indicative price
"Perfect for thirsty people, it just slips down the throat"
Light bodied, fruity, fresh

12,5°

Gamay

75cl

Beaujolais

Carbonic maceration
The Tasting of Kéké
Kéké by Kevin Descombes is a natural Beaujolais wine as we like it. Fruity (cherry, raspberry), light, easy to drink, with good acidity and a hint of spices on the finish. Perfect for thirsty people, it slides down the throat with joie de vivre…
The Wine & Food Pairing
A drink with friends,
a dish of spaghetti with tomato sauce,
listening to Siffler sur la colline by Joe Dassin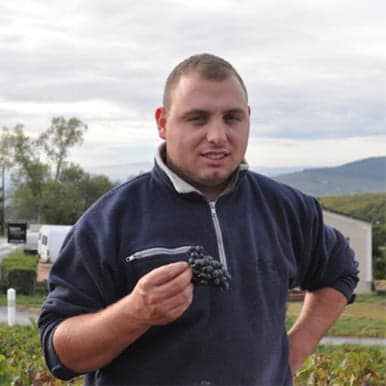 Kévin Descombes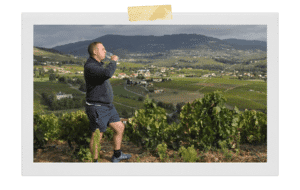 Kéké Descombes : The Next Generation of Villié Morgon
Wine Estate located in the heart of Beaujolais in Villié Morgon (a small town of 2000 inhabitants), Kévin Descombes has been producing since 2013, after a few years of apprenticeship with his father (Georges Descombes, a reference!), wines in the Beaujolais, Beaujolais-villages and Morgon appellations.
Like his wine, our winemaker is a real well living local guy. Kéké Descombes grew up surrounded by Gamay, on predominantly granite soil. For its vineyard and its wines, no organic or biodynamic label, but it does not use chemicals. All work is done by hand. Between ridging, stripping, scratching, pampering the inter-vine, Kéké never stops working. But he likes it, making wine…!
The Decombes Wines
To make his natural wine, Kevin Descombes trusts the indigenous yeasts of his vineyard, makes carbonic macerations and limits the use of sulfur as much as possible. Simple and juicy wines, perfect for an apéritif with friends! The Morgon cuvée is more structured and complex, it goes very well with meat. In short, Descombes wines are in good hands!
Info & all the wines from domain