Julien Merle
Philibert
Beaujolais
Red
2016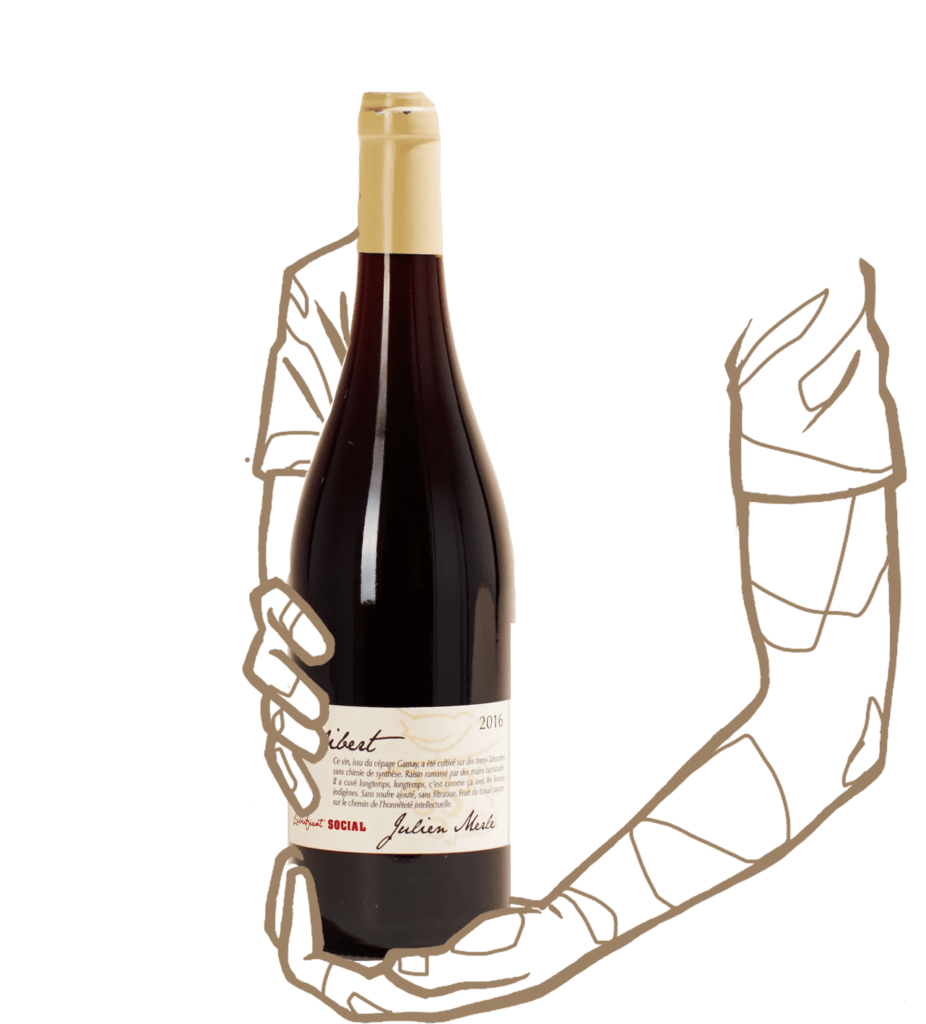 *Indicative price
"A juicy, fruity and supple 100% Gamay"
Light, fruity, supple

12,5°

Gamay

75cl

Beaujolais

Aged 10 months in neutral oak
The Tasting of Philibert
Philibert signed Julien Merle (Domaine Lubrifiant Social) is a juicy, fruity and supple 100% Gamay. Some rather fine tannins and spices to give a little character. It's the kind of wine you should drink without big expectation for a pizza party with friends. Without much pretension, it is a very good value for money!
The Wine & Food Pairing
A soccer game,
a Pizza,
listening to Déconseillé by JeanJass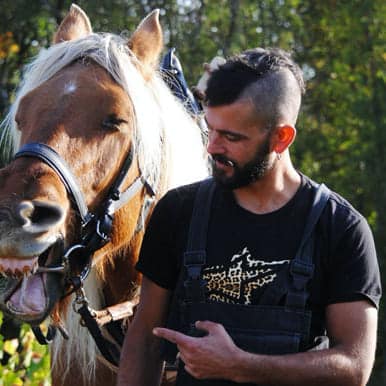 Julien Merle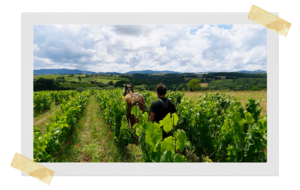 Julien Merle : Natural Winemaker of Beaujolais
In the south Beaujolais, in the village of Légny, the father and grandfather of Julien Merle (Lubrifiant Social Estate) were already winemakers. He naturally followed their path. He first trained in chemical agriculture. Then, in 2003, he began to intellectualize his agricultural approach, which led him to change a lot of things very quickly and to banish absolutely all inputs in 2006. And our taste buds thank him for this awareness!
The Vines of Lubrifiant Social Estate
The Domaine Lubrifiant Social is 7.24 hectares of vines, 6 are Gamay and 1 Chardonnay. Located at the end of the southern Beaujolais, the soil is not clay-limestone, but tends to be granite, which gives a little spice to Julien Merle's wines (in addition to the fruit). Below the 50-70 cm of soil lies the rock, which forces the vines to be adventurous to get water. And the harder the vines work, the better the wine!
The age of the vines is varied, ranging from 6 to 100 years. It is Nougatine, the little draft mare, who passes between them to scratch the soil. Nothing traumatic, neither for the soil (of which only the first 5 centimeters are worked), nor for the beautiful mare (who works at a slow pace). It is by Jean-louis Cannelle that Julien Merle was trained to "animal energy". This approach helps him to get as close as possible to the forest floor.
The Julien Merle Estate (Social Lubricant) is certified organic, an approach that he believes is important, even when working with natural wine. He sometimes uses small quantities of sulfur or copper, less than 2 kg per hectare (in organic wine the legislation is 6 kg/hectare and in biodynamic wine 3 kg/hectare).
Julien Merle Wines
In the cellar, Lubrifiant Social Estate uses concrete tanks installed by his grandfather and then readapted over the generations. After becoming aware of the self-healing capacity of natural wines to stabilize themselves, he makes "wine without anything", with zero added sulfites. And you can feel it in the energy!
The maceration in whole bunches for two weeks (a fairly common practice in the Beaujolais) makes Julien Merle's wine a bottle easy to drink with friends, full of fruit! The kind that you don't need to be thirsty…
A really nice interview by Jus de la vigne !
Info & all the wines from domain