Julien Guillot
Aragonite
AOC Mâcon-Cruzille
White
2018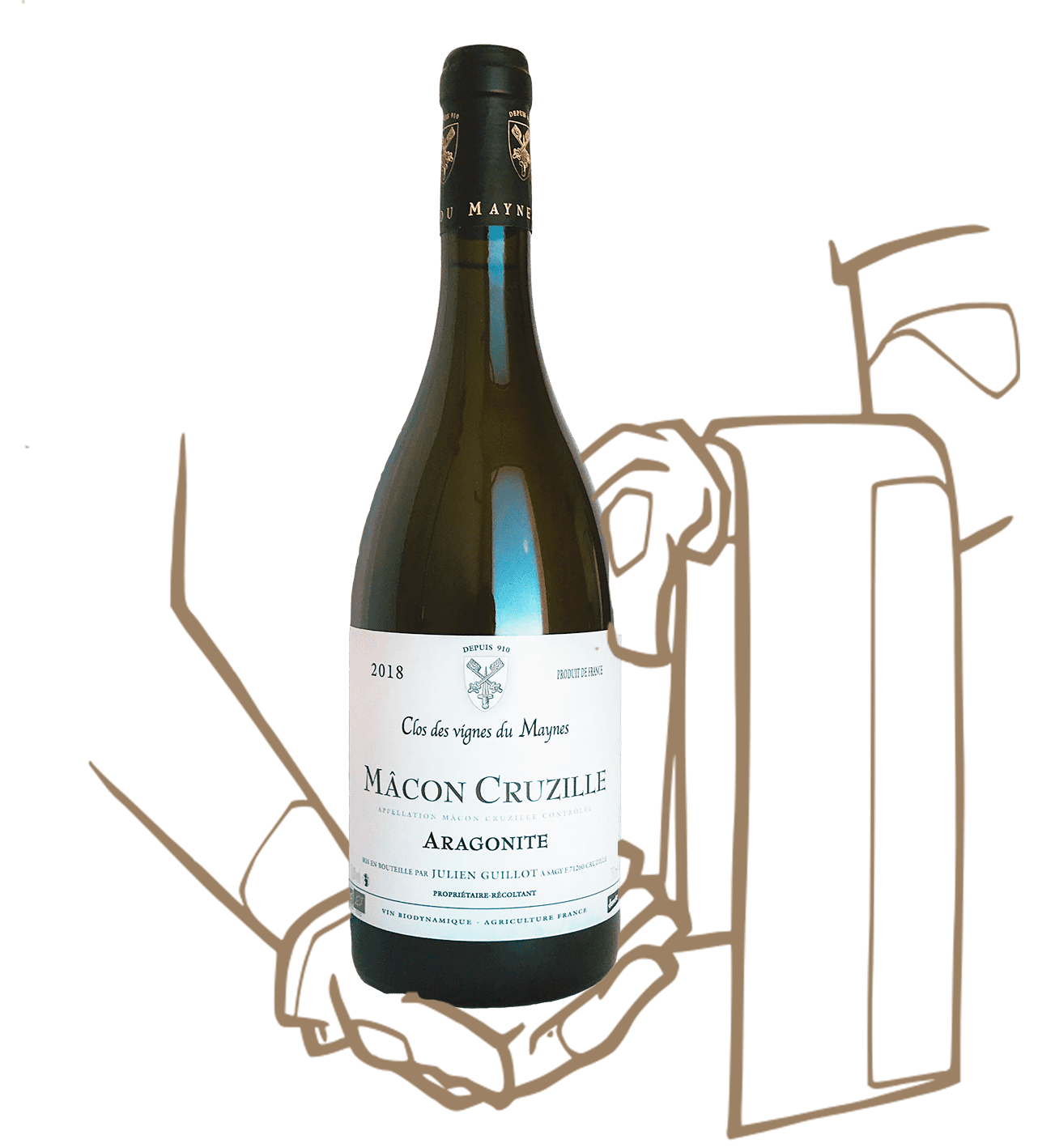 *Prix à titre indicatif
"A noble wine, of gastronomy that we have to taste with all our attention"
Elegant, complex, noble

13,8°

Chardonnay

75cl

Bourgogne

Aged on lees 12 months
The tasting
Aragonite by Julien Guillot (Clos des vignes du Maynes) got a nose with aromas of citrus fruits, flowers, honey, spices, fruit … evolving each time you turn your glass. Announcing an exceptional natural wine of Burgundy…
A nice frank and mineral attack, volume in the mouth, a little fat, just the right amount of bitterness, it's fine, precise and complex. A serious, noble wine of gastronomy that we must taste with all our attention.
Note : clay-limestone loamy soils, rich in silica, on a pearly slab called Aragonite; Chardonnay vines (60 to 80 years old) in mass selection; manual harvest; slow pressing; fermentation with indigenous yeasts in 600 liter demi-muids; aging on lees for 10 months, without racking; a homeopathic dose of sulfur (from 10 to 20 mg / l).
Satori's pairing
Refined people,
a risotto with truffles and parmesan,
listening to Not that simple by Yann Tiersen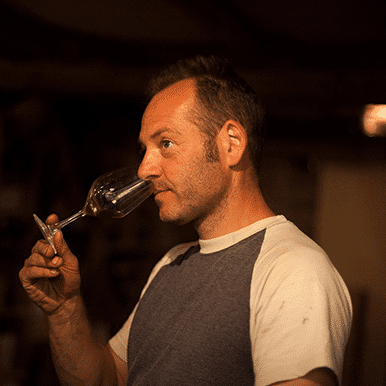 Julien Guillot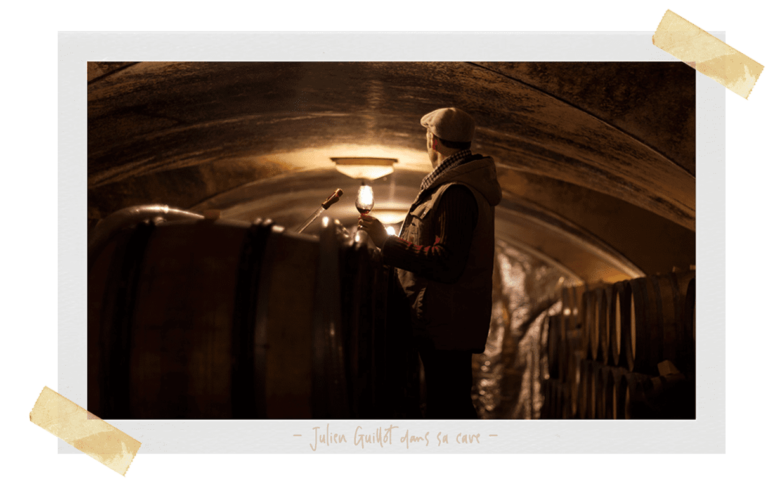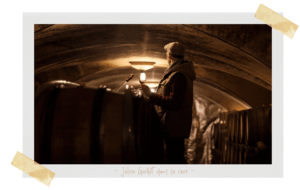 Vignes du Maynes
Julien Guillot is at the head of Clos des Vignes du Maynes. Like the greatness of Burgundy wines, this estate is a story of time, monks and tradition that few countries and regions can match… The origin of this domain goes back to the year 910. Who can say better?
The Vignes du Maynes have never used any chemicals and have always been cultivated with the greatest respect for the land. Even at a time when chemical fertilizers were mostly considered a technical progress, Julien Guillot's grandfather decided to cultivate his land organically, without chemicals, weed killers, insecticides or sulfur. The father, Alain, continued with the same philosophy. In 2001, Julien officially took over the estate and decided to go even further by converting the entire 7 hectares to biodynamic farming. Decoction of plants, dynamization of soils, following the lunar calendar… and tutti quanti!
Julien Guillot's Wines
At the Domaine des Vignes du Maynes, the grapes are harvested by hand and Julien Guillot's wines are made in the most natural way: with indigenous yeasts, without sulphur (except for a maximum of 2g at bottling, to stabilize the wine), without enzymes and without any chemical input.
The red wines are vinified in semi-carbonic according to a well-defined method, resulting from three generations. The principle is to create a sort of mille-feuilles composed of several superimposed layers of whole bunches and destemmed grapes. The juices are then aged in barrels or tuns (not new so that it doesn't become board juice…!).
The white wines are matured in large containers in order to preserve the freshness, the carbonic gas and to avoid the woody side.
Otherwise, apart from the technical side, if you buy Julien Guillot's wines, you will understand why the whole world wants to drink Burgundy, and why it is converting more and more to natural wine… Here, we taste a mix of nobility and energy!
Info & all the wines from domain