Where to Buy Natural Wine in Tbilisi, Georgia?
Any self-respecting fan of natural wine knows that Georgia is the cradle of viticulture. More and more sommeliers, winemakers and wine lovers come to this country to discover the wines vinified and aged in qvevri, and to discover the mysteries of orange wine. With the emergence of the natural wine, Georgia knows a true world craze. And in the capital, Tbilisi, the number of wine shops, bars, and restaurants where you can find natural wine is exploding. If you are in the area, it will not be difficult to quench your thirst!
Tbilisi : Natural Wine Shop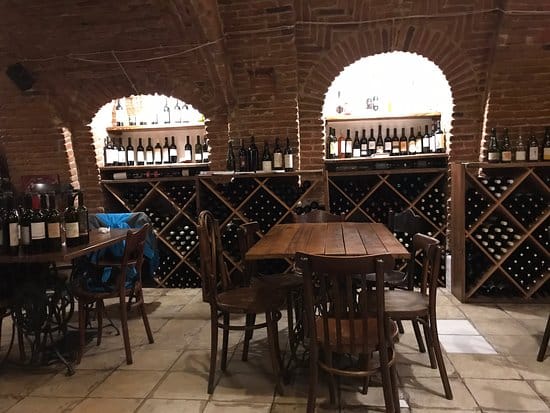 Gvino Underground
Adress : 15 Galaktion Tabidze Street, Tbilissi
Hours : monday to sunday : 14:00 – 23:00
Contact : +995 599 08 09 84
Gvino Underground is the first natural wine shop in Tbilisi. It is an associative place created by all the natural winemakers, pioneers of this movement in Georgia. It's like a bastion… You can buy a bottle, have a drink on the spot and nibble a board while listening to Georgian New Age Rock.
Saamuri
Saamuri is located in Fabrika, an alternative and trendy place in Tbilisi where restaurants, bars, hostel, coworking space, etc. are mixed. Having lived a lot of time in Tbilisi, it is the natural wine bar where we spent the most evenings. The wines in glasses are not expensive, and the waiters are so nice. We finished many evenings to dance on the tables…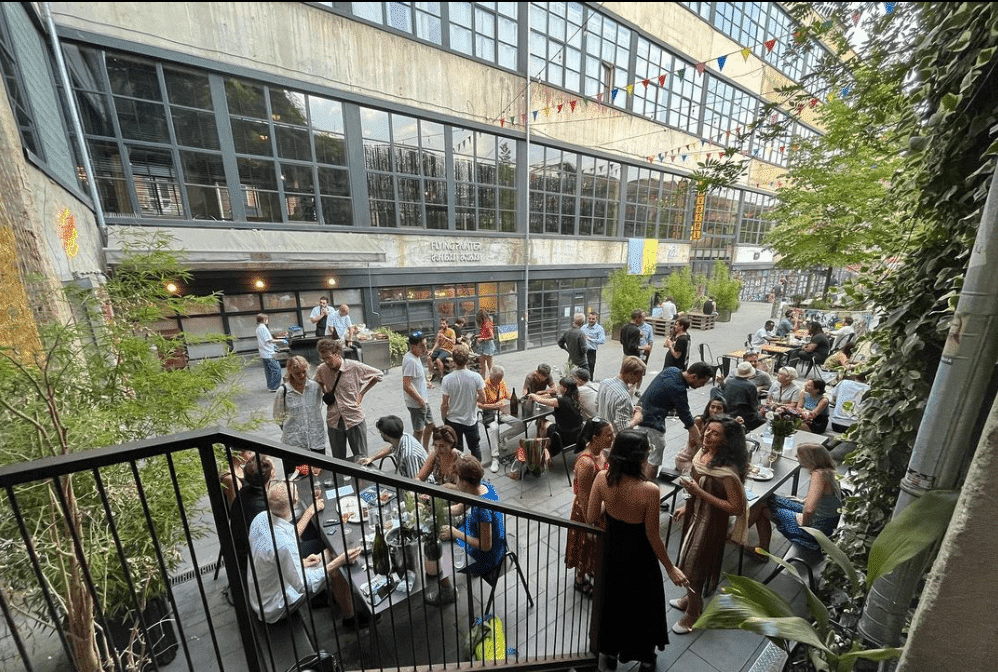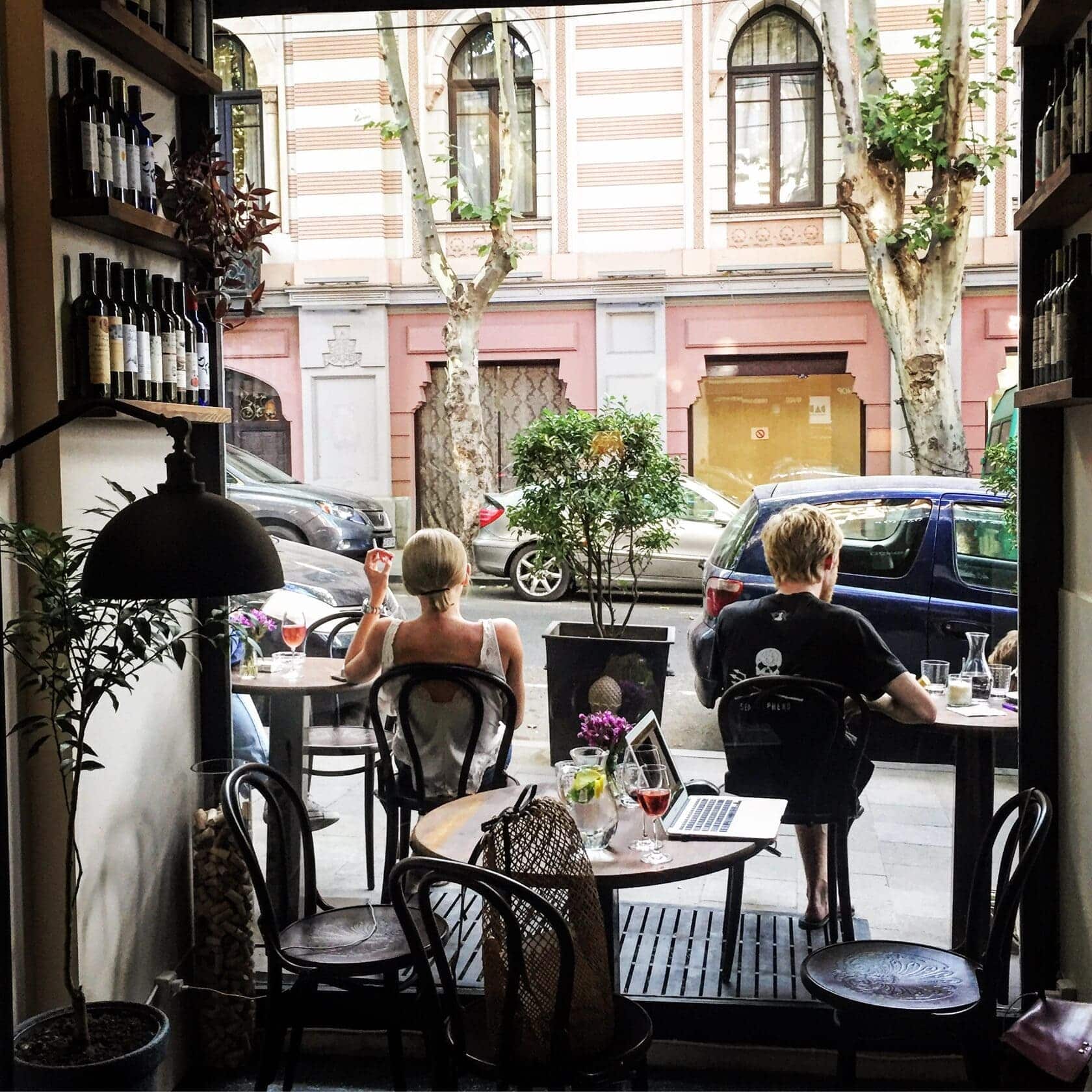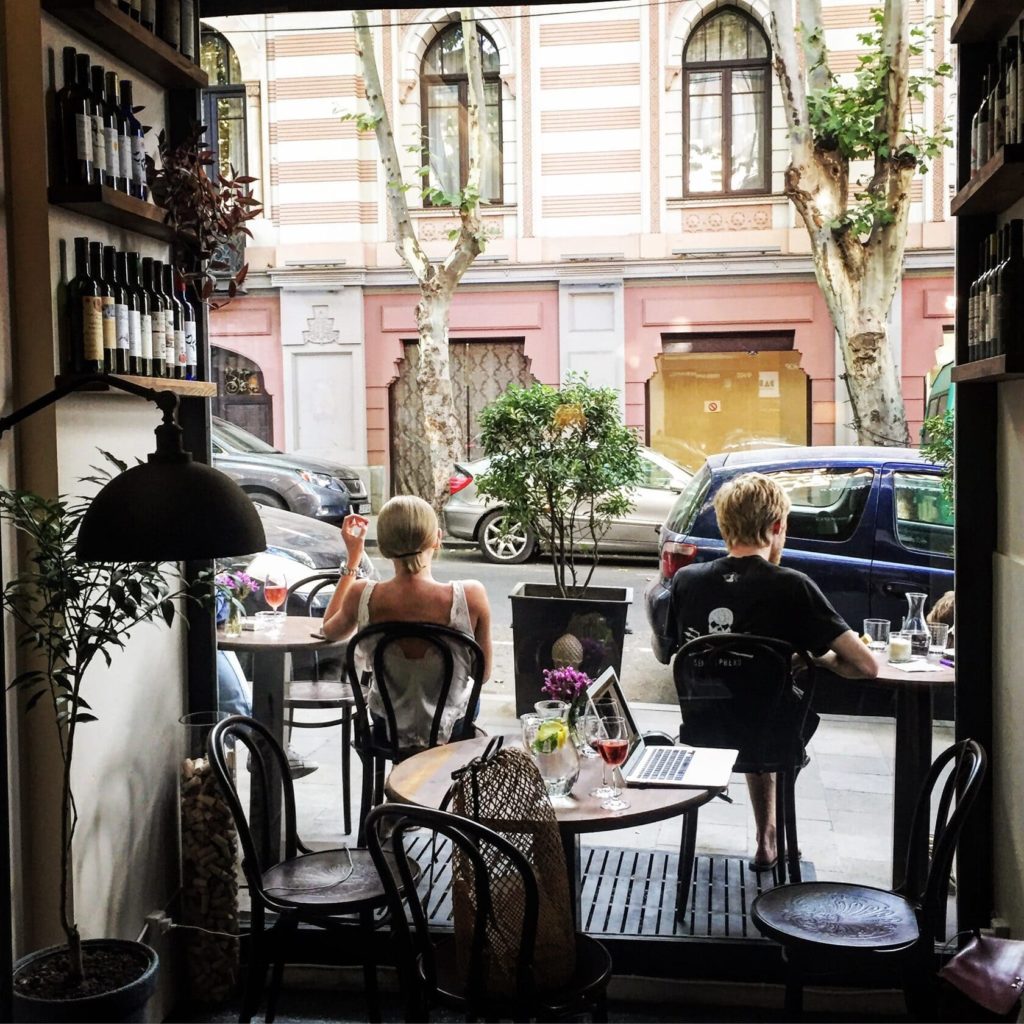 Dadi Wine Bar
Adress : 14 Shalva Dadiani Street, Tbilissi
Hours : monday to sunday : 14:00 – 1:00
Contact : +99 557 962 095
Dadi Wine Bar is a classy, yet casual, place where you can leave with a bottle, drink natural wine and eat on the spot (it's actually very good!). It's the perfect kind of place for a couple or to bring a date!
Vake Bistro
Adress : 5 Zakaria Paliashvili Street, Tbilissi
Hours : monday to sunday : 12:00 – 23:00
Contact : +995 599 11 87 88
Wine Boutique
Adress : 7 Anastasia eristav-khoshtaria street, Tbilissi
Hours : monday to sunday : 12:00 – 23:00
Contact : +995 577 72 72 77
Tbilisi : Natural Wine Restaurant
Vake Bistro (see above)
Wine Boutique (see above)
Dadi Wine Bar (see above)i
Tbilisi : Natural Wine Bar / Tapas
Gvino Underground (see above)
Saamuri (see above)
Wine Boutique (see above)
Vake Bistro (see above)
Dadi Wine Bar (see above)