L'Anglore
Terre d'Ombre
Vin de France
Red
2019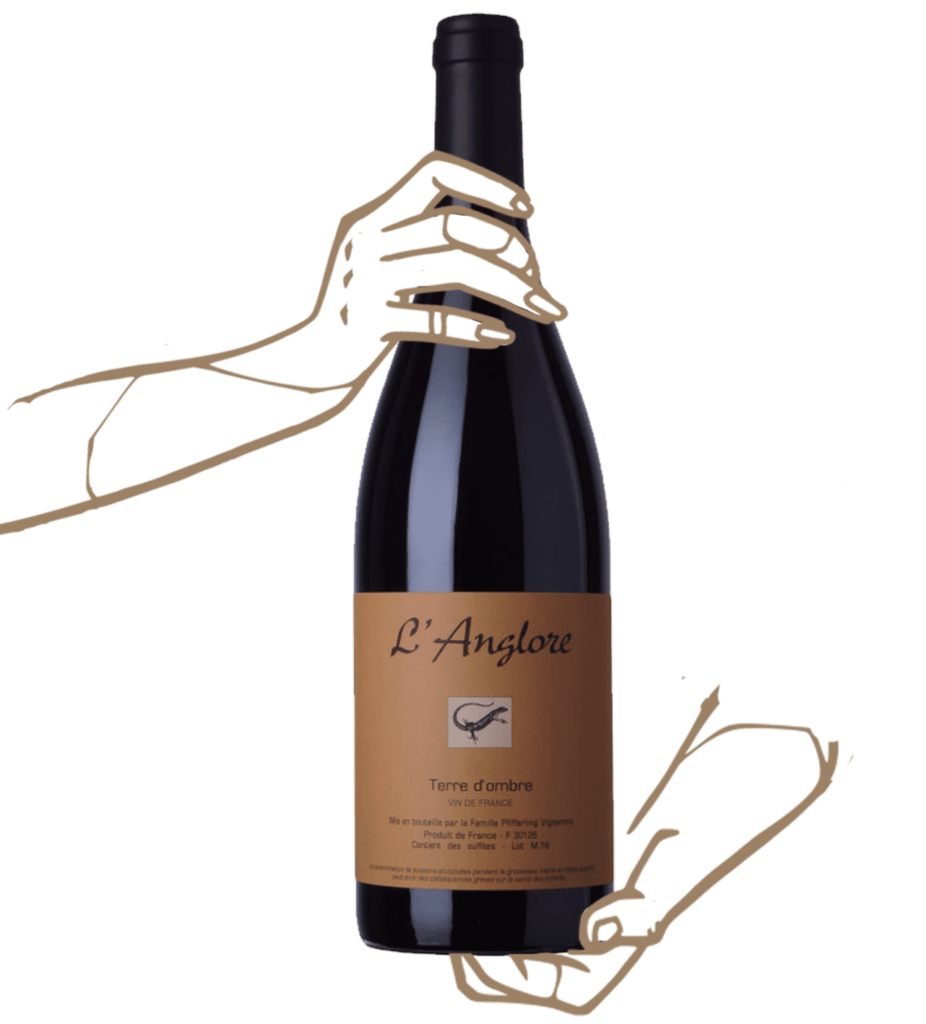 *Indicative price
"A beautiful drinkability that evokes barbecues between friends, smiles and spring!"
Fruity, fluid, floral

14°

Grenache

75cl

Tavel

Carbonic Maceration
The Tasting of Terre d'Ombre
Terre d'Ombre is a wine signed Eric Pfifferling (Anglore). Vinified in carbonic maceration, it is the greediness of the Grenache that comes out. The tannins are fine, there is fruit, flowers and spices. A beautiful drinkability that evokes barbecues between friends, smiles and spring. You have to try it !
The Wine & Food Pairing
A big table in the garden,
listening to Lady by Chromatics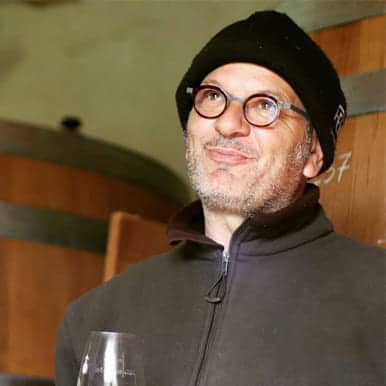 L'Anglore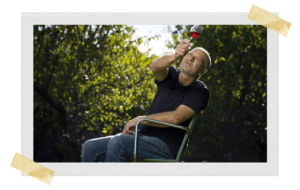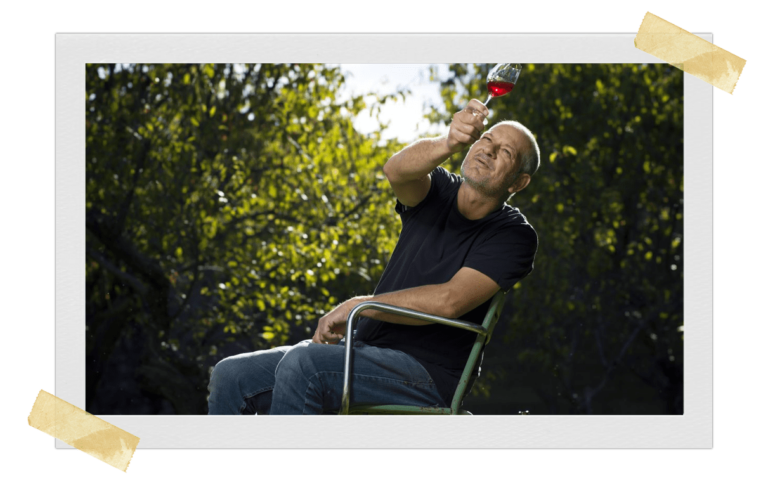 L'Anglore is located in Tavel, between Avignon and Uzès, in the Southern Rhône. Winemaker Eric Pfifferling is one of those names that make the world's natural wine community salivate. The kind that when someone brings a bottle, people are simply happy… !
Domaine de L'Anglore : Tavel Wines
Originally a beekeeper and winegrower, Eric juggles between bees, flowers and vines. He sends his grapes to the cooperative cellar of Tavel. In 2002, violent storms in the region destroyed the hives and the grape production. He takes this as a new beginning, concentrating from now on the 4 hectares of vines formerly belonging to his grandmother. He abandons the cooperative cellar to vinify, with his wife Marie, their wines in the way they conceive the profession of winemaker. This was the birth of the Domaine de L'Anglore. Over the years, the estate grew to include ten hectares in Tavel and two more in Lirac. Today, their sons, Thibaud and Joris Pfifferling, work alongside them. The succession is assured!
L'Anglore : Organic Vines and Natural Wine
Here, the vines plunge their roots into a clay-limestone soil with sandy and pebbly structures. From the beginning, Eric Pfifferling banned all synthetic chemicals. Because of his past as a beekeeper, he likes flowers more than glyphosate… At L'Anglore, they pamper their terroir, they practice a bit of biodynamics, but without falling into fanaticism. They take what is good to take. Common sense…
Here, they produce mainly red and rosé wines. White wines are very rare, we never had the chance to taste them… In the cellar, the wine making is done in whole bunches and in carbonic maceration. Native yeasts, no filtration and no mechanical pumping is used.
Pfifferling Wine: a unique style!
A Pfifferling wine is a bit like a Beaujolais from the Southern Rhône. It is fluid, fresh and fruity. But it also has depth, they are not only aperitif wines. If today, many local winemakers are trying to imitate them, you should know that at the time, in the region, it was the Domaine de L'Anglore that invented this style of wine. It is the mark of the great winemakers. No wonder that the whole world wants his bottles, no matter the price!
Info & all the wines from domain
- More Wines of the Winemaker -